Meet Kwame Appiah from 'Love Is Blind' Season 4 — He's had quite an eclectic career. His biography is explored below…
Spoiler alert: This article contains spoilers for Season 4, Episodes 1-5 of Love Is Blind.
The wait is over — the first five episodes of Love Is Blind Season 4 are finally here! Netflix's newest installment of the beloved reality dating series brings the drama per usual and produced several stable (and not so stable) engagements.
Of those successfully asking for another's hand in marriage is Kwame Appiah, although his situation is anything but ideal. So, who is the contestant who serenades his future fiancé? Read on for the scoop about the reality contestant's engagement, background, career, and more!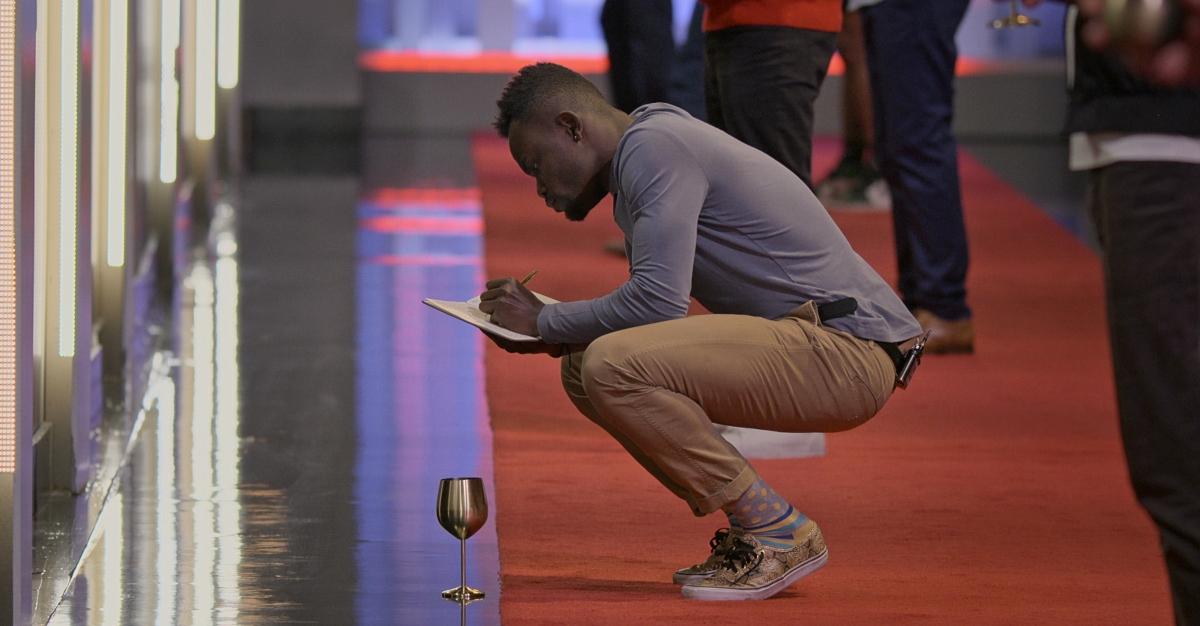 Who is Kwame from 'Love Is Blind'?
Kwame Appiah is a Love Is Blind Season 4 contestant who currently lives in Portland. His talents and interests range from business development to photography to soccer. With an M.B.A., professional soccer experience, and an impressive photography portfolio, the reality star is quite a catch on the newest installment of Love Is Blind.
How old is Kwame Appiah and where is he from?
Love Is Blind Season 4 contestant, Kwame Appiah is a 33-year-old who is originally from Ghana, though he resides in Portland.
Where did Kwame from 'Love Is Blind' go to school?
In 2015, Kwame graduated from Goldey-Beacom College in Wilmington, Delaware. He received his Bachelor of Business Administration with an emphasis in marketing and was involved in several clubs and extracurricular activities.
During his seven-year stint at the university, the Love Is Blind star worked as a resident assistant and a Book Club member. Additionally, he was an NCAA student-athlete, playing forward on his school's men's soccer team.
After graduating with his B.B.A. from Goldey-Beacom, he obtained his M.B.A. in business administration and management from the same university. Kwame completed his master's degree in 2017.
Kwame has professional soccer experience.
Kwame has had quite an eclectic career path. From playing professional soccer for the Philadelphia Fury and the Delaware Stars to coaching women's varsity soccer, much of Kwame's career centered heavily on the sport he's most passionate about.
Not only that, but he even worked as an olympic development coach for U.S. Youth Soccer in Delaware from 2017 to 2018.
Aside from athletics, the Love Is Blind contestant's business career is booming. For more than two years, Kwame worked his way from sales representative to manager of business development at ZoomInfo.
He was also the head of business development at Builder.io in 2022 and is now the head of community development at Common Room.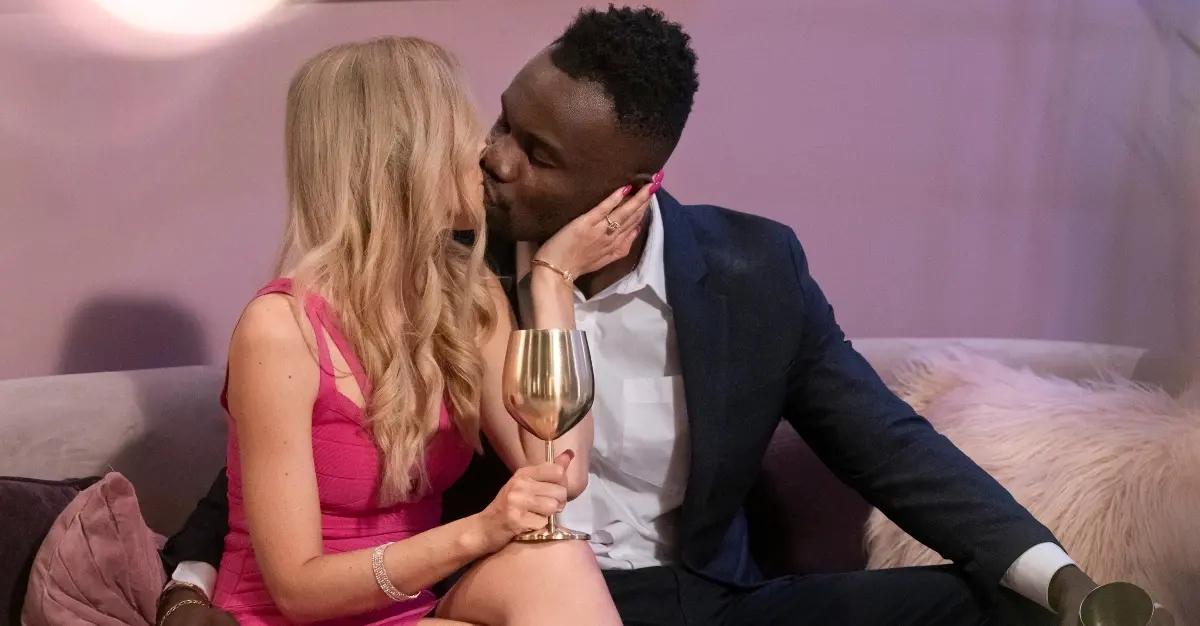 How much is Kwame Appiah worth?
There is no certified information available about Kwame Appiah's net worth. However, Kwame Appiah's net worth is estimated to be around $300k in 2023, per Sportsgrail.
Kwame gets engaged on 'Love Is Blind.'
After being rejected by Micah Lussier in the pods during Season 4 of Love Is Blind, Kwame refocuses his efforts on Chelsea Griffin. While the reality star is still reeling from Micah's rejection — he planned to ask for her hand in marriage! — he ultimately proposes to Chelsea, and the couple become engaged.
However, Kwame and Chelsea aren't the only ones who plan to get married. After Micah breaks things off with Kwame, Paul Peden proposes to her and she says yes. Now, we just have to see how these engagements turn out by the end of the season.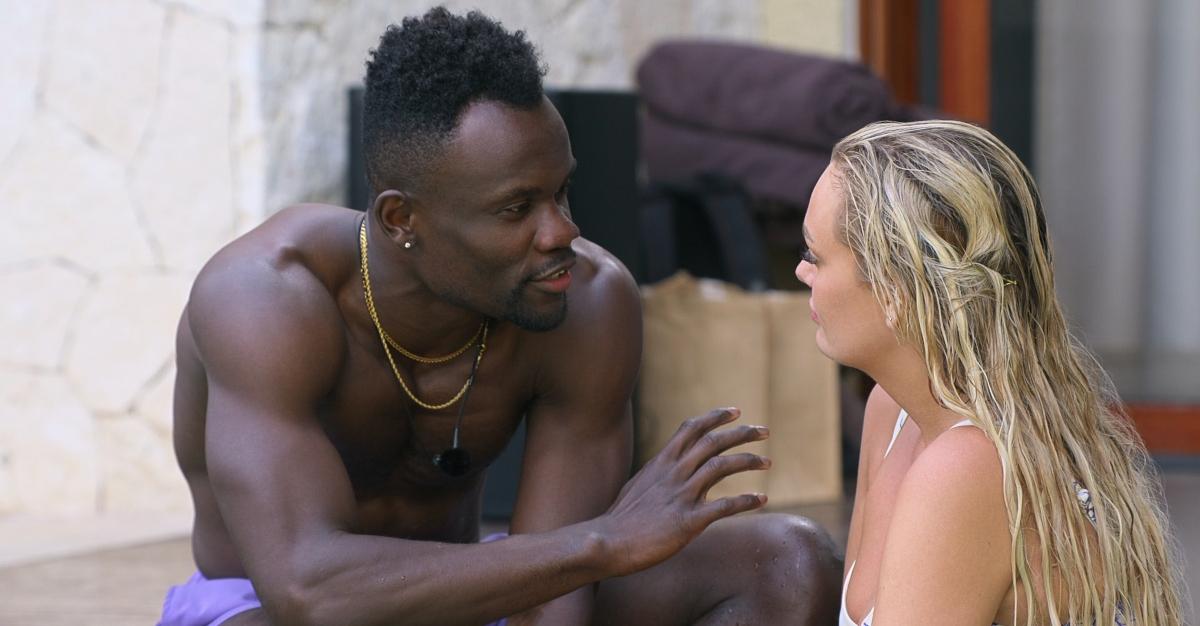 Was Kwame from 'Love Is Blind' on 'Married at First Sight'? A TikTok creator spotted the reality star in Season 10 of the reality series.
Love Is Blind Season 4 wasn't Kwame's first attempt to find love on reality television! Did you know the 33-year-old contestant attended a casting call for Season 10 of Married at First Sight in 2019?
@piebus on TikTok first spotted the former soccer player in a clip of the long-standing reality series based in Washington, D.C., writing, "Watching Married at First Sight Season 10 that was filmed in 2019, and I swear it looks like Kwame. Do you see it?"
The Love Is Blind star appeared in the clip for less than a second, but it was undoubtedly him. Donning a light blue shirt and grinning from ear to ear, his appearance was impossible to mistake. And fans in the comment section had a few thoughts.
"Oh [he's] been trying for A WHILE," one person joked. Another added, "That is 100 percent him." So, how did Kwame end up in Married at First Sight and Love Is Blind? Here's what people think.
'Married at First Sight' and 'Love Is Blind' share the same producers and casting team. Fans think Kwame was asked to come back.
The two marriage-centric Netflix reality series are produced by Chris Coelen, Eric Detwiler, Sam Dean, and more. Additionally, Kinetic Content casts the stars of each show, meaning that although Kwame didn't make the cut for Season 10 of Married at First Sight, they potentially saw something special in him and asked him to come back for Season 4 of Love Is Blind.
One fan noted the possible explanation on TikTok.
"Same producers and casting team!" they said. "I bet they asked him to re-audition." Another viewer wrote, "Kinetic [Content] is responsible for casting talent and producing Married at First Sight & Love Is Blind. He's been trying to get on TV for a while."
@piebus on TikTok wasn't the only viewer who caught Kwame on Married at First Sight. On Twitter, @BlackerAndProud shared a clip of the Goldey-Beacom alum smiling and clapping in a room of potential Season 10 candidates.
"Aye Kwame … you gotta explain this one," they wrote. "You been on all the shows looking for a wife," followed by three crying emojis.
The first five episodes of Love Is Blind Season 4 are now available for streaming on Netflix.