Here's how much reality TV, modeling, and beauty brands have impacted Lala Kent's net worth.
Lala Kent is a model, actress, and reality TV star from Vanderpump Rules.
LALA KENT Profile Summary
Profession: Model, actress, reality TV star
Net worth: $2 million
Birth name: Lauren Elyse Burningham
Birthdate: September 2, 1990
Birthplace: Salt Lake City, UT
Relationship: Randall Emmett (2015 – 2021)
Children: 1
There's a lot to be curious about when it comes to a model and reality TV star like Lala Kent. She's one of the most intriguing people to follow on Vanderpump Rules, after all. Lala currently has over 1.7 million followers on Instagram where she promotes her businesses, book, and podcast.
She's repeatedly been in the media because of past scandals with her ex-partner Randall Emmett. He allegedly cheated on her multiple times over the course of their relationship. At this point, it's time to focus on the positive aspects of Lala's life – including her current net worth.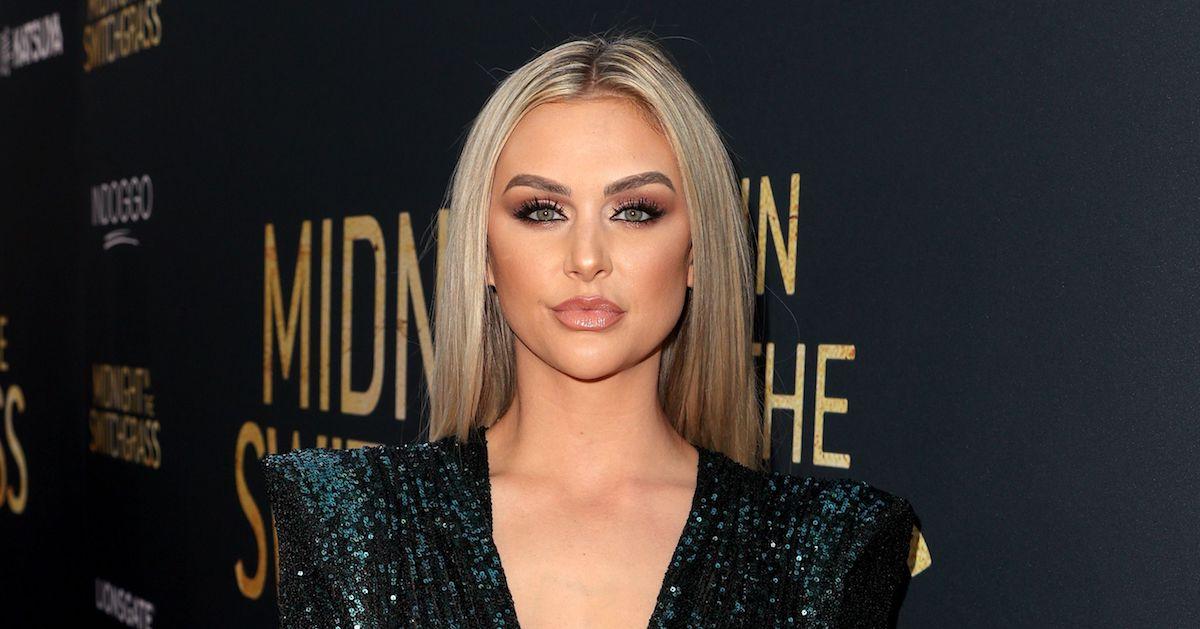 What is Lala Kent's net worth?
Being a model, actress, and reality TV star has been pretty beneficial to Lala Kent. According to Celebrity Net Worth, she currently has a net worth of $2 million. She made her first appearance on Vanderpump Rules during its fourth season and appeared in a few recurring episodes throughout Season 5. By Season 6, she became a consistent cast member. The upgrade likely happened because so many people were instantly intrigued by the details of her life.
Some of the movies you might recognize Lala in include The Mentor, Pitching Love & Catching Faith, Dudes & Dragons, One Shot, and Reflections in the Mud. Her most recent projects include Hard Kill, Out of Death, American Traitor: The Trial of Axis Sally, Trauma Center, The Estate, and Spree. She's starred in these movies alongside the likes of Bruce Willis, Jaime King, Al Pacino, and more. In 2021, Lala released a memoir titled Give Them Lala which landed on the USA Today bestseller list.
Throughout the pages of the book, she added brutally honest essays covering intimate details of her life from her relationships to her sobriety journey. The difficult road to the top on her way to becoming a famous and well-known individual is also described in her memoir. Lala's professional business ventures are another reason she's achieved a $2 million net worth today.
What are Lala Kent's business ventures?
One of her ventures is a cosmetic brand called Give Them Lala Beauty. In the Instagram bio, it states that her business is an "inclusive + cruelty-free beauty line that's female-owned + operated and created for all." It seems that a lot of people have followed the same pattern of Rihanna and Kylie Jenner when it comes to launching beauty lines since the makeup industry is such an incredibly lucrative industry to break into.
Lala's beauty brand offers palettes, bronzers, lipsticks, setting sprays, and more. Occasionally, she offers giveaways on social media and even gives customers free shipping if they order more than $75 worth of products. Lala also has a skincare line called Give Them Lala Skin which is a "clean skincare line" that's fully "cruelty-free, sulfate-free, phthalate-free, and paraben-free" according to the Instagram bio.
People who are inspired by Lala's glowing complexion might be motivated to purchase some of the products in her line. A third business run by Lala is called Give Them Lala Baby and it's filled with adorable baby clothes for infants and toddlers.
The items in the collection include super cute baby bows, pants, shoes, onesies, and more. Last but not least, Lala's conversational podcast, Give Them Lala Pod, seems to be an awesome place for true fans to get to know her better as she uses it as a platform to voice her opinions on various subjects.