Are LeAnn Rimes and Eddie Cibrian still married and do they have children together? Their relationship began with a scandal.
Country music star LeAnn Rimes has been making hits for years. Her music career started when she was just a teenager, and over the years, she's seen a ton of success. On top of that, she's transitioned into acting and even met her husband on the set of a movie. But who is he? He's got a ton of credits to his name as well, but their relationship has a scandalous history.
Who is LeAnn Rimes' husband?
LeAnn's husband is actor Eddie Cibrian. Per Us Weekly, the couple met in 2009 on the set of the Lifetime movie Northern Lights. Since then, the two had been seen out on dates, public appearances, and generally looking very cute together online. They got married in April 2011. The two don't have kids together but they are always seen with Eddie's sons from his previous marriage.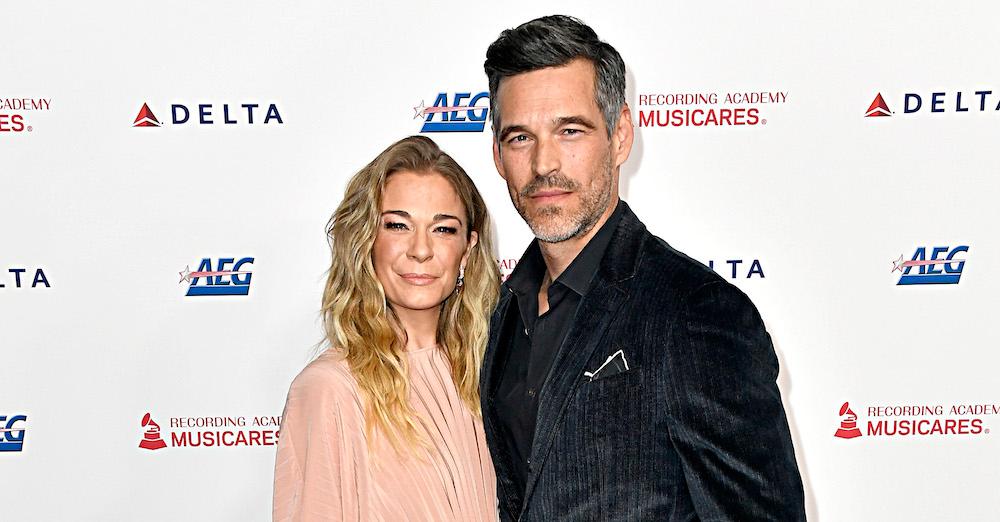 A quick scroll through Eddie's IMDb will show that he's been acting since 1993, but he's well known for his roles in The Young and the Restless, Ugly Betty, and CSI: Miami. Recently, he starred in the TV movie Fallen Angels Murder Club: Friends to Die For, and in 2021, he was in the series Country Comfort. Unfortunately, the show will not be coming back to Netflix for a second season.
Who was LeAnn Rimes' first husband?
From 2002 to 2010, LeAnn was married to chef Dean Sheremet. If you'll notice, there is an overlap between the time she was married to Dean and the time she met Eddie. Nothing is necessarily wrong with that, but news of LeAnn's relationship with Eddie broke when they were caught looking cute together at dinner in March 2009. Scandalous headlines followed, but the two brushed off any affair rumors.
Per Nicki Swift, Eddie's wife — Real Housewives of Beverly Hills star Brandi Glanville — announced in July 2009 that they were splitting, telling Us Weekly that "Eddie and LeAnn deserve each other." (Later that year, she would admit to E! that she'd slashed his tires soon after that.)
By August, Eddie filed for divorce; the following month, LeAnn announced her own split from Dean.
After she had been dating Eddie for one year, LeAnn posted on Twitter, "Love him!" — and she got an interesting response in return.
"You should feel proud," Dean tweeted in response. You were still married this time last year."
Unfortunately, this is not the end of the Twitter drama. In November 2012, LeAnn posted on the social media platform and referred to Eddie's sons as "my boys." But their mother Brandi wasn't having it.
"Someone is trying to get under my skin by calling MY children 'her boys,'" Brandi said in her own tweet. "Sooo transparent! They are MY boys, Eddie's boys and your step-sons … for now."
By April 2018, things appeared to have cooled off between LeAnn and Brandi. "The three of us sat and talked for hours hashed everything out and the feud with @leannrimes, Eddie, and I is over," Brandi wrote on Twitter. "They will not be getting rid of me on any holidays #modernfamily."
As for Dean, he went on to get engaged to HGTV star Sabrina Soto in December 2021, but Sabrina announced in July 2022 that the engagement was over.