Lewis Capaldi and Peter Capaldi both made names for themselves in the entertainment sphere, but are the stars actually related at all?
Ever since his hit single "Someone You Loved" topped the charts in 2019, Lewis Capaldi's stardom has been on an upward swing. The artist has amassed legions of fans worldwide and in 2023, releases his hotly-anticipated Broken by Desire to Be Heavenly Sent as well as the Netflix documentary Lewis Capaldi: How I'm Feeling Now.
In a similar vein, Peter Capaldi's career has also included music, film, and television. Famous for appearances in over 40 films and television shows since 1983's Local Hero as well as songs such as "Bela Lugosi's Birthday / Outer Limits / Shall We Dance," "If I Could Pray," and "St. Christopher," Peter has been the recipient of over 30 awards spanning his various creative pursuits.
Their careers overlap quite a bit, and that begs the question: Are Lewis Capaldi and Peter Capaldi related?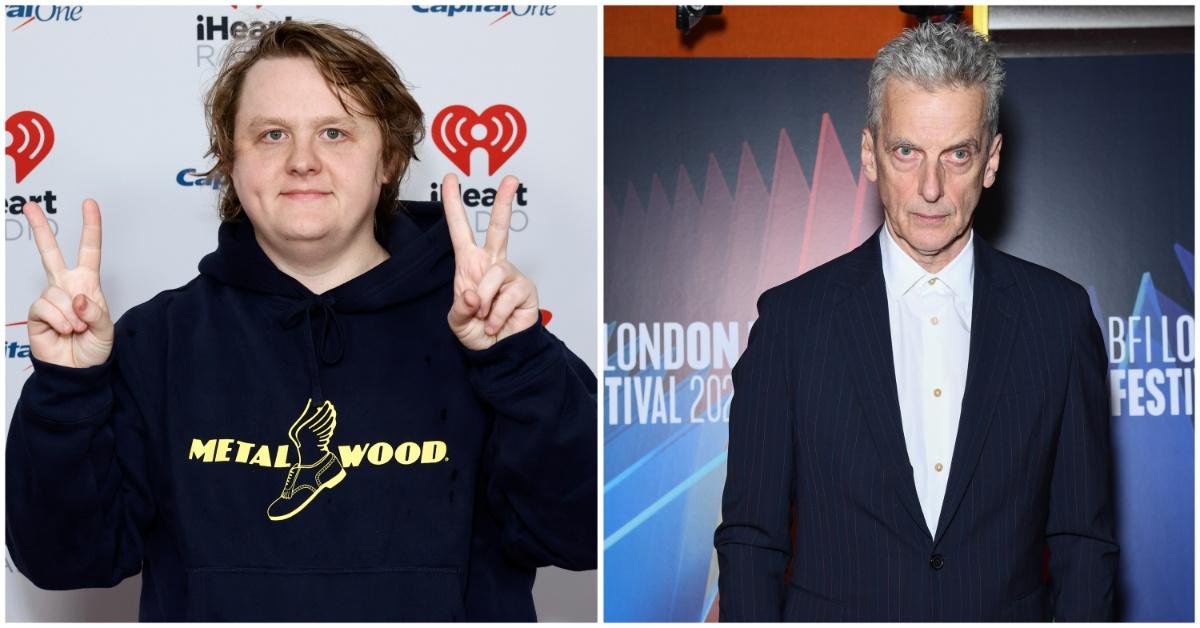 Are Lewis Capaldi and Peter Capaldi related?
It seems as though Lewis isn't the only famous person in the Capaldi family! In a 2018 interview with the Daily Record, Lewis confirmed that he and the Doctor Who star are related.
"My dad and my aunties told me we were related to Peter a while ago," he said at the time. "I think he's my dad's second cousin. Whenever he came on the TV they'd always say, 'You're related to Malcolm Tucker' or 'You're related to Doctor Who.'"
The Daily Record also reported that the two related stars finally met when Peter appeared at one of Lewis's concerts in London in 2018. After linking up, Peter then went on to star in the music video for Lewis's smash hit "Someone You Loved."
"We were at the record label and I was explaining what I wanted to do to raise awareness with this video. Very flippantly I was like, 'We could ask Peter Capaldi,'" he recalled to the Big Issue.
"My manager had his email from when he came down to the show last year," Lewis recalled at the time of how he and Peter finally managed to link up. "He emailed and literally the next day, my manager gets a phone call from Peter saying, 'Mate, I'd love to do this, send me over the script, I'd be honored to be involved.'"
What has Peter Capaldi said about being related to Lewis Capaldi?
During the aforementioned Big Issue conversation, Peter shared some kind words about his distant relative and the process of working with him.
"Lewis is an amazing talent — I'm not just saying that because of his name — Capaldi or not, he's remarkable," Peter explained at the time. He added "And I was happy to draw attention to organ donation," referencing the two stars' special partnership on the "Someone You Loved" music video with the U.K. organ donation charity Live Life Give Life.