Michael Jackson and Lisa Marie Presley's relationship was a marriage of music royalty.
Although she may have been most famous for being the daughter of the legendary Elvis Presley, Lisa Marie Presley was also involved with another one of the biggest stars in music history: Michael Jackson. That's right, the "king of pop" and the daughter of the "king of rock and roll" actually had a romantic relationship with one another.
So, what do we know about their time together? Keep reading for a timeline of Lisa Marie and Michael's relationship.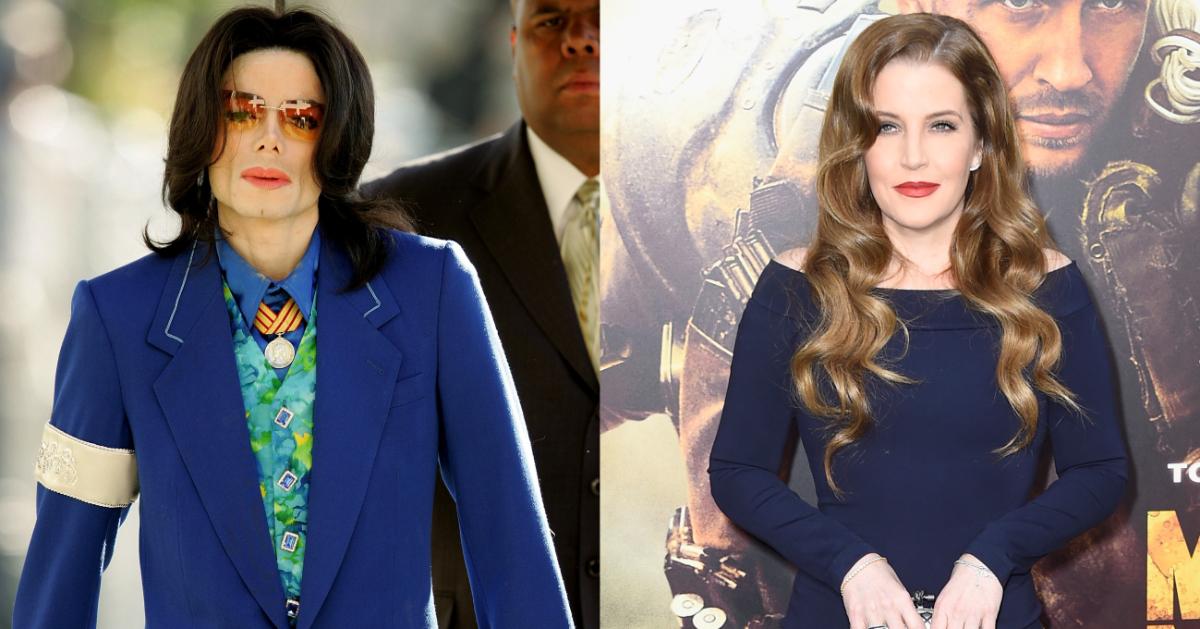 Breaking down Michael Jackson and Lisa Marie Presley's relationship timeline.
The collision of Neverland and Graceland shocked the music world as Lisa Marie and Michael's relationship blossomed. Despite Lisa being married when the two met in 1993, Michael still attempted to shoot his shot at Elvis' daughter.
J. Randy Taraborrelli wrote in his book, Michael Jackson: The Magic, The Madness, The Whole Story, about how the "Smooth Criminal" creator approached Lisa Marie.
"Michael valued Lisa's settling effect on him, so much so that during his phone conversation, he posed a question that surprised both of them," the author shared, adding that Michael told Lisa, "'If I asked you to marry me, would you do it?' … Without missing a beat, she replied, 'I would do it.'"
Things moved quickly between Michael and Lisa Marie after that, Per J. Randy's book, the duo decided to elope, having a quick 15-minute ceremony, which was hosted in La Vega, Dominican Republic on May 26, 1994. Apparently, Michael "felt empty" because his mother was not in attendance, but knew that if information about the ceremony got out, "the press would have made it a fiasco."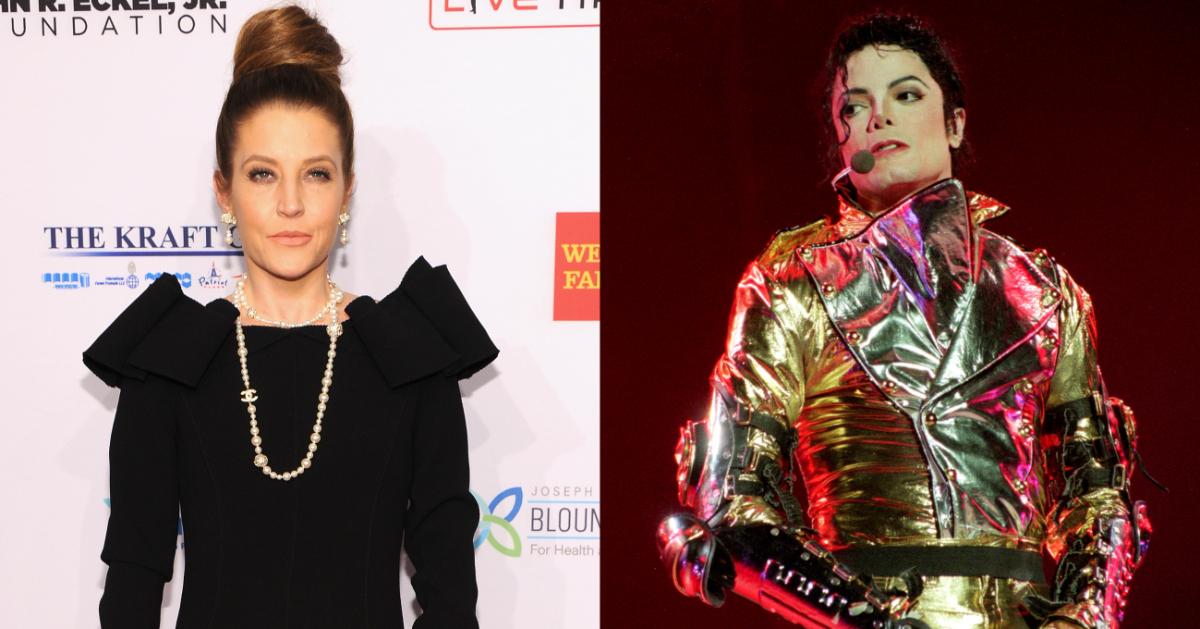 The next leg of their relationship saw the two traveling around Europe together, making stops in Budapest and France while Michael recorded some of the most famous videos from his HIStory album era.
At the 1994 VMAs, Michael notably brought Lisa Marie on stage, gave her a kiss, and proclaimed that "nobody thought this would last," in reference to their relationship. Lisa Marie was reportedly embarrassed by the public display of affection.
Cracks began to appear in their relationship only a little while after that. During a 1995 interview with Diane Sawyer, the reported asked the couple to clarify rumors that they were not sexually active. "Do we have sex?" Lisa Marie said at the time. "Yes! Yes! Yes!" They also stated that they wanted children.
However, that didn't seem to last. On Dec. 10, 1995, Michael and Lisa Marie split. Their divorce was finalized on Aug. 20, 1996.