Lisa Marie Presley was preceded in death by her son and is survived by three daughters.
Trigger warning: This article mentions suicide.
The only child of Elvis Presley, Lisa Marie Presley, died on Jan. 12, 2023, at the age of 54. That morning, news broke that the King of Rock 'n' Roll's daughter experienced a medical emergency; she was rushed to the hospital following cardiac arrest. Tragically, her death was announced mere hours later.
As fans and fellow celebrities mourned the loss, they're likely curious about Lisa's children. How many did she have? Who are they? Let's take a closer look at her family.
Lisa Marie Presley had four children before her death.
Lisa's mother Priscilla Presley confirmed her death in a statement, The Associated Press reported. "It is with a heavy heart that I must share the devastating news that my beautiful daughter Lisa Marie has left us," Priscilla said. "She was the most passionate, strong, and loving woman I have ever known."
Before she died, Lisa was a mother to four children: Benjamin Keough, Riley Keough, Finley Aaron Love Lockwood, and Harper Vivienne Anne Lockwood.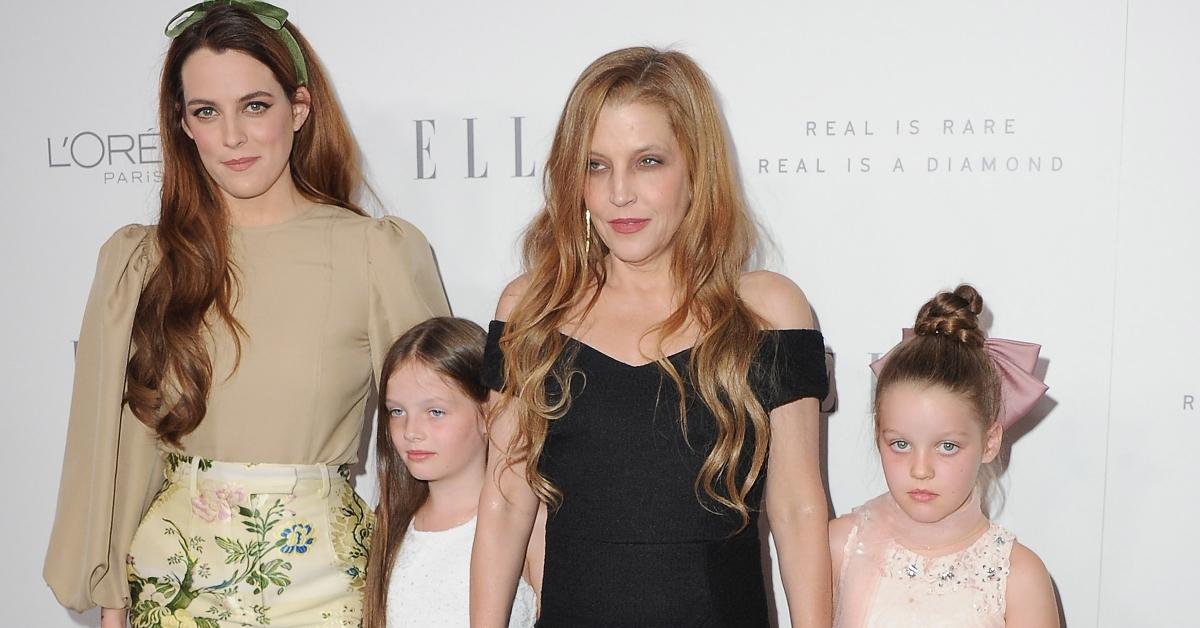 Benjamin Keough was the only one of Lisa Marie Presley's children who wanted a music career.
Benjamin Keough, Lisa Marie Presley's son, died in July 2020 at age 27 following an incident in Calabasas, Calif. An ambitious musician, he struck a $5 million record deal with Universal in 2009. He reportedly told The Telegraph at the time that the "music will be nothing like Elvis, nothing like him at all."
He was the only one of Lisa Marie Presley's four children who showed an interest in upholding the family legacy and building a career in music.
"[Lisa Marie] is completely heartbroken, inconsolable, and beyond devastated but trying to stay strong for her 11-year-old twins and her oldest daughter Riley. She adored that boy. He was the love of her life," Roger Widynowski, Lisa Marie's manager told TMZ.
According to TMZ, Ben died from a self-inflicted gunshot wound. The cause of death was later confirmed as suicide by a gunshot wound.
Judging by Lisa Marie's Instagram account at the time, Ben had close-knit relationships with all of his siblings, and they would often come together to grab meals or attend special events together.
Lisa Marie also had a daughter, Riley, from her first marriage to Danny Keough.
Riley (along with Benjamin) is from her first marriage to singer-songwriter Danny Keough.
While Benjamin wanted to explore a career in music, his older sister, Riley, had other plans in mind. A talented actress and model, she has appeared in hit movies like Mad Max: Fury Road and American Honey. As a producer, she has also worked on titles like Dixieland and Under the Silver Lake.
Lisa Marie and Danny opted for divorce in 1994 after six years together. It was an amicable breakup, and the two remained good friends for decades to come.
Lisa Marie went on to pursue a serious relationship with Michael Jackson, whom she married in 1994. They stayed together for only two years, after which she went on to date Hawaii-born singer-songwriter, John Oszajca. As a previous article by the BBC reveals, they were engaged for a short period of time.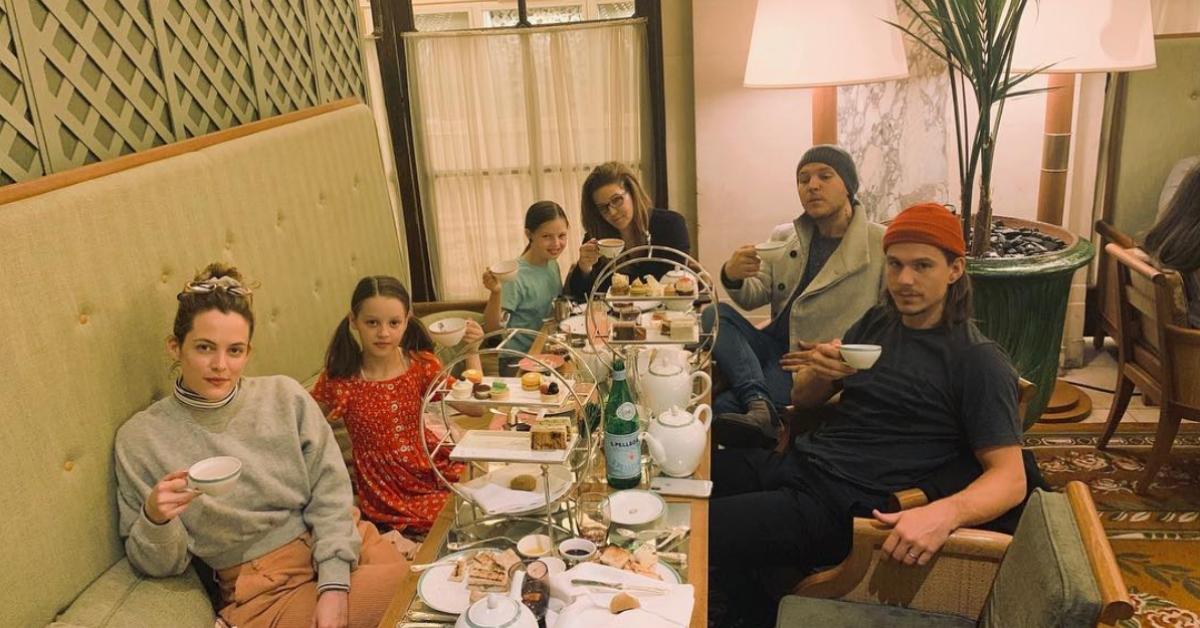 After her relationship with John fell apart, Lisa Marie plunged herself into a whirlwind romance with Nicholas Cage, whom she described as a "fellow pirate" in a previous interview with Express. Their wedding ceremony was held on Aug. 10, 2002. Their divorce was finalized in 2004.
Lisa Marie Presley had twin daughters, Finley and Harper, with her fourth husband, Michael Lockwood.
It was only with her fourth husband, Michael Lockwood, that she decided to have kids again. She gave birth to twins, Finley Aaron Love and Harper Vivienne Ann, on Oct. 7, 2008. Lisa Marie and Michael opted for separation in 2016.
The divorce proceedings went on for years. According to The Daily Mail, Lisa Marie and Michael signed a postnuptial agreement stating that they rescind the right to each other's properties in July 2007.
Michael tried to argue during the divorce proceedings that he didn't read the agreement, contending that he should be entitled to financial support regardless. The judges ruled the agreement enforceable in August 2018.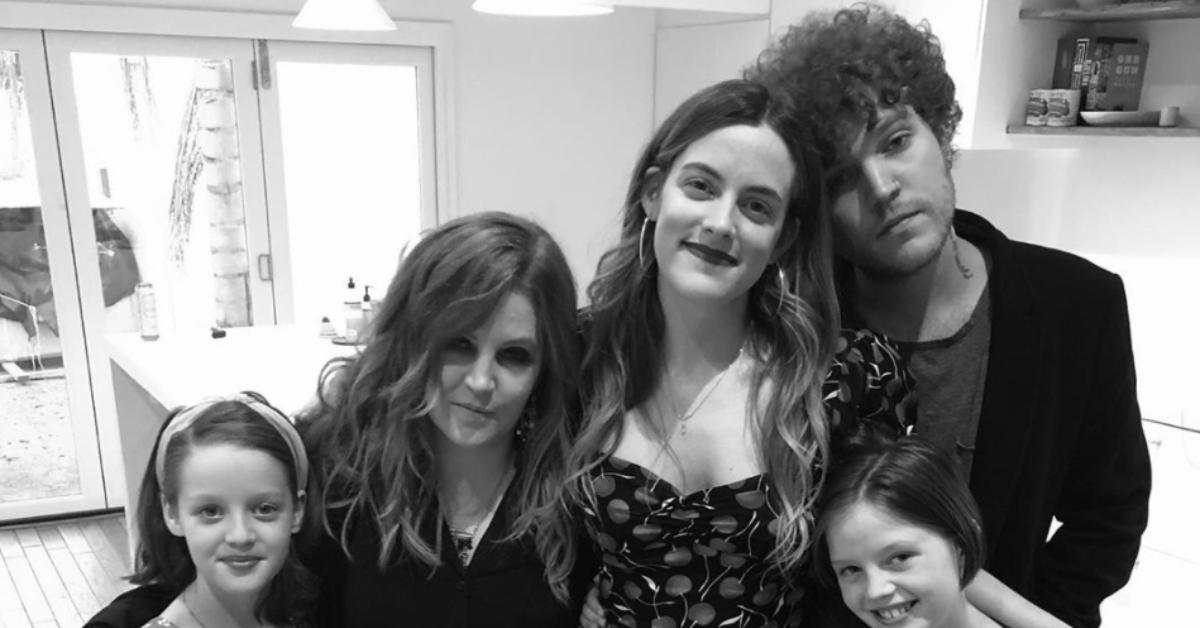 During the messy divorce, Finley and Harper were sent to live with their grandmother, Priscilla Presley. The California Department of Children and Family Services stepped in after Lisa Marie accused Michael of having engaged in sexual misconduct.
Lisa Marie told the court that Michael had "hundreds of inappropriate pictures and disturbing video on [his] computer," as per The Daily Mail.
"It's still a very family-oriented environment for them […] They've been with me for — it'll be over nine months. They're great. They're doing wonderful. They're living a great life. They see both their parents and we'll see what happens," Priscilla told ABC in 2017.
"The girls have been with me and will be until all this is sorted out," she added.
Ultimately, Lisa was awarded joint custody of her twin daughters with Michael.
Our thoughts are with Lisa and her family during this difficult time.
If you or someone you know is contemplating suicide, call the National Suicide Prevention Lifeline at 1-800-273-8255.