Who is Mandana Bolourchi dating? The 'Buying Beverly Hills' client has an athlete boyfriend.
Spoiler alert: The following article contains spoilers for Buying Beverly Hills Season 1 on Netflix.
It's tough being rich, but someone's gotta do it, right? And with plenty of money comes plenty of opportunity for prime real estate in glamorous locations like Beverly Hills in California. Thankfully, the real estate agents at The Agency have their clients covered. The Agency is featured in the newest Netflix series Buying Beverly Hills, a binge-watch-worthy reality tv series.
The fun thing about Buying Beverly Hills is that the clientele is just as interesting as the main real estate agent cast members. Case in point — Melissa Platt's 28-year-old client Mandana Bolourchi. Mandana certainly lives quite the glamorous lifestyle, but life hasn't always been diamonds and champagne for the interior designer.
We wanted to learn more about Mandana's life outside of her time on Buying Beverly Hills. Is she dating anyone? What other jobs does she have? Details below!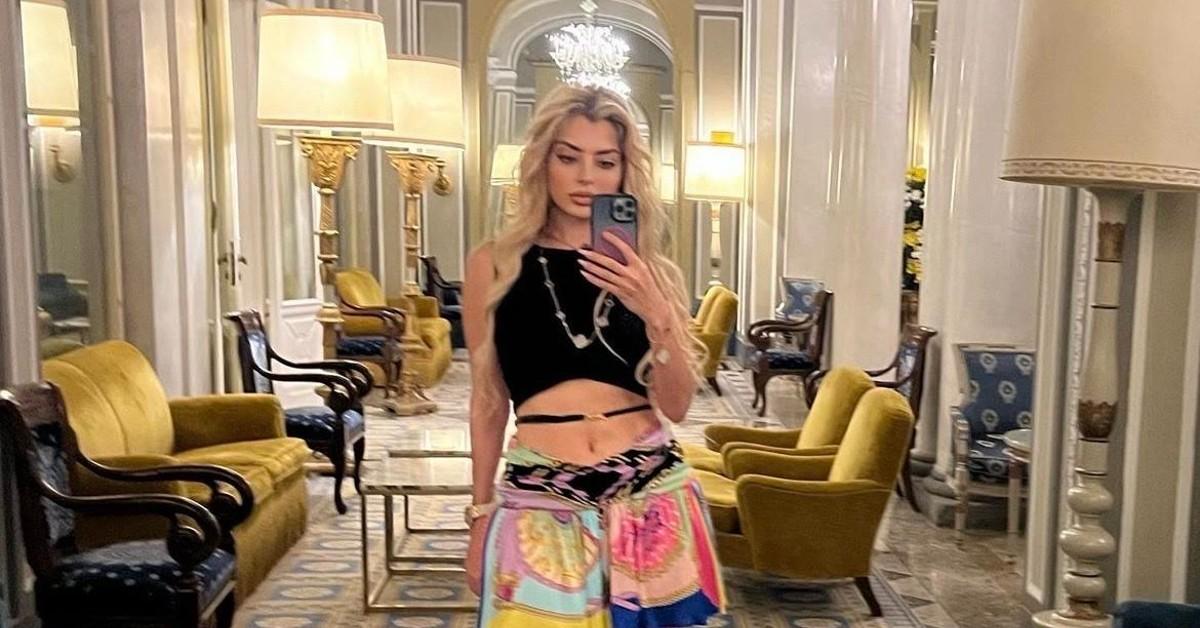 Mandana is a 'Buying Beverly Hills' client — who is she dating in real life?
Mandana appears in Buying Beverly Hills Season 1, Episode 3, intent on purchasing a new house with the help of The Agency. Melissa intrigues us all by mentioning that Mandana is from Dubai and actually has royal blood.
Naturally, Mandana is dating a Los Angeles Laker. His name is Patrick Beverly.
Patrick loves showing Mandana off on his Instagram page, captioning a cute pic with her on April 22, 2022, with, "1 year strong," complete with two red heart emojis.
Although we don't know how the couple first met, what we do know is that Mandana moved from Dubai to Los Angeles in 2020. Patrick is 34 years old, and has two children, a son, and a daughter, from prior relationships. He was traded from the Utah Jazz to the LA Lakers in August 2022.
Mandana is a certified multi-hyphenate woman.
Mandana has earned the right to buy herself whatever house she wants in Beverly Hills. Not only is she a bonafide fashion influencer, but she also had her own real estate business in Dubai.
She was actually a concert pianist at the age of eleven but decided she was more passionate about interior design.
Per a report from The Cinemaholic, Mandana did experience some pushback from her thriving career. The Buying Beverly Hills star spoke on her social media channels how her public lifestyle didn't endear her to men in Dubai, even her own father.
However, now Mandana is living her best LA life attending elite fashion shows, being featured in huge fashion publications and a Netflix reality series, and she's dating a LA Laker. Mandana has worked hard to create her own spotlight!
Does Mandana end up buying a house in Buying Beverly Hills Season 1? You'll just have to watch the show and see! The entire eight-episode first season of Buying Beverly Hills is now available to stream on Netflix.