Bodycam footage showing Marshawn Lynch's arrest on Tuesday, Aug. 9, 2022, for DUI, driving an unregistered vehicle, failure to drive in a travel lane, and failure to refuse/surrender, is now available online. The retired NFL star was booked at the Las Vegas City Jail, with the bail bond set at $3,381. What happened to Marshawn Lynch?
What happened to Marshawn Lynch? He was arrested on Aug. 9, 2022, on suspicion of a DUI.
As a recently released piece of body cam footage shows, a group of police officers approached the former Seattle Seahawks running back while he was inside the parked vehicle. "I'm just asking, what's the problem?" Marshawn asks. "The car is not on, the car is not going. I'm not going nowhere."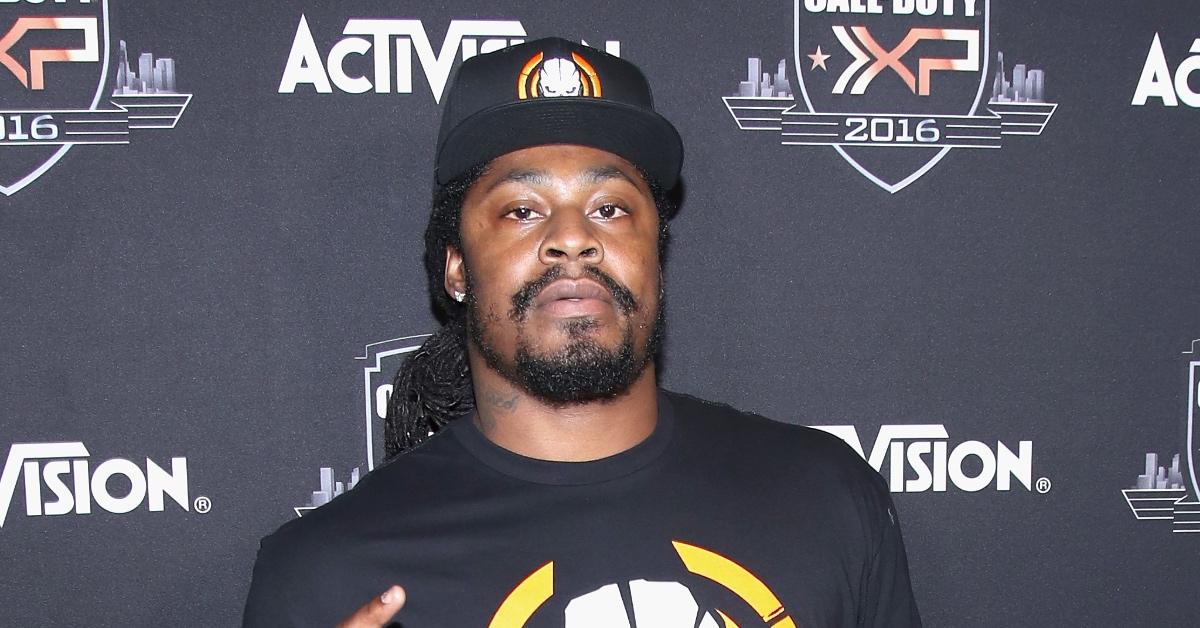 "OK, here's the thing. Right now, if you don't get out of the vehicle, you will be charged with obstructing an investigation," an officer says. "That is a criminal offense, and you'll go to jail. Failure to obey a command by an officer, a lawful order, is obstructing. This is your last chance to step out of the vehicle for us."
The video ends with Marshawn getting pulled out of the car. The arrest was made at Fairfield Avenue and West Utah Avenue near the Sunset Strip in Las Vegas. Marshawn was required to draw a blood sample while being held at the Las Vegas City Jail. He is scheduled to appear in court on Dec. 7, 2022.
Marshawn was sitting in a parked 2020 Ford Mustang Shelby GT500 when the officers found him. According to the notes the Las Vegas Metro Police shared with the Daily Mail, the officers noted that a "strong odor of an alcoholic beverage" was emanating from the parked car and that Marshawn had "bloodshot, watery eyes," and "had one shoe on and one shoe off."
The parked car Marshawn Lynch was sitting in had damaged tires, several outlets state.
"[Marshawn] stated he was not drinking and he does not do drugs, but that he stole the vehicle," the report states, via Daily Mail. "Officer Parker asked if [Marshawn] would exit the vehicle and [Marshawn] refused and became uncooperative."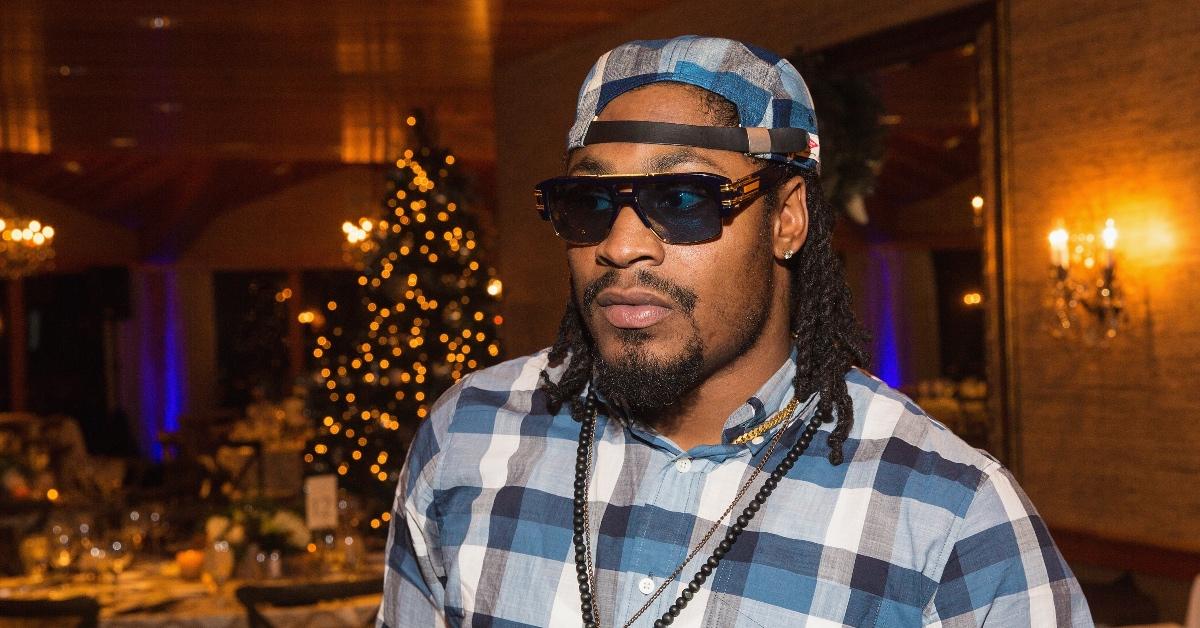 As the officials observed, the parked car that Marshawn was sitting in was damaged. The front wheel on the driver's side had a missing tire and rim, while the front wheel on the passenger's side had nearly fallen off.
Marshawn appears to have told the police officers that he stole the 2020 Ford Mustang Shelby GT500. He didn't get booked in for car theft.
Marshawn's legal representatives issued a statement on Thursday, Aug. 11, 2022, via TMZ Sports.
"Marshawn was not pulled over for a DUI. Rather the vehicle was safely parked and not in operation. We are confident that when all evidence is presented, this will not be a DUI under Nevada law. Marshawn appreciates and is thankful for everyone's concern and support," the statement reads.
Marshawn was arrested for a DUI in California in 2012. He also had his driver's license revoked after pleading guilty to a hit-and-run case in 2008.