Who is Maye Musk? The oldest CoverGirl model was married to Errol Musk and together gave birth to 3 kids; Elon Musk, Tosca, and Kimbal. Read on to find more about her.
Maye Musk is Elon Musk's mother, a well-known billionaire and founder/CEO of SpaceX and Tesla. People assume she became famous because of Elon, unaware that she was popular before her son became a household name. Meanwhile, others wonder about Maye Musk's net worth since she is a tycoon's mum.
Maye has been a model and dietitian for 50 years and featured in prominent magazines like Women's Day, Time magazine, and the Vogue. However, her run-way modeling career crumbled at age 18 and then bounced back into the game at age 60.
Maye Musk's Profile Summary
| | |
| --- | --- |
| Celebrated Name: | Maye Musk |
| Net Worth: | $20-25 million |
| Full name: | Maye Haldem |
| Famous as: | Elon Musk's mother |
| Birthday: | 19th April 1948 |
| Age: | 74 years old (as of 2022) |
| Place of birth: | Regina, Saskatchewan, Canada |
| Zodiac Sign: | Aries |
| Nationality: | Canadian-South African |
| Residence: | New York and Los Angeles, USA |
| Profession: | Author, model, dietitian, and motivational speaker |
| Modeling agency: | Creative Artists Agency |
| Education: | MSc. degrees in dietetics and nutritional science |
| Schools: | University of the Orange Free State and University of Toronto |
| Ethnicity: | White |
| Paternal grandparents: | Almeda and John Elon Haldeman |
| Parents: | Winnifred Josephine and Joshua Norman Haldeman |
| Siblings: | Edith Lynne, Scott, Angkor Lee, and Kaye Rive |
| Sexual orientation: | Straight |
| Marital Satus: | Divorced |
| Former Spouse: | Errol Musk |
| Grandchildren: | 12 |
| Children: | Elon Musk, Kimbal Musk, and Tosca Musk |
| Hair Color: | Grey |
| Eye Color: | Blue |
| Height: | 5 feet 8 inches |
| Instagram: | @mayemusk |
| Twitter: | @mayemusk |
| Facebook: | Maye Musk |
Maye Musk's biography
Maye Musk's age this year is 73 years. She was born in Regina, Saskatchewan, Canada, on 19th April 1948. Meanwhile, her mother, Winnifred Josephine, died in 2012, and her dad, Joshua Norman Haldeman, passed away in 1974. He was a Canadian chiropractor and a political/professional leader
Haldeman moved his family from Canada to SA in 1950, when Maye was almost 3 years old. She has four siblings, Edith Lynne, Scott, Angkor Lee, and Kaye Rive.
What is Maye Musk's height?
She is 5 feet 8 inches tall with blue eyes and grey hair. Maye Musk's facts Maye earned her MSc degree in dietetics from SA's University of the Orange Free State. She also went for modeling classes and later got another MSc degree in nutritional science from the University of Toronto in Canada.
From her striking, silvery-white hair to her sophisticated smile, Maye Musk is proof that glamour only improves with age. The 74-year-old is proudly CoverGirl's oldest spokesmodel—but she also happens to be an educated nutritionist and a mother to billionaire inventor Elon Musk.
Here's what you need to know about this fabulous and powerful woman in her prime.
1. She is 74-year-old and was born in Canada. She lives in LA and New York.
Maye Musk is a Canadian by nationality and was born in Regina, Saskatchewan, Canada on 19th April 1948 making her age as of 2021, 74 years old.
2. She's from an affluent but humble family and she inherited her ambition from her parents.
Maye was born to parents Joshua Norman Haldeman and Winnifred "Wyn" Josephine Haldeman, who had a successful chiropractic business and a strong sense of adventure. While the family traveled often, their home was in South Africa. In 1952, when Musk was only four years old, her adventurous parents flew the family 22,000 miles around the world in a plane her father had brought in pieces from Canada, according to The New York Times.
Growing up, Musk and her family would roam the Kalahari Desert in search of a fabled Lost City. She and her siblings would sleep with sleeping bags pulled over their heads "so the hyenas wouldn't eat our faces." From these map-making, adventuring parents, Musk found her confidence to pursue a career in the world of fashion.
3. She has four siblings in all and has a twin sister.
Born in Regina, Saskatchewan, on April 19, 1948, Musk has a twin sister named Kaye and is one of five children to parents. The names of her four siblings are Edith Lynne, Scott, Angkor Lee, and Kaye Rive.
Maye's twin sister, Kaye walked ahead of the family's slow-moving car in shifts. They would watch out for ditches or old logs so that the car wouldn't get stuck. Maye's sisters, Lynne and Kaye, oversee dancing schools like their mum. Meanwhile, her older brother Scott is now a neurologist and founder of World Spine Care.
4. She is 5 feet 8 inches tall and her zodiac sign is Aries.
Musk's height is 5 feet 8 inches 169 cm 1.69 m tall. She weighs about 58kg, 128 Ibs. She has grey hair color and a blue eye color. According to Astrologers, Maye's birth sign is Aries.
Aries is the first astrological sign in the zodiac, spanning the first 30 degrees of celestial longitude, and originates from the constellation of the same name. Under the tropical zodiac, the Sun transits this sign from approximately March 20 to April 21 each year. Along with being creative and very imaginative, they are very kind and sympathetic. Aries natives are very punctual and keep everything well planned. They love being sorted when it comes to planning. With everything that makes them great, their faithfulness and honesty are what make their personality remarkable.
5. She began her modeling career in South Africa at the age of 15.
Musk began her modeling career at the age of 15 in Pretoria and Johannesburg, blossoming into a successful model who worked on weekends and took part in runway shoots and catalogs, according to The New York Times. The teenager was also a finalist in the 1969 Miss South Africa beauty competition and became a popular model in the 1960s.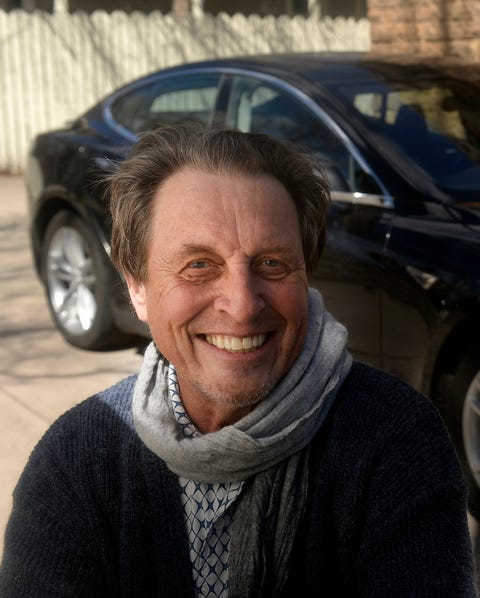 6. She met her husband Errol Musk in high school and they were married for nine years.
In high school, Musk met an engineer named Errol Musk, who would later become her husband. The couple was married in 1970 and their first son Elon was born one year later, followed shortly thereafter by their son Kimbal, and their daughter, Tosca. After nearly 10 years of marriage, Maye and Errol divorced in 1979. At the age of 42, Musk moved with her three children from Johannesburg in South Africa to Toronto in 1989, according to Business Insider.
7. Maye has three children with Errol Musk and she's close with her kids and grandchildren.
Maye's children are Elon, Kimbal, and Tosca. They all have Canadian, American, and Mzanzi citizenship. She named Elon after her grandpa. The then 31-year-old mum fled with her kids from Pretoria's suburbs to Durban amid the divorce case.
Even though they live in different parts of the world, the entire Musk family keeps in touch via text, email, Instagram, and Twitter. "I just think everything my kids do is fabulous," Musk told W Magazine. "Pretty much every time we get together I feel like it's Mother's Day."
8. She once had five jobs to raise her three children as a single mother.
Despite her successful modeling career in high school, Musk struggled to make ends meet as a single mother. "After divorcing, I left South Africa to live in Toronto," Musk told Vogue. "They were tough years, on my own with three young children and no income. I'd cry when they spilt milk because I didn't have the money to buy anymore." The family lived in a small, rent-controlled apartment with no furniture.
Musk worked five jobs to support her children, including modeling and working as a research officer for the University of Toronto. She also attended university to earn a Masters's degree, all while running a modeling school in the evenings, according to her personal website. "[Children] grow up knowing you work hard, and the harder you work, the better you do and the luckier you get," Musk told Vanity Fair in 2015.
Her children did their part to support the family too. Tosca worked at an upscale grocery store while attending school and Musk helped Elon get a job at Microsoft. "They also had to be responsible for themselves, because they had to help me," Musk added in her interview with Vanity Fair.
9. She calls her sons' careers her "best investment.
Though she struggled to make ends meet, Musk still invested in her children's future. "The first thing we did, after the first salary I got, [was] we got an inexpensive carpet put down because we didn't have chairs or anything," she told Business Insider. "And the second thing we got was a computer for Elon. And so he would sit on the floor at his computer."
She later encouraged both of her sons when they started a software company called Zip2 for media companies and e-commerce clients. The brothers' small business took off and eventually sold for $300 million.
Today, her daughter Tosca is a filmmaker in Los Angeles; her son, Kimbal is the founder of The Kitchen Community, a nonprofit that builds gardens in schools; and her son, Elon Musk, is a billionaire technology mogul, the CEO of Tesla, and one of the most well-known names in the business industry.
10. She has a degree in Nutritional Sciences, from the University of Toronto.
The hardworking mother of three also made time during her busy schedule to earn her BS in dietetics from the University of the Orange Free State in South Africa and a Master's degree in nutritional science from the University of Toronto. Since then, Musk has split her career between being a model and a dietitian. She even serves on the Los Angeles Board of The Kitchen Community, which introduces vegetable gardens to underserved schools around the country to ensure better health in children.
After a brief stint as a plus-sized model in the '90s, Musk lost 50 pounds and has since kept off the weight, maintaining a superfood-rich diet. "Feed the body well and your skin will look good. Eating well combines science with common sense," Musk told Vogue. At home, Musk eats a vegetarian diet, with some of her favorite foods including pumpkin, sweet potatoes, spinach, broccoli, and cauliflower. But when she dines out, the model will order fish, chicken, or meat.
11. Maye's diet includes a variety of fruits and vegetables which has helped in her weight loss journey.
How did Maye Musk lose weight? Musk was at one point close to 200 pounds and worked as one of South Africa's only plus-sized models. To lose weight, she implemented the nutrition and diet tips she taught her clients, putting a heavy emphasis on vegetables. She also times her meals carefully.
The single mum used her dietitian skills to give her kids cheap but nutritious meals. So, what does Musk eat? She is a flexitarian, meaning Maye Musk's diet comprises fruit, vegetables, whole grains, healthy oils, and avocado.
12. She is an author and has some incredible publications in her career.
Have a glimpse at abusive marriage from her 2019 book, A Woman Makes a Plan. Her other books include If you try to hold onto the old trends, then you'll look old and Feel Fantastic.
13. She has a massive sweet tooth.
Musk's son Kimbal has the culinary skills to satisfy his mother's sweet tooth, particularly when it comes to sticky toffee pudding. "It's my favorite in the world," she told W Magazine. "[But] I'm a dietitian, so I can't have it very often," she added.
14. She's the oldest CoverGirl model.
In September 2017, Maye Musk became CoverGirl's oldest spokesmodel, demonstrating a growing diversity in the modeling world. "I'm living proof that [you can] find work for an older woman…I've never worked so much as I do now," Musk told Vanity Fair. But Musk's journey to becoming a CoverGirl was not an easy one.
She attended hundreds of auditions to get to where she is today, working for a large part of her career without an agent. In celebration of her 60th birthday, Musk stopped dyeing her hair, leaving it a natural silver that has since appeared in everything from commercials to music videos. The gray-haired model has been in ad campaigns for Virgin America and Joe Fresh, and posed for Elle Quebec, New York Magazine, L'Officiel Azerbaijan, and advertisements in Times Square, according to her website.
Today, she is busier than ever before, traveling to speak for various organizations and do modeling jobs worldwide.
15. She's even been in a music video with Beyoncé.
After putting her career aside for a short time to support her family, Musk has reclaimed the spotlight. In recent years, she has participated in New York Fashion Week, attended the Met Gala along with her son, Elon, and appeared in Beyoncé's "Haunted" music video.
16. She's social media savvy and loves her Instagram account.
The social media-loving model uses Instagram as a platform to connect with her fans. "I put a lot of food on Instagram stories. Instagram is more for fashion, and I use Twitter for food," Musk told WWD.
17. Maye Musk raised her kids; Elon, Tosca, and Kimbal by teaching them about hard work, and allowing them to follow their passion.
In 2019, Maye Musk, the mother of Elon Musk, and his two siblings, Kimbal and Tosca, all successful in their fields, shared her thoughts on parenting on CNBC Make It. At this challenging time, it makes for instructive reading.
"People often ask me how I raised such successful kids. I tell them I did it by teaching them about hard work and letting them follow their interests," Maye Musk wrote.
Musk recommends putting kids to work at an early age. She became a single mother of three at 31, and had no option but to earn a living. And she was used to it at some level as she had started working for her father when she was 8.
"I never felt guilty about working full-time, because I didn't have a choice. Taking care of my children was the top priority," Musk wrote. "I started working for my dad when I was eight years old. We lived next door to his chiropractic, where my mom helped him, too. My twin sister Kaye and I were paid 5 cents an hour to help him mail out his monthly bulletin."
The moral of this story was that Maye Musk was treated as a grown-up by her parents, and she did the same with her children.
"My parents treated us like adults who could be trusted, and their influence is evident in how I raised my children. From a young age, my kids helped me with my nutrition business," Musk wrote. "Tosca would go into my office and type up letters to doctors on a word processor. Elon was very good at helping to explain the word processor functions to me. Kimbal was always helpful, too."
History repeated when Tosca, like her mother, started helping out at the age of 8. "When we were living in Bloemfontein (South Africa), I put Tosca to work at the modeling and image school I was running," Musk wrote. "Imagine an eight-year-old teaching students how to walk, choreographing runway shows, and running etiquette classes. I even made her the dresser for all my shows."
Growing up studying, working, and without pampering made the Musk children motivated and resilient.
"If your children aren't used to luxuries, they survive well," Musk wrote. "You don't need to spoil them. Once you're sure your kids are in safe situations, let them look after themselves. I brought my children up like my parents brought us up when we were young: to be independent, kind, honest, considerate, and polite. I didn't treat them like babies or scold them. I never told them what to study. I didn't check their homework; that was their responsibility."
18. Her net worth is estimated to be around $20-25 million.
Maye Musk has a net worth of $20-25 million. Her net worth skyrocketed in her 60s. She inspires older women to love themselves and young models to press on. Also, the model plans to do something else instead of retiring.
19. Her children are extremely rich and successful in their fields of work.
All of Maye Musk's children are insanely wealthy. Two of her kids are millionaires while one is a billionaire. So, how rich are Maye's children?
Kimbal Musk is rich off Tesla. Forbes conservatively estimates that Kimbal Musk has a net worth of about $700 million, while Tosca has a net worth of close to $200 million with Elon Musk's net worth estimated at 234.5 billion.
20. Maye Musk is currently single but has been in numerous relationships after divorce from her ex-husband, Errol Musk.
Maye has penned an essay about being single, revealing she's never been in a relationship with a partner who loved her, and she loved him back.
She noted that when she married that she 'turned to romance novels' for hopes, but her love life never got any better after she divorced.
She signed up for the dating site Match.com at the age of 55 and had to listen to her dates drone on and on about their lives without ever asking about hers.
While she has completely given up on dating, she said she's done being a 'jerk magnet' and is happy being single.