What is Megan Hilty's net worth? The 'Smash' actress has made a sizable fortune despite a recent family tragedy.
Former Smash actress Megan Hilty was one of the guest performers on the PBS TV special O Holy Night: Christmas with The Tabernacle Choir. The concert with Hilty and Yellowstone actor Neal McDonough was filmed at the Church of the Jesus Christ of Latter-Day Saints Tabernacle in Salt Lake City, Utah, in December 2021 and aired on PBS on Dec. 13, 2022.
"I think this concert is the ultimate Christmas celebration," Hilty said in a behind-the-scenes video promoting the concert. Keep reading to learn more about Hilty. What's her net worth?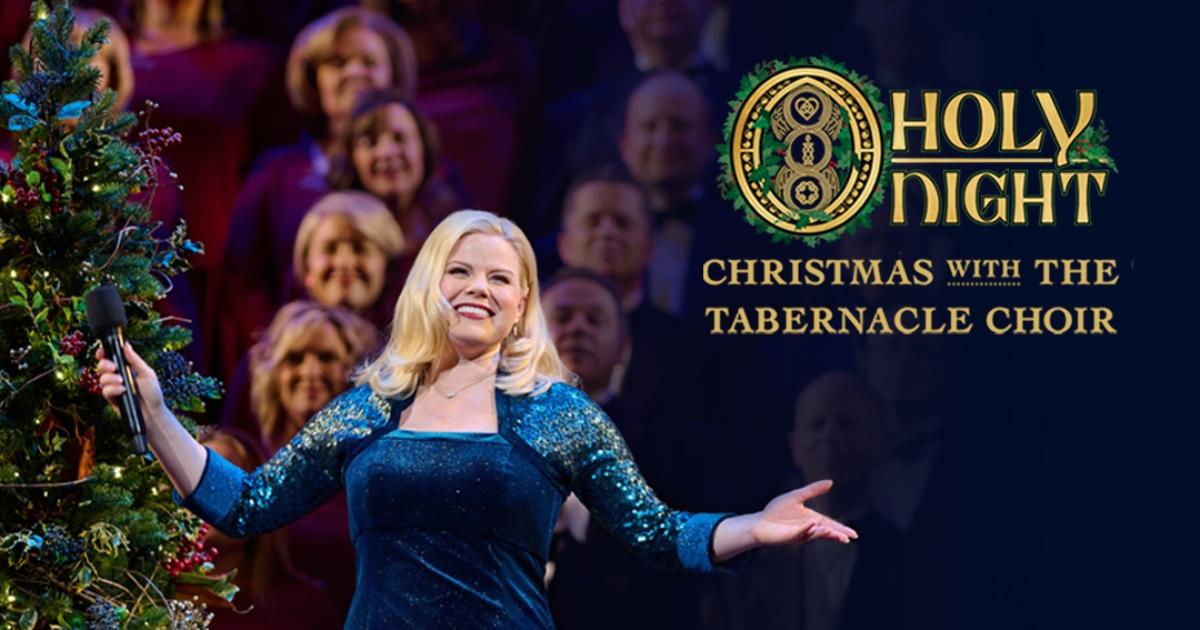 What is Megan Hilty's net worth?
According to Celebrity Net Worth, Hilty has earned a net worth of $2 million as an actress and singer. Born in Bellevue, Wash., Hilty has been singing since she was just 12 years old. She set her sights on singing in the opera and took voice lessons.
MEGAN HILTY Profile Summary
Megan Hilty is most known for her role as Broadway performer Ivy Lynn in the former NBC musical drama Smash. It was a role that came easy to Hilty, who built her career on Broadway. She has appeared on stage, in films, and on television.
Profession: Actress and Singer
Net worth: $2 Million
Age: 41
Alma mater: Carnegie Mellon University
Husband: Brian Gallagher
Kids: 2
During her high school years, Hilty attended the now-defunct Washington Academy of Performing Arts Conservatory High School in Redmond, Wash. After graduation, she studied theater at Carnegie Mellon University in Pittsburgh.
Hilty made her Broadway debut soon after she graduated from college in 2004. At first, she was cast in Wicked as a stand-in for Glinda the Good Witch. She assumed the role full-time in May 2005 and performed as Glinda for a year. She reprised the role on a couple of occasions in the years that followed.
Hilty's work in the theater eventually brought her to Los Angeles, where she got guest appearance roles on television shows, including Ugly Betty, The Suite Life of Zack & Cody, Desperate Housewives, and CSI: Crime Scene Investigation.
In 2011, Hilty was cast as Ivy Lynn on the NBC musical drama series Smash. The series also starred Debra Messing, Anjelica Huston, and Katherine McPhee and aired for two seasons. The show, centered around a New York City theater community, was a perfect fit for Hilty.
"When I first read the script, I was like, this is genius," Hilty told The Seattle Times in 2012. "Not only is it my world on TV, but I would get to represent a community I adore."
Hilty's Sister and Her Family Were Killed in a September Plane Crash
Earlier this year, a family tragedy shook Hilty's world. Her sister, Lauren, brother-in-law Ross Michel, and nephew, Remy, were killed in a plane crash on Puget Sound near Whidbey Island in Washington. To make matters worse, Lauren was reportedly eight months pregnant.
"The last three days have been the worst of our lives. There are truly no words to appropriately convey the depth of our grief," Hilty wrote in a Sept. 7 Instagram post. "The outpouring of love and support has meant so much to everyone in our family. It has been so comforting to know just how loved Lauren, Ross, Remy, and Luca truly are."
Who is Megan Hilty's husband?
Hilty is married to fellow actor Brian Gallagher. The two met while working on Broadway and married on Nov. 2, 2013, at the Venetian Chapel in Las Vegas, US Weekly reports. The couple has two children, daughter Viola, 8, and son Ronan, 5.