Megan Thee Stallion and her current boyfriend Pardison Fontaine have faced several breakup rumors but they are still strongly together. Here's how they met.
Since 2019, Megan Thee Stallion has remained on hip-hop and pop culture's radar. The Houston native consistently topped the Billboard charts with hits like "Big Ole Freak," "Savage," and "Body." Megan also earned her first Grammy (three trophies, to be exact) in 2021, adding to her list of accolades.
Unfortunately, the rapper's success hasn't been unaffected by public scrutiny. In addition to comments about her appearance, personality, and "hot girl" mantra, social media users also accused Megan of lying about getting shot in July 2020. She said her former friend Tory Lanez shot her in the foot after an argument.
Megan's boyfriend, rapper and producer Pardison Fontaine, has remained by her side throughout the chaos. However, how did the industry lovebirds meet? And what's going on with the breakup rumors? Here's what we know.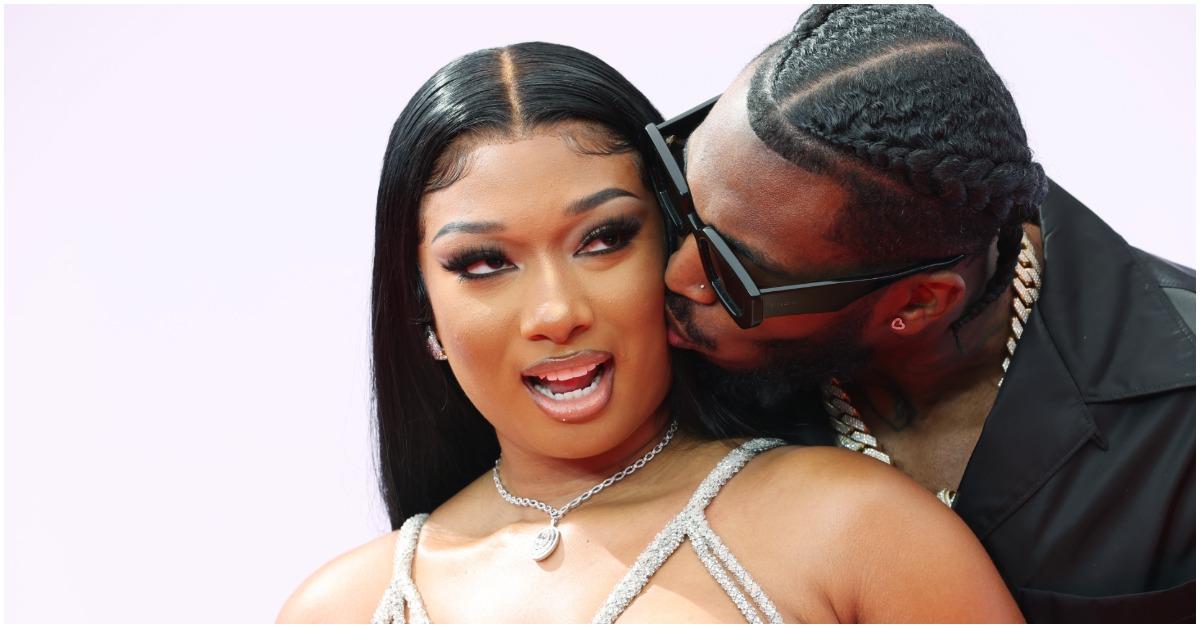 How did Megan Thee Stallion and Pardison Fontaine meet?
Before Pardi (real name: Jorden Kyle Lanier Thorpe), Megan dated another rapper named Moneybagg Yo. The pair were together for several months but called off the relationship in November 2019. The following April, Megan met Pardison when they began working on "Savage Remix (featuring Beyoncé)."
Megan and Pardison went on to work together again on her and Cardi B's August 2020 hit "WAP." Around the same time, rumors began swirling that the artists were more than collaborators. Some of Megan's fans even criticized their relationship online, fearing the "Backin' It Up" rapper was holding his girlfriend back. In February 2021, Megan jumped to his defense via Instagram Live.
"I didn't like what they were trying to say about Pardi," the "Hot Girl Summer" artist said. "'Cause he is so calm and so sweet and very protective … That's my boo, and I really like him."
Megan then reminded her fans that she "never said hot girls can't have boyfriends" before confirming they're an item.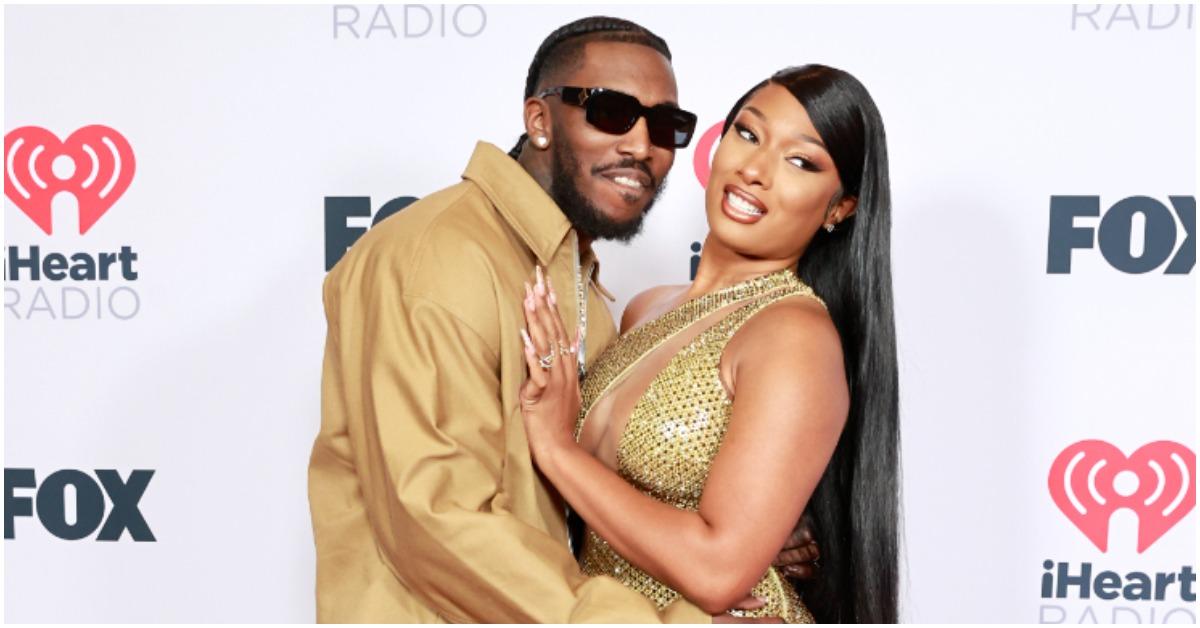 Megan Thee Stallion and Pardison Fontaine became the subject of breakup rumors after their first anniversary.
After confirming their relationship, Megan flaunted her and Pardison's love on several occasions. She and her beau often celebrated how far they've grown as a couple on their separate Instagram accounts.
In October 2021, Megan and Pardi reached their first anniversary, which she celebrated with multiple photos of their times together.
The Texas Southern University graduate also gushed about how supportive her boyfriend is as she continues thriving in her career.
"My boyfriend does make me very happy. He definitely takes care of me emotionally," Megan shared during an October 2021 episode of Facebook Watch's Peace of Mind with Taraji. "He makes my brain feel good. He makes my heart feel good."
"That's a big thing for me because I used to be so into the physical, right, like… but he moves me, he inspires me, and we just feel like a real team," she added. "He feels like a partner."
Although Megan and Pardison appear to have maintained their love, they have been subject to breakup rumors. Megan seemingly fueled the rumors by deleting all of her and Pardi's photos on her Instagram profile in December 2021. The Good Girls actress also didn't wish her beau a happy birthday on social media that month, adding to the suspicions.
Per RadarOnline, Pardi — who still has photos of the couple on his Instagram page — took to his Instagram stories to shut down the breakup rumors in January 2022. The following month, he posted a video of the pair having a romantic Valentine's Day dinner. And in March 2022, Pardi posted an Instagram reel dedicated to Megan.