Meghan Markle keeps referring to Prince Harry as "H" – What is the nickname about?
If you've started watching Harry & Meghan on Netflix, you might have picked up on some of Prince Harry's nicknames. In several scenes, his beloved wife Meghan Markle refers to him as "H." He is also referred to as "Prince Haz" in some parts.
This isn't the first time Meghan has used Harry's nicknames to refer to him in public. Meghan even has a few nicknames of her own! We did a little digging into why the prince has so many monikers that we are just learning about now. Here's what we found.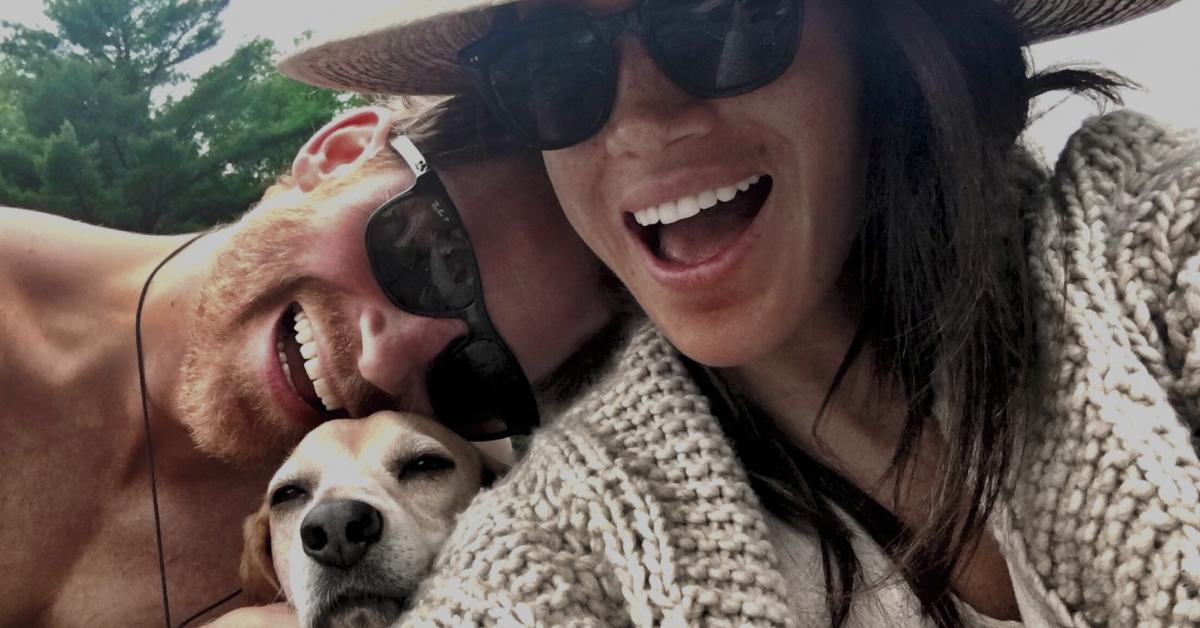 Why does Meghan call Prince Harry H?
Meghan Markle repeatedly refers to Harry as H in Harry & Meghan. This nickname isn't actually new. She first revealed her this pet name for him in their 2019 documentary Harry & Meghan: An African Journey.
While speaking on the overwhelming media scrutiny she has faced since joining the royal family, Meghan said: "I've said for a long time to H—that's what I call him—It's not enough to just survive something, right? That's not the point of life. You've got to thrive, you've got to feel happy."
Sadly, she didn't go into detail about why she calls him H, but it seems to be her longstanding nickname for him. Furthermore, Prince Harry also refers to Meghan by her first initial, M, in Harry & Meghan. Again, no explanation is provided, but it's pretty cute if we do say so ourselves.
One possible reason they may have come up with these nicknames is because their real names are constantly being exploited and disgraced in the news. Maybe they just wanted to come up with nicknames for each other to escape their identities.
Why is Prince Harry called Prince Haz?
In Harry & Meghan, Meghan also reveals that she has Prince Harry saved in her phone as "Prince Haz," which also happened to be the name their mutual friend called Harry by when she introduced them.
The nickname "Prince Haz" continues to come up in the documentary. Once again, no details are given on how he acquired that name. But for the most part, viewers on Twitter are giving it a major thumbs down.
Plot twist: Harry and Meghan aren't even their real names.
Believe it or not, Harry and Meghan aren't even their real names. Prince Harry's full name is Prince Henry Charles Albert David, but his family decided to call him Harry.
Meanwhile, Meghan's full name is Rachel Meghan Markle. However, she always felt her middle name Meghan suited her best.