Comedian Michael Lehrer dies at age 44 — What was his cause of death?
Michael Lehrer, a stand-up comedian and improv actor best known for his work in the Second City, has sadly passed away. His girlfriend and caretaker, Colette Montague, confirmed his death in a statement, per the Chicago Sun-Times.
He was 44 years old.
What happened? Here's what we know about Michael Lehrer's cause of death.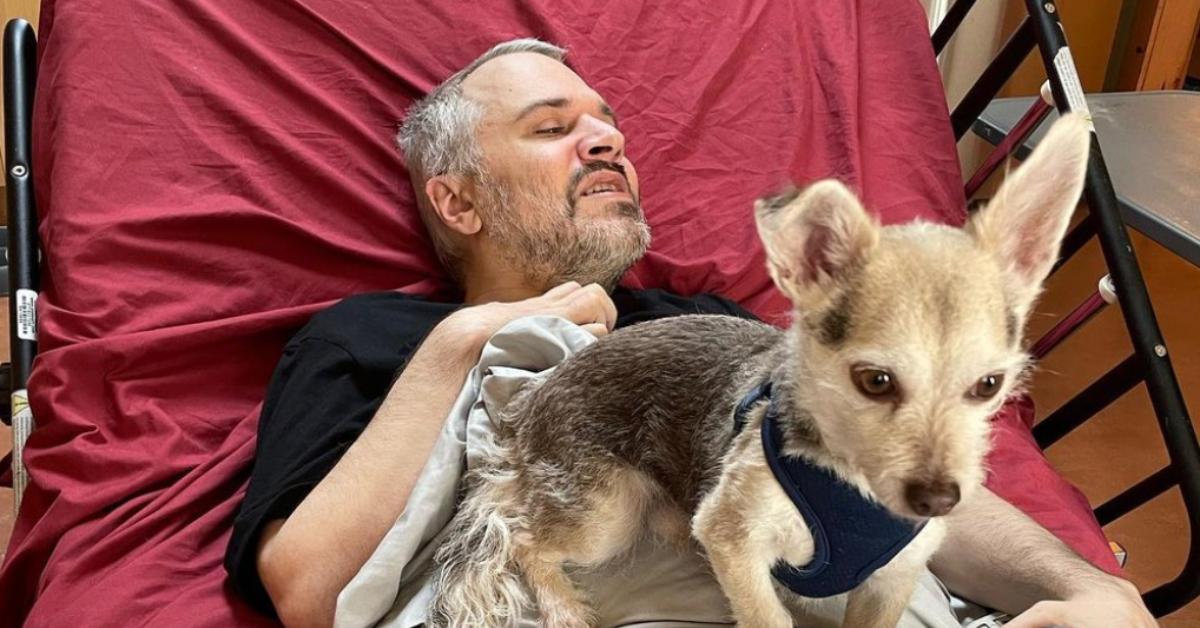 What was Michael Lehrer's cause of death?
On Jan. 18, 2023, Michael Lehrer died with the assistance of a doctor following a lengthy battle with ALS. The late comedian's life partner and caretaker, Colette Montague, told the Chicago Sun-Times, "Michael died with dignity on his own terms … Medical aid in dying was the hardest decision he ever made."
According to the ALS Association, amyotrophic lateral sclerosis (ALS) is "an always fatal neurodegenerative disease in which a person's brain loses connection with the muscles." The disease usually strikes those between the ages of 40 and 70, and those affected will "lose their ability to walk, talk, eat, and eventually breathe."
Despite being diagnosed with ALS in 2017, Michael continued performing at clubs in Austin, Texas, while in a wheelchair. He often incorporated his battle with the disease into his stand-up routines. According to the New York Post, one of Michael's most iconic openers went like this: "I have ALS … Where the f–k did all that ice bucket money go?"
Michael also openly discussed his condition on Kill Tony, a live comedy podcast hosted by Tony Hinchcliffe. He appeared on the show nearly 100 times between 2019 and 2022, often making appearances alongside Joe Rogan and Ron White.
"Michael Lehrer accomplished and created what has never been done before, and may never be again," Tony tweeted on Jan. 19, 2023. "We will feel his absence, but we are left with inspiration for what the human spirit can do. We were all very lucky to have him. We love you forever Michael."
Joe Rogan also addressed Michael's passing: "The courage this man had to do stand up while battling a debilitating disease was insanely impressive, and though he struggled to get words out the man would KILL onstage. He was a real legend, and I'm going to miss him very much."
Michael Lehrer had an approximate net worth of about $300 thousand. He had earned this fortune from his career as an actor, and stand-up comedy.
Our thoughts are with Michael's family, friends, and fans during this difficult time.