How much is Nathan Chen's net worth? The 'Secret Celebrity Renovation' star's net growth may blossom in 2022.
Nathan Chen is a Chinese-American figure skater that has gained notoriety after winning multiple titles over the span of his career.
Nathan Chen Profile Summary
Profession: Figure skater
Net worth: 4,000,000
Birth name: Nathan Wei Chen
Birth date: May 5, 1999
Birthplace: Salt Lake City, Utah
Father: Zhidong Chen
Mother: Hetty Wang
Education: Jonathan Edwards College at Yale University
For the love of giving back! CBS's Secret Celebrity Renovation Season 2 is upon us, and some of our favorite celebrities are on board to make a loved one's dream home projects come true — and Season 2 will see Olympic champion Nathan Chen put a smile on a loved one's face.
Nathan has become a hometown hero in Salt Lake City after winning not one, not two, but three Olympic medals for figure skating. Additionally, Nathan has also won 10 Grand Prix medals — eight of them being gold — for his amazing skills. It's safe to say that Nathan's finances have increased with his athletic efforts. So, what is Nathan Chen's net worth? Here's the lowdown.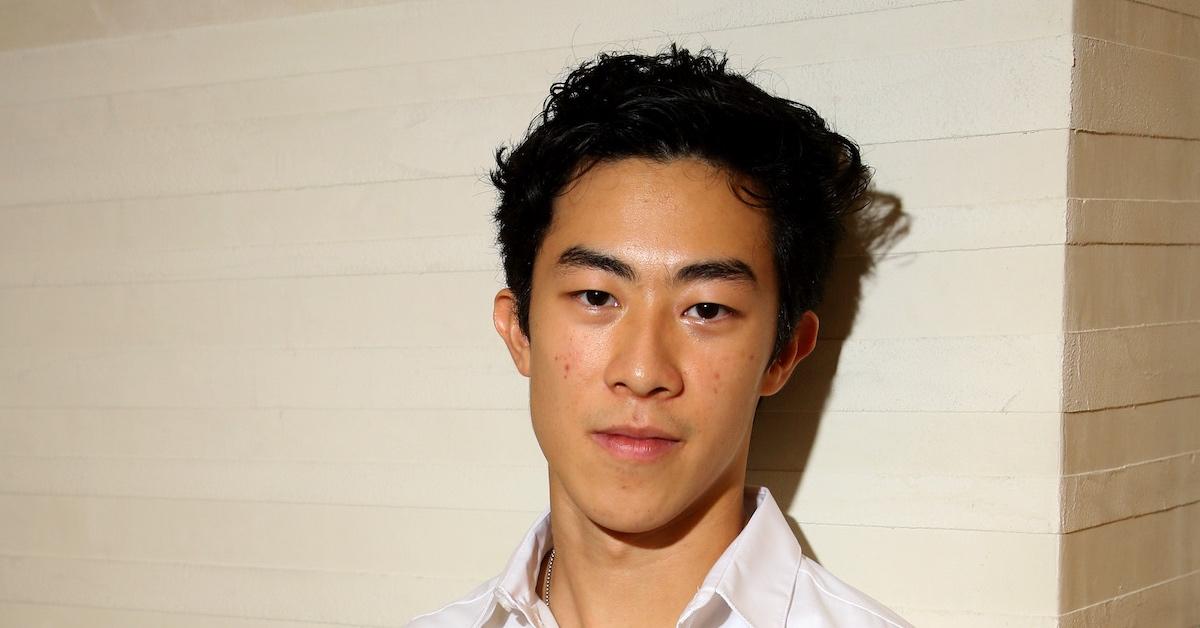 Nathan Chen's net worth is on the rise.
As of writing, Celebrity Net Worth reports that Nathan has earned a net worth of $4 million. This number reflects Nathan's work as a world-renowned figure skating champion. Nathan has dominated the world of figure skating by becoming the first athlete to land five various types of quadruple jumps in a competition. Additionally, Nathan is also the first skater to land seven clean quads in a competition, and with great success comes great reward. With various brand partnerships on the table, it's easy to see why Nathan is so financially successful.
Nathan Chen upped the ante by helping to renovate a neighborhood sports facility on 'Secret Celebrity Renovation.'
If you look through Nathan's Instagram page, you'll notice how family-oriented the Olympic champion is. The Chinese-American athlete always makes it a point to pay homage to his parents and family for all their support throughout his career, so joining Secret Celebrity Renovation Season 2 was a no-brainer for the 23-year-old.
While it's tradition for celebrities to select one special person to help with a renovation, Nathan has upped the ante. The Olympic champion has decided to help renovate his neighborhood sports facility since so many people in his community played a role in making him the star he is today.
"It's just really cool [renovating the sports complex]," Nathan said on the show via NHL. "I know this is a relatively small project, relative to the Salt Lake community at large, but anything I can possibly do to sort of give back a little bit to a place that has given me so much is something I was really excited to do. I am really honored and glad I had this opportunity to do something for the rink I grew up in."
Nathan went on to share his excitement for introducing the world to his village of support and paying homage to those that have helped him.
"More than highlighting me, at this point in time it's about seeing all of the people, highlighting all of the people that have helped me," Nathan said on the show, via the outlet. "I am hoping that the episode is able to show that and kind of just really emphasize all the people that have helped me along my way."
Catch new episodes of Secret Celebrity Renovation on Fridays at 8 p.m. EST on CBS.