Ne-Yo's wife Crystal Smith says their relationship is over and accuses the singer of cheating.
After nearly five years of marriage, two proposals, and a near-divorce experience, Crystal Smith and Ne-Yo recently announced their relationship may be over.
The couple, who temporarily split in 2020, seemed to have resolved their marital issues and were looking forward to a long future together, but has Ne-Yo been married before? Who is his first wife?
Who is Ne-Yo's first wife?
While Ne-Yo was previously linked to Monyetta Shaw, his marriage to Crystal Smith is the first and only time the "Miss Independent" singer has jumped the broom. The two announced that they were expecting their first child in 2015 and married shortly after. It wasn't until recently that the couple went public with their problems, with Ne-Yo announcing his plans to file for divorce in February 2020.
Ne-Yo told Private Talk, "She's got demons just like everybody else, just like me. We realize that our demons don't mesh and until both of us get a hold of our personal demons it just makes things difficult."
While Ne-Yo and Crystal made it clear that they were over, the two reconciled before the end of the year. In an interview with Tamron Hall, Ne-Yo explained, "I was really, really broken up about it, but I felt like I couldn't show that to the world. My pride wouldn't allow me to show that to her initially. But I think she kind of knew where I was at.
The singer continued, "… So I'm not about to waste what could potentially be maybe our last moments together not together. I'm not doing it. I'm going where my home is, I'm going where my heart is. And that was it."
Along with his three children with Crystal, Ne-Yo also shares two children with his ex, Monyetta, and although they seem to be one big happy co-parenting family now, that hasn't always been the case.
In July 2022, Crystal announced their relationship was ending after finding out Ne-Yo had been unfaithful. The singer responded to her Instagram post on Twitter the following day, writing: "For the sake of our children, my family and I will work through our challenges behind closed doors. Personal matters are not meant to be addressed and dissected in public forums."
After a rocky run in the tabloids, Ne-Yo's wife, Crystal, and his ex-partner, Monyetta Shaw, have developed a friendship.
Before Ne-Yo and Crystal were married, the singer was in a long-time partnership with Monyetta, the mother of his two older children. According to reports, Ne-Yo ended his relationship with Monyetta, who claimed that she had her tubes tied at the request of the singer when they were together because he no longer wanted to be monogamous.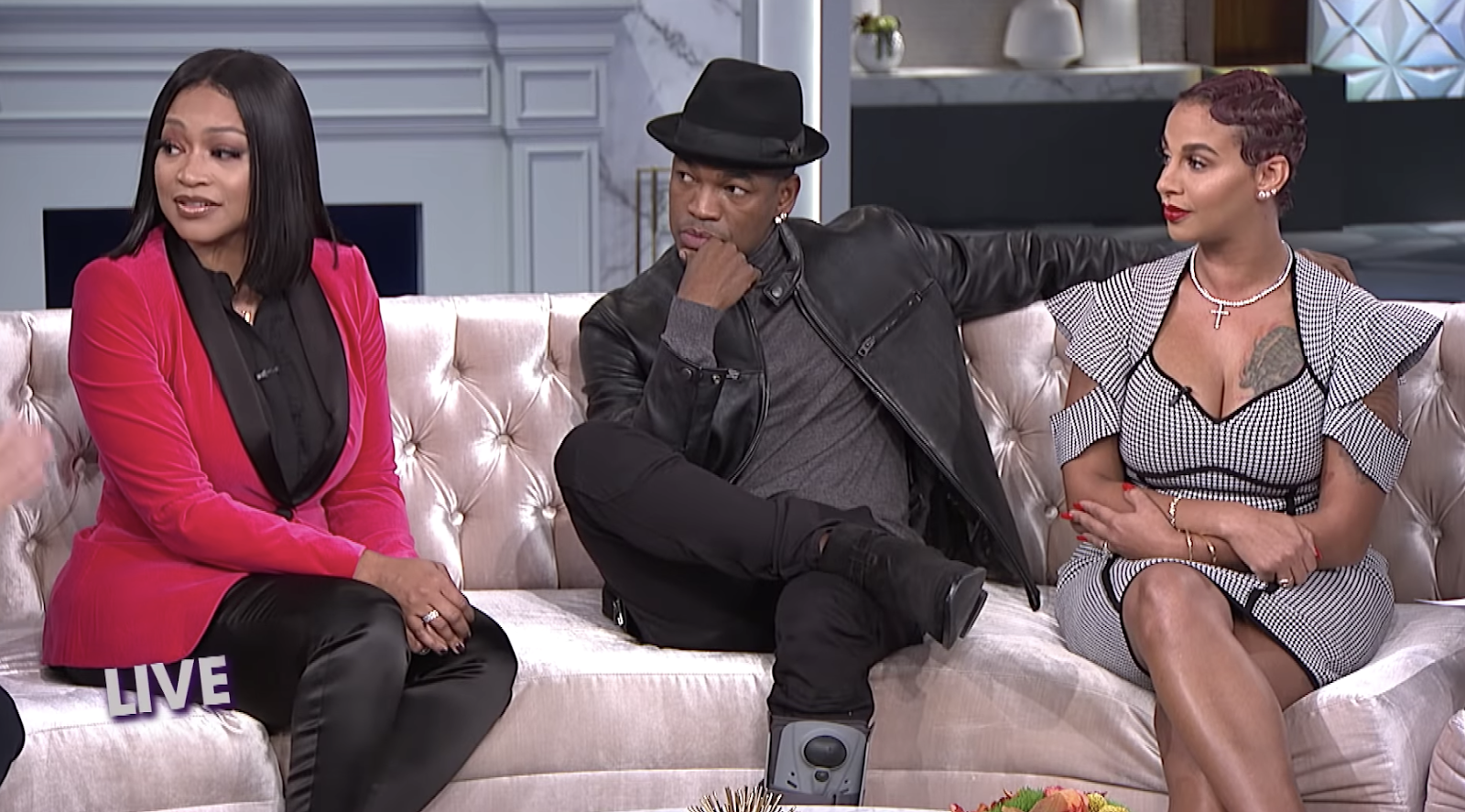 While there was initially bad blood between Crystal and Monyetta, they have since resolved their issues in the interest of their children. Monyetta said in a previous interview, "I didn't know how to maneuver in the space of a single mom. First, I was freaking out! Like okay, wait, no! Let's do counseling! Why don't you want me? What's going on? And then I had to understand that life happens and that's not going to be my story [of the victim]. So I had to lift myself up and get it together."
Monyetta later wrote a book about the beauty of blended families.