Nick Cannon baby mamas: How many kids does Nick Cannon have? Who are the mother of Nick Cannon's children? Breaking down his family life.
Nicholas Scott Cannon is an American television host, rapper, actor, and comedian. In television, Cannon began as a teenager on All That before going on to host The Nick Cannon Show, Wild 'n Out, America's Got Talent, Lip Sync Battle Shorties, and The Masked Singer.
He is reognised as one of the celebrities with many baby mamas and children as of 2022 joining the likes of Offset, Caitlyn Jenner, Mick Jagger, just to mention a few.
Actor and host Nick Cannon was a child star before he had kids of his own. The TV personality started his career as a rapper before finding that he had the charisma to perform well in a variety of settings.
In 2008, he and music superstar Mariah Carey were wed. The marriage lasted for six years.
Who are Nick Cannon's baby mamas?
1. Mariah Carey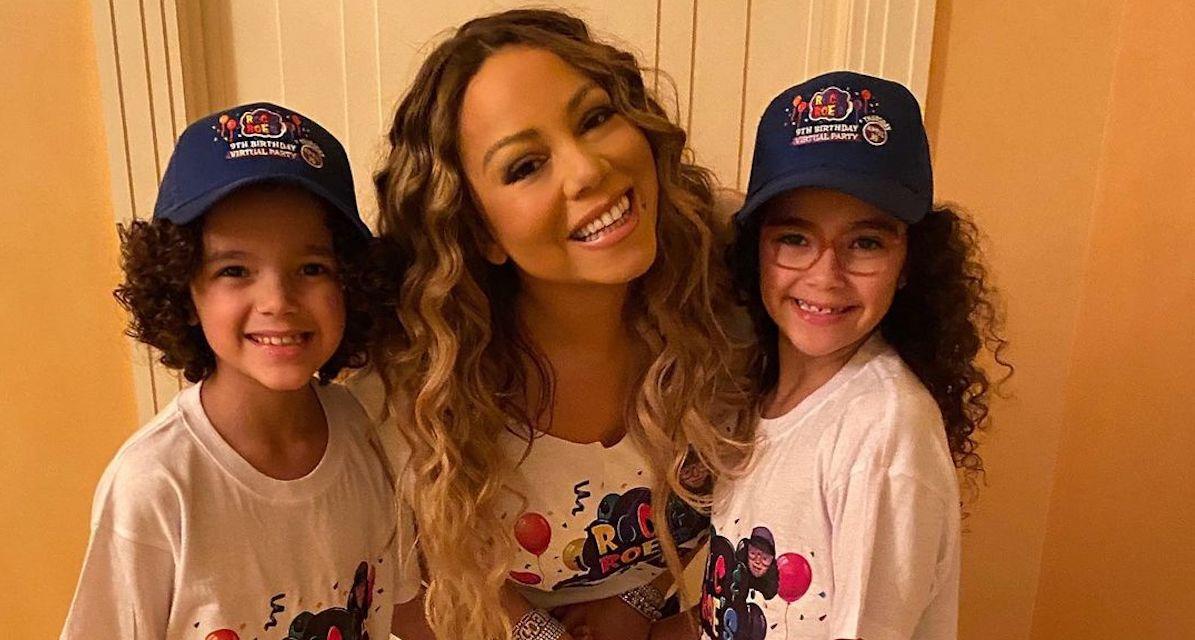 Nick's relationship with Mariah may be his most famous, but she's not his only baby mama. During his marriage to Mariah, the couple had twins together named Monroe and Moroccan Scott in 2011. Monroe is named after Marilyn Monroe, while Moroccan is named after the style of the room where Nick proposed to Mariah. Scott is Nick's middle name and his grandmother's maiden name.
The twins were born on the couple's third wedding anniversary in April 2011.
2. Britanny Bell
After his time with Mariah, Nick Cannon went on to have two kids with Brittany Bell in 2017 and 2020.
In 2017, Nick had his third child, with then-girlfriend Brittany Bell, who is a model. They named the baby Golden "Sagon" Cannon. At the time, Nick shared the news of Golden's birth on his Instagram page.
"Weeping may endure for a night, but Joy cometh in the morning!" he wrote in the photo's caption. "No matter how hard the world may hit you, God always reminds us of our purpose! Welcome to Earth Son."
Brittany then welcomed a daughter with the star in December 2020, Powerful Queen Cannon. She shared the news with fans and well-wishers on Instagram with an emotional post.
In fact, she shared that she gave birth to Powerful via water birth.
3. Abby De La Rosa
Nick and Abby De La Rosa welcomed twins in 2021 — and have another on the way.
While it's unclear when exactly Nick began dating DJ Abby De La Rosa, Abby shared a slew of photos on April 11, 2021, detailing how lucky she was to be a soon-to-be-mother of two sons. Nick appeared in some of the pics, standing alongside Abby as she held her baby bump.
"Our dearest sons — my miracle babies…Thank you for choosing me to be your Mommy," she wrote. "I know the Lord has destined me and prepared me for the gift of not one but two little angels. I pray that God gives you both the strength to walk brave and boldly in your individual truth just like your Daddy."
She continued, "That God bless you and your brother and guide you into living out your full purpose. Your Dad and I will always be here for you both; in complete unison and support. No matter what this world may throw your way, know that forgiveness is key and what is for you – is for YOU! You both are already so loved and we can't wait to meet you both."
On June 14, 2021, Abby shared a candid clip confirming the birth of her and Nick's twins.
"June 14th, 2021. Welcome to the world Zion Mixolydian Cannon & Zillion Heir Cannon," the star wrote accompanying the image of her and her two children.
Fans were quick to share their excitement for Abby's newfound motherhood, but it appears Nick was aware that even more was afoot in the near future, telling fans to "stay tuned" for even more baby-related details.
On June 3, 2022, Abby confirmed that she is pregnant via Instagram. She has not yet shared a due date or the sex of the baby.
4. Alyssa Scott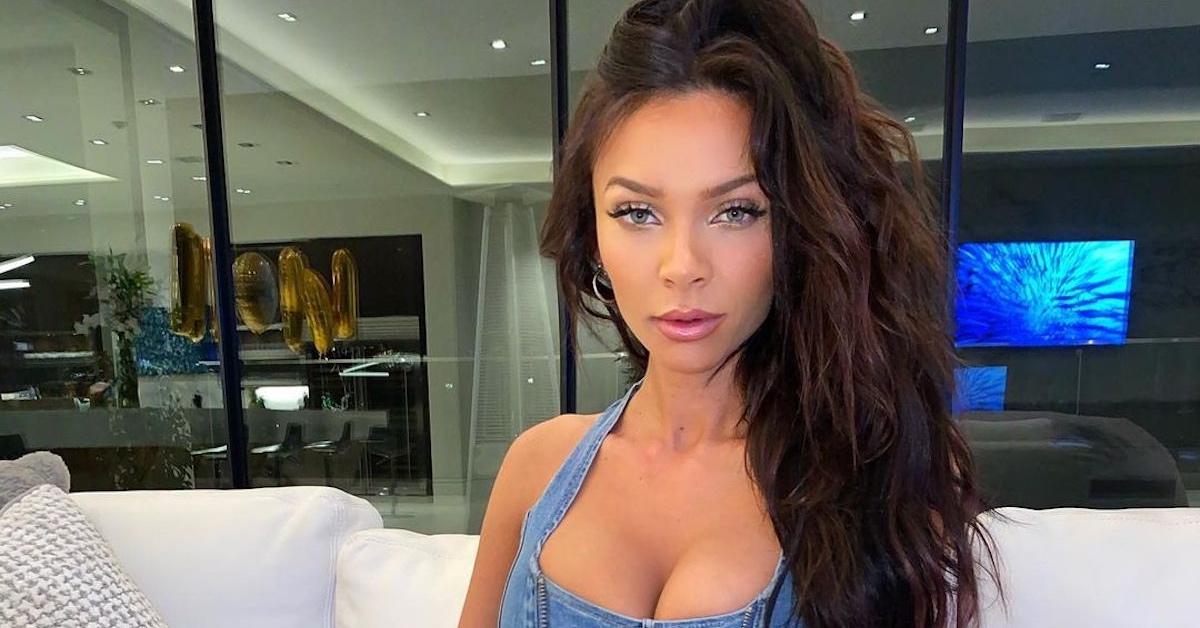 Nick welcomed his seventh child — with Alyssa Scott — in 2021, but tragically, their baby son died that same year.
Former Wild 'N Out model Alyssa Scott announced the birth of Nick's seventh child, named Zen Cannon, in July of 2021. She posted to Instagram about the happy occasion — also revealing that the child was born on June 23, 2021.
News of a seventh child for Nick was first hinted at in a May Instagram post, in which the gorgeous model posted a sideways picture of her in a mirror showing off a rather large baby bump. But what really got social media talking was her caption.
"Zen S. Cannon," she wrote.
Her short caption served as the first confirmation that she was indeed expecting a child with the Wild 'N Out creator.
The news was then further confirmed on Father's Day when Alyssa posted a sweet message followed by a picture of her and Nick.
Alyssa's post on Instagram celebrating the birth of her son Zen did not tag Nick at the time. Regardless, it was clear Alyssa was thrilled, and her caption on the post read, "I will love you for eternity," along with the baby's birth date.
Tragically, Nick shared in December 2021 that Zen had died at only 5 months of age. On his eponymous TV show, Nick revealed that Zen had been diagnosed with hydrocephalus as well as a malignant brain tumor. His death occurred after his health took a turn for the worse over Thanksgiving weekend. Nick also praised Alyssa for her strength throughout the tragic experience.
5. Bre Tiesi
Nick is reportedly welcoming his eighth child, with Bre Tiesi.
Per TMZ, Nick and real estate agent/model Bre Tiesi appeared to host a baby shower in January 2022 to reveal that they are apparently expecting a boy together.
The couple both donned shades of white and looked quite loved-up in the pictures, which were taken on a beach.
Bre and football star Johnny Manziel just recently finalized their divorce. Despite the clear photos of Bre and Nick together, neither has confirmed that they're an item.
Nick Cannon confirmed he's expecting even more babies in 2022.
On June 7, 2022, Nick teased that he was prepping for another baby boom — however, it isn't yet clear who the baby mamas are. "The stork is on the way," he said during an episode of the Lip Service podcast. "If you thought the numbers I put up in 2021 was…wait 'til 2022! Y'know, there were a lot of kids last year."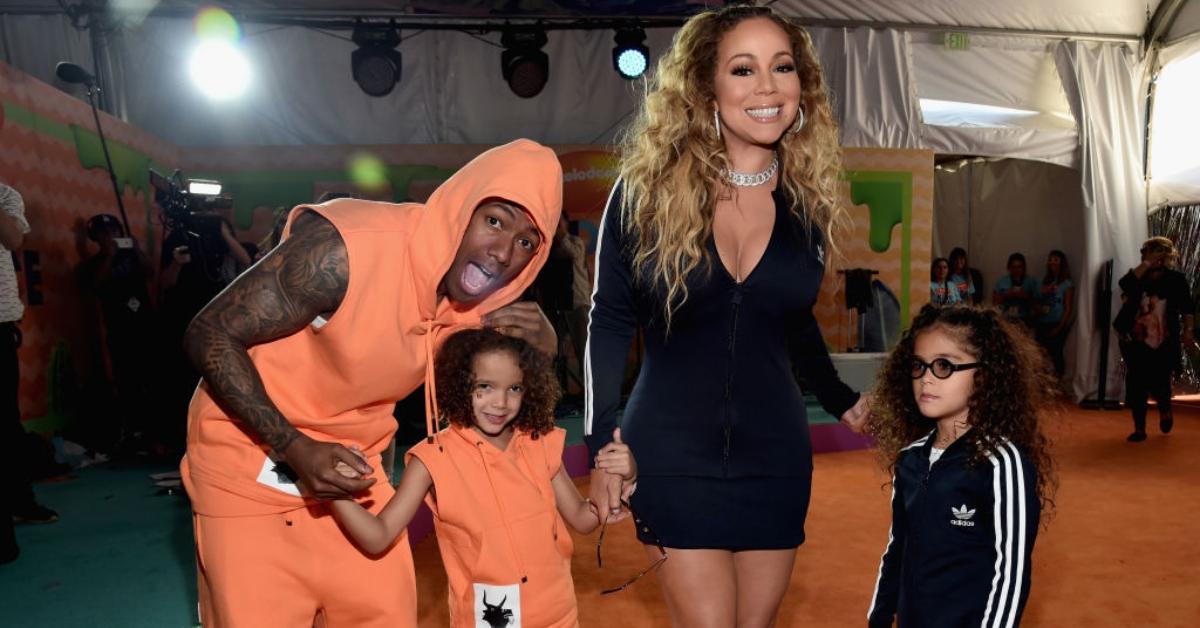 Nick Cannon loves being a dad.
Before Golden's birth some time ago, Nick said he was eager to have more kids. In an interview with ABC News in 2016, Nick said that they brought joy to his life.
"I'm not against it. I talk about that all the time. I love children. Everybody knows that" he said. "Whether it's having more of my own, or adopting, whatever, I love that process. Kids kind of bring that vibrant side [out] of me so whenever I can be a part of that process I'm with it."
In an interview with The Breakfast Club in August 2021, Nick addressed those who have criticized him over his parenting. "The idea that a man should have one woman … we should have anything … I have no ownership over this person," he said. "It's about what exchange we can create together. So I've never really subscribed to that mentality. I don't want ownership over anybody. I don't have ownership over any of the mothers," adding, "Every woman that I deal with or have dealt with, they know how I feel."