What was Olivia Newton-John's net worth at the time of her death? Read on to find out more about the financial details of the late Grease Legend.
Olivia Newton-John was born on September 26, 1948, in Cambridge, Cambridgeshire, England. Olivia grew up with her mother Irene, father Brinley, and older siblings Hugh and Rona; Rona was married to Olivia's "Grease" co-star Jeff Conaway in the early '80s. Brinley was an MI5 officer who was involved in the Enigma project during World War II, and he later served as the Headmaster of the Cambridgeshire High School for Boys.
Newton-John's maternal grandfather was Max Born, a Nobel Prize-winning physicist who fled Germany for Britain in order to escape the Nazis. When Olivia was 6 years old, the family moved to Melbourne, Australia, where her father took a job at Ormond College at the University of Melbourne. Newton-John attended Christ Church Grammar School and University High School.
Olivia Newton-John enjoyed both a successful recording career and a film career. With record sales of an estimated 120 million, Olivia is one of the best-selling artists in history. She has released more than 25 studio albums and is known for singles like "Physical," "I Honestly Love You," and "Have You Never Been Mellow."
Newton-John's most notable film role is Sandy Olsson in the 1978 musical "Grease," and she has also appeared in the films "Xanadu" (1979), "Sordid Lives" (2000), and "The Very Excellent Mr. Dundee" (2020) and the television shows "Sordid Lives: The Series" (2008) and "Glee" (2010).
Olivia produced the 2001 television film "The Wilde Girls" and the 2009 documentary "Big River Man," and she has published the books "Livwise Cookbook: Easy, Well-Balanced, and Delicious Recipes for a Healthy, Happy Life" (2011) and "Don't Stop Believin'" (2018). Newton-John was made an Officer of the Order of the British Empire (OBE) in 1979 and a Dame Commander of the Order of the British Empire (DBE) in 2020.
Olivia Newton-John's Profile Summary
Net Worth: $60 million
Date of Birth: September 26, 1948
Age: 73 years old
Gender: Female
Height: 5 feet 6 inches (1.68 m)
Profession: Singer, Actor, Entrepreneur, Songwriter, Film Producer
Nationality: Australian
Olivia had a successful career and accumulated an impressive net worth, so, what was her net worth at the time of her death?
What was Olivia Newton-John's Net Worth?
Dame Olivia Newton-John AC DBE was a British actress, singer, author, and producer who had a net worth of $60 million at the time of her death, according to Celebrity Net Worth.
In 2005 Olivia sold an absolutely stunning oceanfront Malibu home for an undisclosed amount to auto financing billionaire Don Hankey. Today this home could be worth $80+ million.
In 2015, Olivia spent $4.69 million to acquire a 12-acre horse ranch in Santa Inez, California. She listed the home for sale in May 2019 for $5.4 million. That month Newton-John also listed her country estate in Australia for $5.5 million. She bought the Australian property, which covers 187 acres, in the early 1980s. She also owns several properties in Florida.
Olivia Newton-John was diagnosed with breast cancer before her death.
Olivia Newton-John died on August 8, 2022, at the age of 73. She had been battling cancer on and off for many years.
Originally diagnosed with the disease in 1992, the iconic star revealed in 2017 that she was once again faced with a tough fight as her cancer returned and spread to her back.
Most recently, there was a rumor circulating that Olivia's organs were "shutting down" and she was "clinging to life." However, the star's niece, Tottie Goldsmith, told Channel Seven, "You can rest assured she is going nowhere and in really good health. A sick rumor."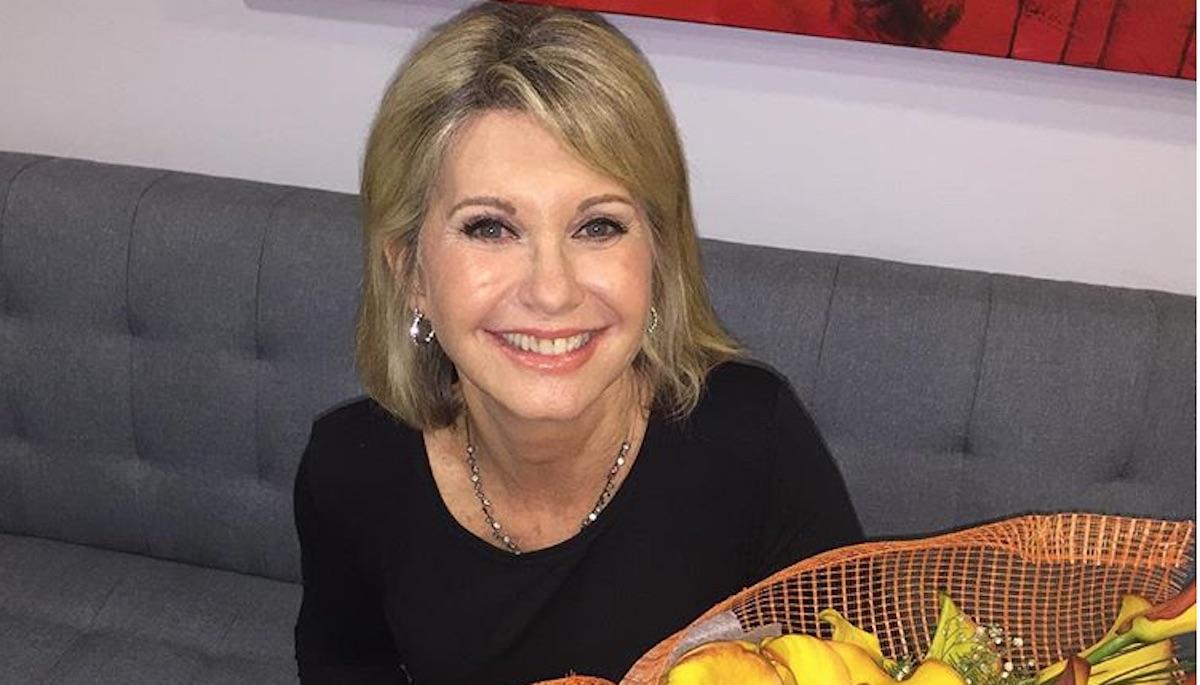 Olivia continued to fight her Stage 4 breast cancer diagnosis with a more holistic approach. According to her daughter, the singer uses a mixtures of herbs and cannabis to treat her symptoms. "My mom and best friend is going to be fine! She will be using medicine that I often talk about. CBD oil and other natural healing remedies plus modern medicine to beat this," Chloe reportedly said. "Cancer is the disease of our generation and it is part of my and my mother's quest to beat this insidious monster."
Despite the diagnosis, Olivia remained positive. "I'm not going to be one of those statistics. I'm going to be fine," she told Today in 2017. "I think that you can live with cancer like you can live with other things, if you take care of yourself. … It taught me I'm stronger than I thought I was. I think most people that go through cancer find that out about themselves."
Olivia was married to Matt Lattanzi, he recalled meeting Olivia for the first time.
"We were friends before anything," Matt said in a 1985 interview. "We worked together for three months and became really good friends before we even went out." Olivia went on to reveal that Matt was the one who encouraged her to record her hit single, "Physical."
The two married in 1984 and had one daughter together, Chloe, in 1986. They were married for 11 years, but in the 1990s, their relationship fell apart and ended in divorce.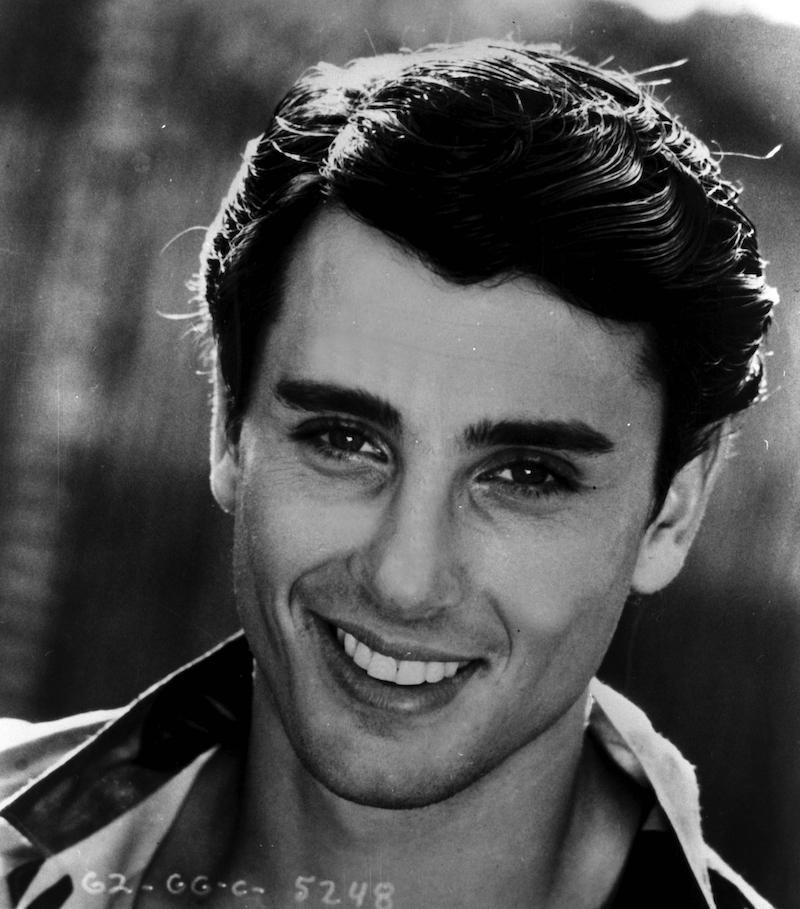 Was Olivia Newton-John married when she died?
After her divorce from Matt in the mid-90s, Olivia didn't remarry until over a decade later when she tied the knot with businessman John Easterling in 2008.
"I dated a little bit, but I wasn't expecting to fall in love with him, and then bam!" she said in a 2016 People interview. "He's incredibly smart and compassionate. He says yes to everything, he says yes to life."
She also expressed the notion that when it comes to love, age does not matter. "I'm very lucky I have a wonderful, beautiful husband who is just so loving and fantastic. I always tell my friends you're never too old to find love. I found the love of my life at 59 going on 60! I'm grateful," she added.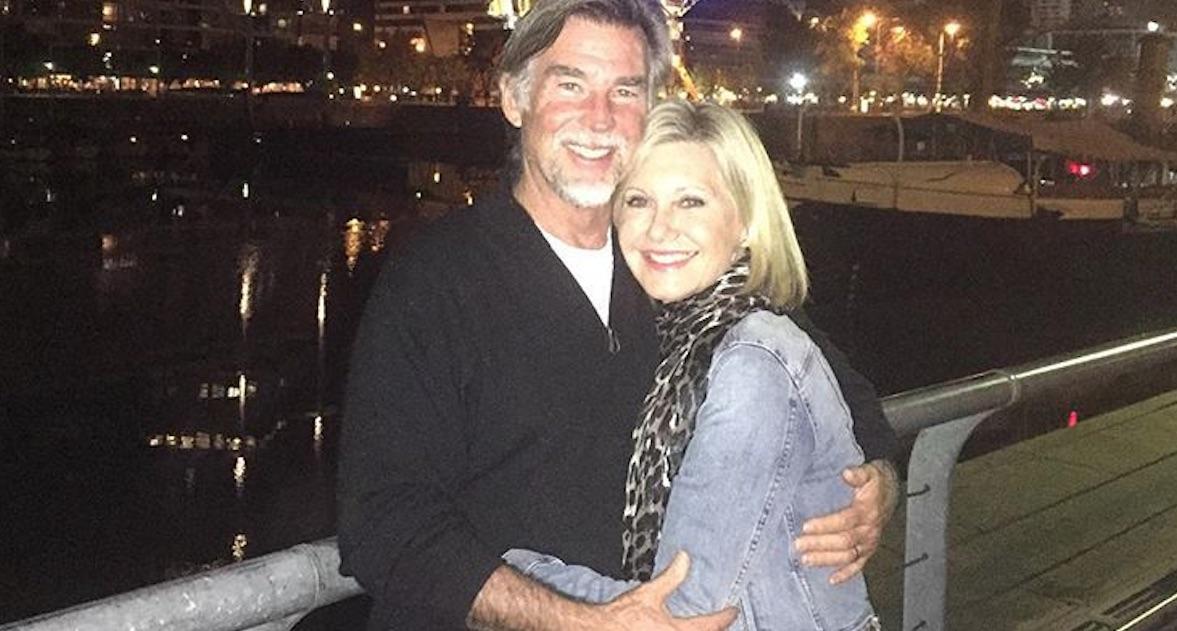 Olivia was close with her daughter, Chloe.
Chloe has struggled with addiction and eating disorders and credits her mom for helping her get better.
"Fame totally messes you up," she said. "I don't blame my mother for my problems, but I would never want to be famous or raise a child of my own around the cult of celebrity. It ruins lives. If there's one thing I've learned, it is that you can't be fragile in this business, or else you end up like Lindsay Lohan," she told The Daily Mail. "I feel empathy for other girls like Lindsay Lohan and Nicole Richie — who have had to publicly battle their addictions with drugs and alcohol in the spotlight," she told the Daily Mail. "But, thankfully, like them, I'm finally addressing my issues and getting help."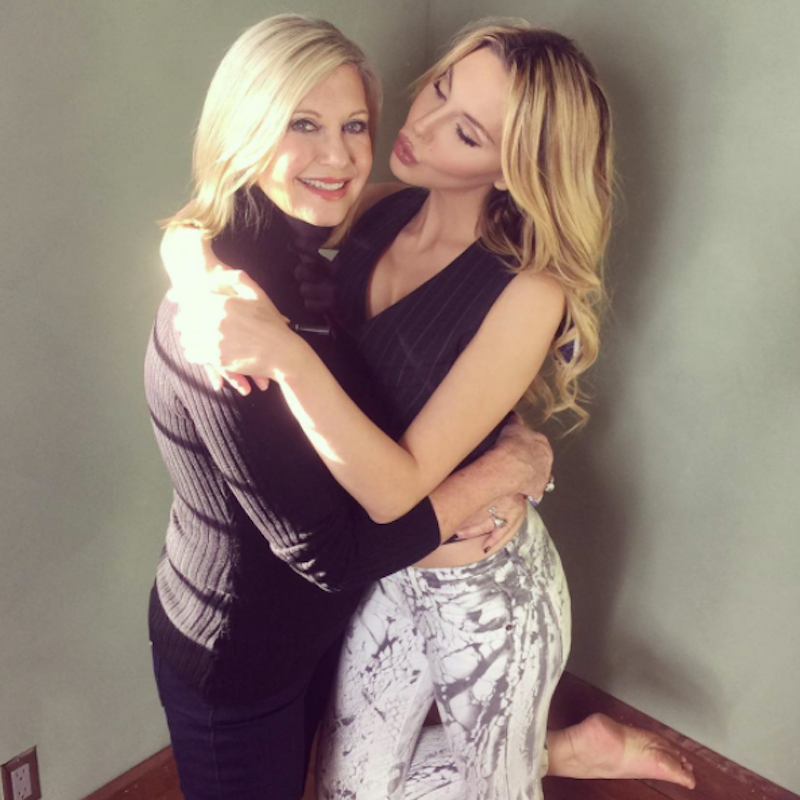 The icon died on August 8, 2022, peacefully and surrounded by family and friends, according to her husband.