Paul Rudd and Julie Yaeger have been married since 2003. Their kids are taking the Internet by storm.
Fans are likely most familiar with actor Paul Rudd from his role as Scott Lang, aka "Ant-Man," in the Marvel Cinematic Universe.
Scott is lovable and comedic, but what really makes him stand out is that he is actually married and has been for a while! What fans might not know about Paul Rudd is that he's also a father in real life!
While Paul Rudd might not overly share much about his wife, he's been opened to doing interviews about his past roles and upcoming roles, he's been notoriously private about his personal life and marriage.
Here's everything you should know about Paul's wife, their marriage, and if they have any kids together.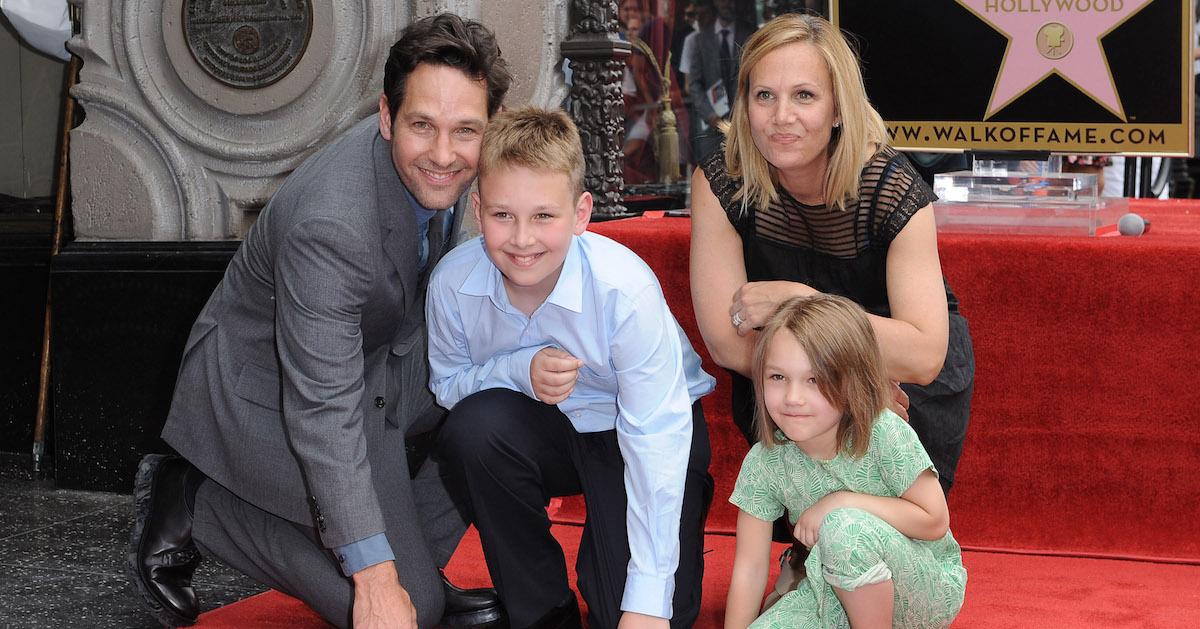 Who is Paul Rudd married to?
The love story between Paul and his wife, Julie Yaeger Rudd, is incredible. They crossed paths for the first time in 1995 when he needed an urgent favor. A series of unfortunate events (including getting mugged at gunpoint and getting into a car crash) pushed Paul nearly to his breaking point as he was about to land his leading role in the movie Clueless alongside Alicia Silverstone. According to Heavy, this is how their love story all began.
Julie was the young woman working at his publicist's office at the time, and she offered the favor of dropping his bags off at a good friend's apartment so that he could get to his Clueless audition in time. She totally saved the day for him, which is most likely why he invited her out on a lunch date. The rest has been history! They dated for a total of eight years before making it official with a wedding in 2003. They've been together for decades totally making it work.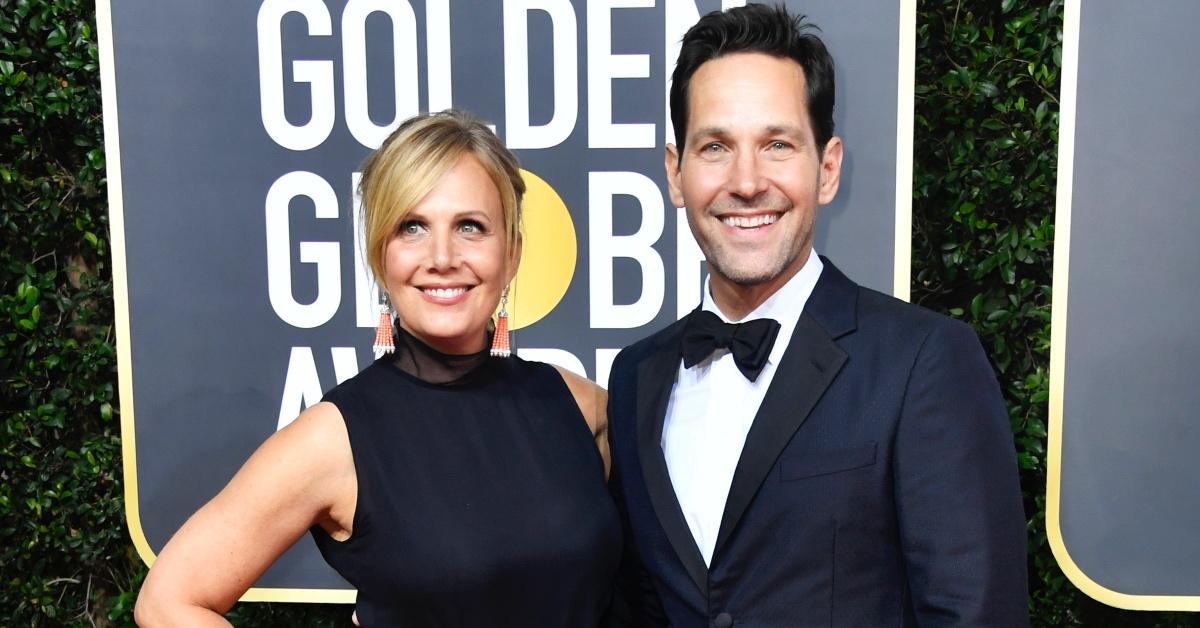 Paul Rudd fans noticed the actor's two kids are very similar to him.
Paul Rudd has been married to producer and screenwriter Julie Yaeger since 2003. The duo's sweet meet-cute in a publicist's office shortly after Paul skyrocketed to fame in Clueless became kismet, and in 2006, their son Jack was born. In 2010, their daughter Darby was born.
At the February 2023 Ant-Man and the Wasp: Quantumania premiere in Los Angeles, Paul told People magazine that his children didn't really care that their dad was best known for playing a superhero. "I think I'm Dad more than I'm Ant-Man or in the MCU. Yeah. They don't care, nor should they," he said.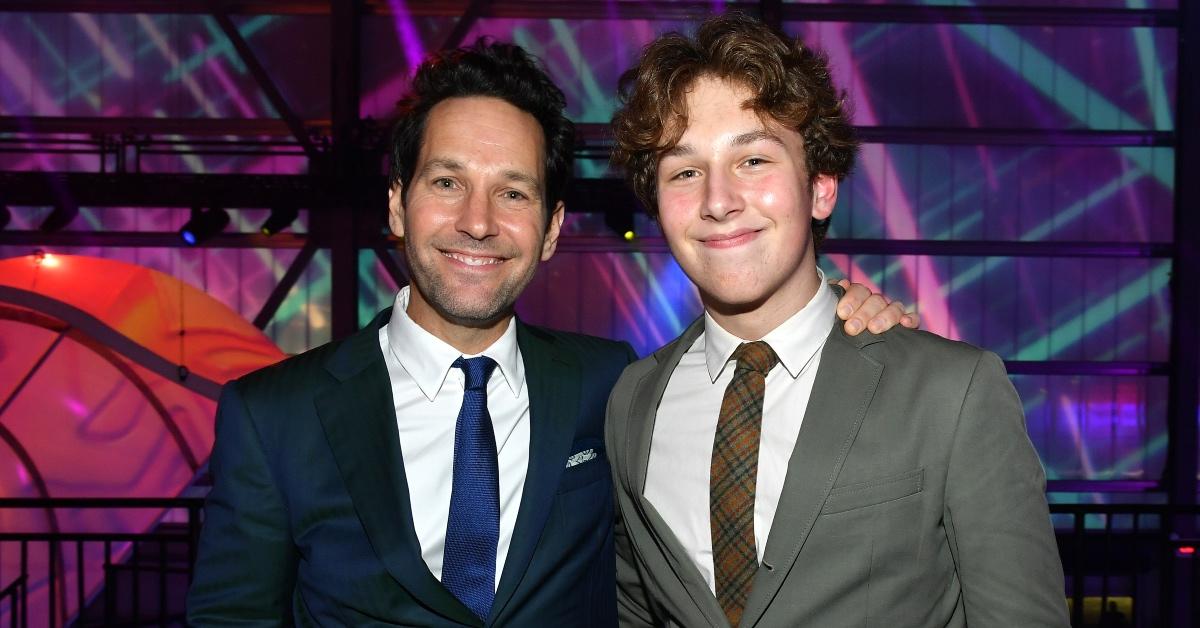 Paul Rudd's eldest child, Jack, has been dubbed a "mini Paul."
Paul admitted to Sunday Today with Willie Geist that when his son Jack was a toddler, Jack presumed that Paul worked at a movie theater after an outing with friends.
"We were all going, and there was a movie poster that I was on that was in the lobby," the I Love You, Man star recalled. "So they all just thought that I worked at the movie theater, which I thought was very cute."
Then, Paul and his family were in attendance at the 2023 Super Bowl in support of the Kansas City Chiefs. Following the Chiefs' win, Paul and Jack spoke to Fox Sports. "I can't believe it," said an enthusiastic Paul. "It was such a great game. Wow, it all just feels so overwhelming. Incredible."
Jack, however, turned heads for his near-identical voice to his father's. He said, "I just wanted to thank Patrick Mahomes for existing, for putting in all the work, so we can all just enjoy his greatness every week. I'm so lucky that I'm alive to watch this. I can't believe he's a real person, I don't know how to explain it."
Paul Rudd's daughter Darby is a fan of 'Friends.'
Before Paul starred as Ant-Man, he played Mike Hannigan on Friends in the early 2000s. In 2021, Paul told People magazine that his preteen was enjoying watching Friends for the first time. However, he noted, her favorite character wasn't Mike! "I hadn't really revisited many of those episodes. But now that she's watching it, it's like, 'Oh, I remember this,' and I tell her some story about it," says the actor.
He added, "I'm far enough away from some things now that I can allow myself to be a little nostalgic about it. But then she'll just be like, 'Well, you're not Joey.'"
It sounds like Paul's family life is as perfect in real life as it is onscreen! Ant-Man and the Wasp: Quantumania hits theaters on Feb. 17, 2023.