Which Kardashian-Jenner has the highest net worth? Are any of the Kardashians billionaires? All of their net worths are listed here.
Being America's most famous family comes with its perks. Every brand, company, business, you name it, is probably going to be interested in working with you in some capacity. This means that you'll be able to secure some pretty big paydays even though you technically don't have a talent aside from being famous and earning money which, in turn, makes you even more famous and earns you more money.
So which of the Kardashians have got this fame game down pat and are officially billionaires?
Which Kardashians are billionaires? Kim sits on top.
When you're talking about hundreds of millions of dollars, it's kind of nuts to sit around and argue the semantics of nomenclature as it pertains to wealth. Kim Kardashian has been able to leverage the notoriety she received after her Ray J sex tape "leaked" to help launch her own reality TV series a staggering slew of successful business ventures.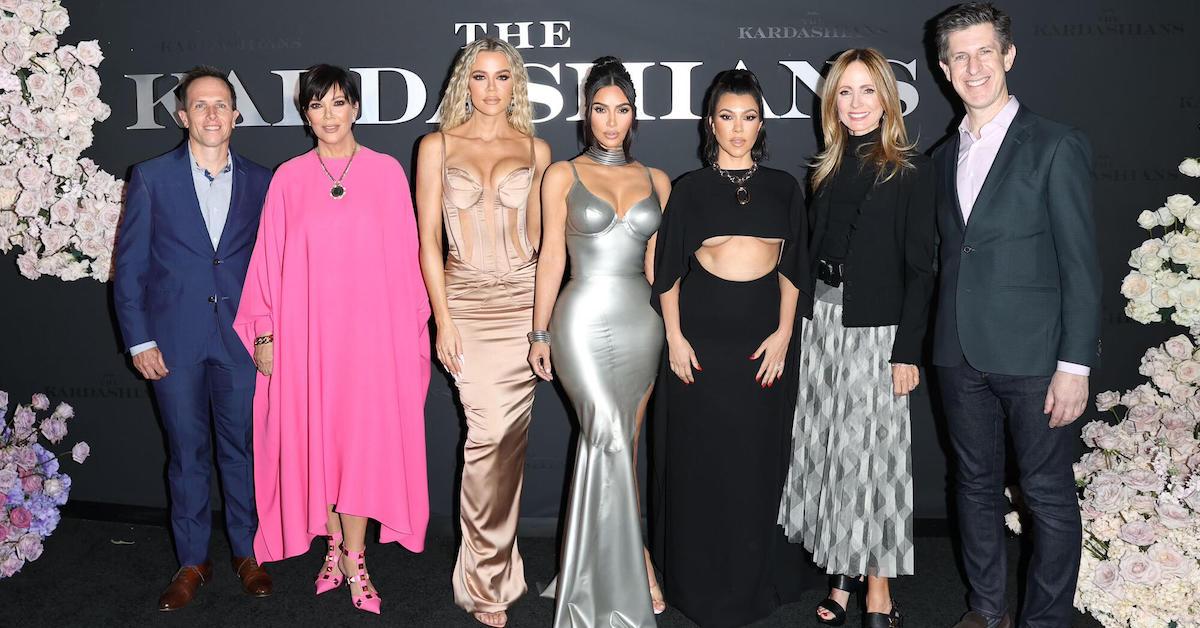 According to Forbes, Kim Kardashian has an estimated net worth of $1.8 billion. Kim has spoken about her sex tape launchpad into fame and fortune after she was asked if she thinks Keeping Up With the Kardashians would've been as successful without the controversy surrounding the tape going viral.
"Looking back, probably not. Luckily I think that so many years have gone on and so many things have happened positively that it really erases that." Forbes has estimated Kim's stake in her KKW Beauty company is worth $500 million, and her SKIMS shapewear holdings amount to $900 million.
Then there are the tons of different endorsements she's paid to participate in, along with her previous KUWTK earnings, and now The Kardashians earnings per episode.
Kim's divorce from Kanye West may affect her net worth's bottom line, as the two have shared assets and vested business interests: Kanye put his own money in SKIMS and Kim was gifted shares of Yeezy from her husband, who had a $3.2 billion net worth but later lost most of his partnership with some brand and is now worth $500 million.
Kylie Jenner's net worth is $750 million.
It was previously inaccurately reported that Kylie Jenner's net worth was $1 billion. However, further valuations put it between $700 million and $900 million after the COVID-19 pandemic for the young reality TV personality/cosmetics mogul/influencer. Now, Celebrity Net Worth pegs Kylie Jenner's net worth at $750 million.
Kris Jenner, who helps to manage her children's careers, is sitting on a $170 million net worth. She was an executive producer of KUWTK and gets a cut of her kids' endorsements/salaries, along with any deal she helps to negotiate for them.
Meanwhile, Caitlyn Jenner has an estimated net worth of $100 million from her various Olympics exploits and the endorsement deals that arose from that. Caitlyn also commands a premium booking fee for speaking engagements, and she was paid for her two docuseries, I Am Cait, and Untold: Caitlyn Jenner, along with appearances on I'm a Celebrity … Get Me Out of Here!, and KUWTK. She also receives some revenue from her YouTube channel, as it has 116,000 subscribers.
Khloé has a $60 million net worth from her appearances on KUWTK, along with her variety of endorsement deals and executive producer roles. She was EP for the E! reality TV show that helped make her and her family famous, and she carried the same title for Revenge Body with Khloé Kardashian and Twisted Sisters.
Kendall has earned herself $45 million for her various modeling gigs and appearances on KUWTK. She's also launched her own teeth whitening brand, Moon, and the 818 Tequila brand. She has her own perfume with KKW Beauty, and a Kendall line for her sister Kylie's cosmetics.
Kourtney Kardashian's believed to have a net worth of $65 million, with a ton of her money coming from KUWTK and online endorsements.
Kourtney's healthy lifestyle venture, Poosh, arose from people asking her how she's able to lead such a fast-paced lifestyle while spending time with her family: "People are constantly asking me how I do it all, from being a single mom to working full-time to still maintaining a social life. I get endless questions about food, kids, beauty, and fashion, so I decided to create Poosh, a curated experience and a destination for modern living."
Rob Kardashian has a $10 million net worth, which he's earned from previous appearances on KUWTK. He also has his own clothing brand, Halfway Dead, and he's collaborated with Exotic Pop Sodas.
The Kardashian Family ranked by their net worth in 2023
Kim Kardashian – US$1.8 billion.
Kylie Jenner – US$750 million.
Kris Jenner – US$170 million.
Caitlyn Jenner – US$100 million.
Kourtney Kardashian – US$65 million.
Khloé Kardashian – US$60 million.
Kendall Jenner – US$45 million.
Rob Kardashian – US$10 million.