What is Rick Lagina's net worth? 'The Curse of Oak Island' made Rick Lagina a millionaire.
Hunting for buried treasure isn't a hobby Rick and Marty Lagina, it's a lifestyle. The brothers have dedicated their lives to solving the centuries-old mystery of Oak Island, and after nine seasons on the air, they remain persistent in their pursuit.
The Curse of Oak Island first premiered in 2014. But their journey began nearly a decade earlier when the brothers purchased a 50 percent stake in the island. It's safe to say that both Marty and Rick have invested a massive amount of capital into their hunt for buried treasure.
Though it's unclear exactly how much the two have spent on the high-end equipment that's required to find said treasure, thanks to his history in the oil, wine, and wind turbine industries, Marty has more than enough money to foot the bill. But what about Rick? How did he make his money? Here's what we know about the Curse of Oak Island star's net worth.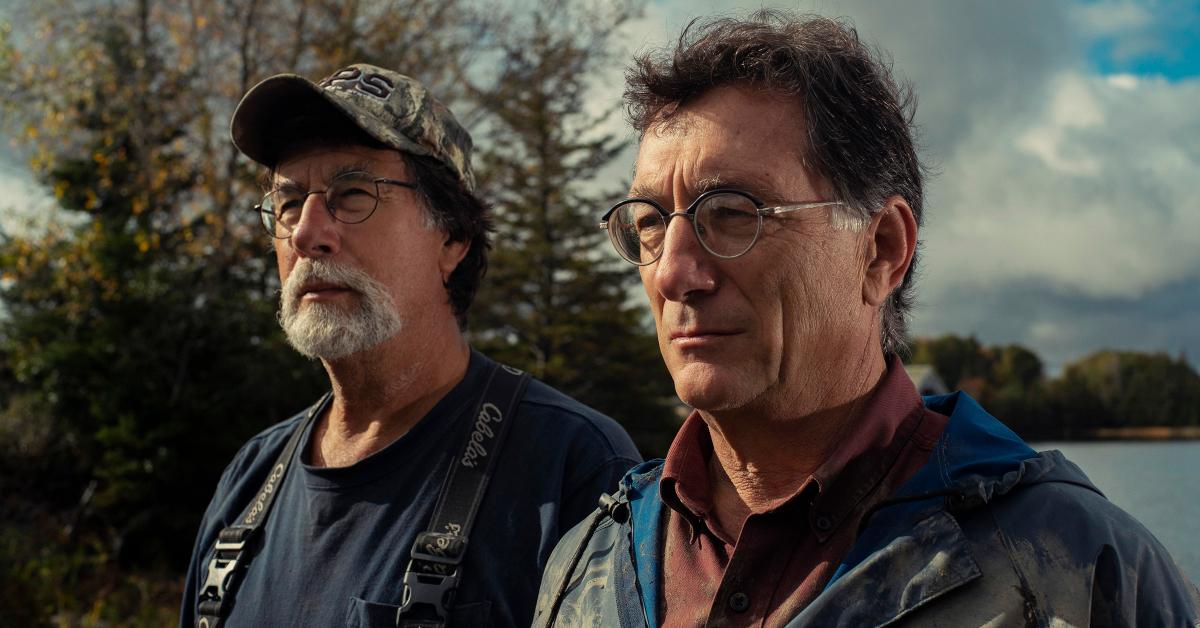 What is Rick Lagina's net worth?
Per Wealthy Gorilla, Rick is worth an estimated $10 million as of 2022. Though he's spent a substantial amount of money scouring the beaches of Oak Island, he's managed to recuperate some of that money as a member of the Curse of Oak Island cast.
Unconfirmed reports suggest that cast members make around $100,000 per episode. With an average of 20 episodes per season, that would mean that the brothers are paid about $2 million each season.
But according to Rick and Marty, they aren't in the treasure hunting business for the money. The brothers set their eyes on cracking the Curse of Oak Island when they first heard the tale from their father. His only dying wish was that his sons "do good with it."
In a 2015 interview with Channel Guide Magazine, Rick shared, "I guess that would be the end game if treasure were involved, and I believe that there will be."
RICK LAGINA Profile Summary
Rick Lagina is a reality star on History's The Curse of Oak Island, which first premiered in 2014. He and his brother, Mark Lagina, bought a 50 percent stake in Oak Island in 2006. Since then, the duo and Rick's nephew, Alex, have been on a mission to find Captain Kidd's treasure.
Profession: Reality TV star
Net worth: $10 million
Birthdate: January 25, 1952
Birthplace: Kingsford, Mich.
Father: George Jacob Lagina
Mother: Ann Lagina
Education: Kingsford High School
Who pays for the digs on 'The Curse of Oak Island'? You'd be surprised.
Rick and Marty previously revealed that they're "basically" responsible for financing their projects themselves. However, for these brothers, any money that's not spent on treasure hunting is money wasted. Rick told Channel Guide, "In every situation, it's a financial risk [or] financial reward…"
He added, "It's a judgment call. If you feel like you can't make progress, of course, then you have to either abandon or limit your activities. That's basically the parameters under which we're operating."
The Curse of Oak Island airs on Tuesdays at 9 p.m. EST on History.