Is Savannah Chrisley still dating her on-and-off boyfriend, Nic Kerdiles?
Despite all the recent legal drama surrounding Chrisley Knows Best stars Todd and Julie Chrisley, fans are still interested in another type of drama — that of Savannah Chrisley's love life.
After several years of being in an on-and-off relationship with Nic Kerdiles, who is Savannah dating now in 2022? Here's what we know
Who is Savannah Chrisley's boyfriend?
Savannah Chrisley has been dating former pro hockey player Nic Kerdiles on and off for nearly five years. Nic briefly played with the Anaheim Ducks and the Winnipeg Jets before retiring from the sport. Today, he works as a top-producing real estate agent in Nashville, Tenn.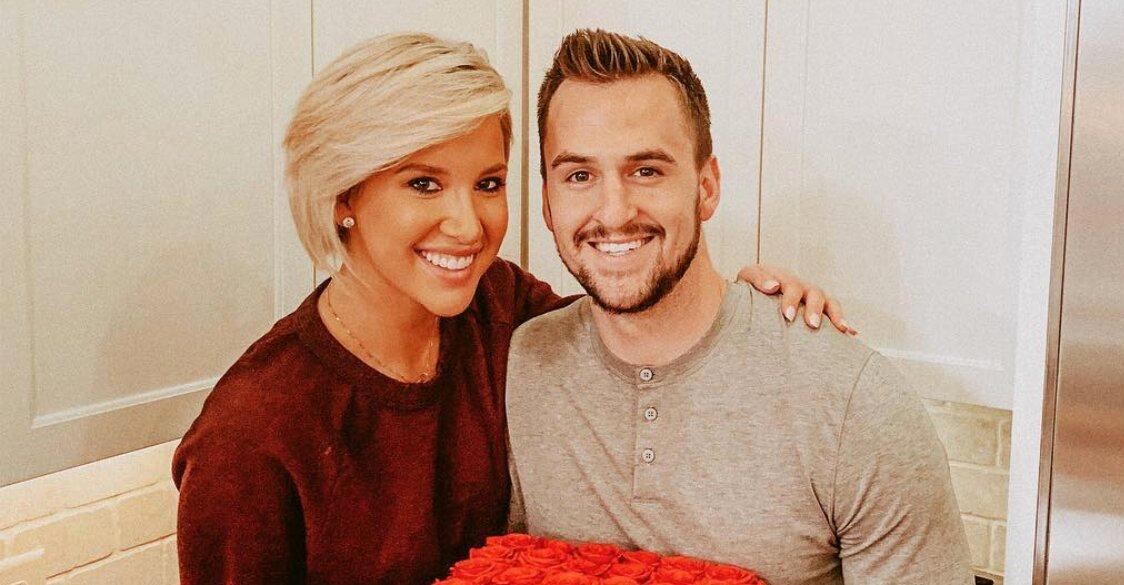 Savannah and Nic began dating in November of 2017 after she slid into his DMs. "I was scrolling through Instagram one day and then went over to the activity page and a girl I follow liked one of his pics and I was like 'Ohhhh dangggg….who's that!'" the 25-year-old previously revealed to fans. "I then proceeded to take my shot and send him a message. Thankfully he responded and then it was history lol!"
Savannah's bold move paid off initially: She and Nic got engaged in 2018!
After just more than a year of dating, Nic popped the question in front of family and friends on Christmas Eve in 2018 — and Savannah was surprised, to say the least.
"And it was just so cute, and everyone was crying," she told People magazine. "It was just such a cool moment. And the fact that both of our families were there made it even better."
At the time, Savannah and Nic made it clear that they weren't rushing to the altar anytime soon. "Just because you're engaged doesn't mean you have to get married tomorrow," Savannah said. "So, we're kind of just taking our time. We know that we want to spend the rest of our life with each other."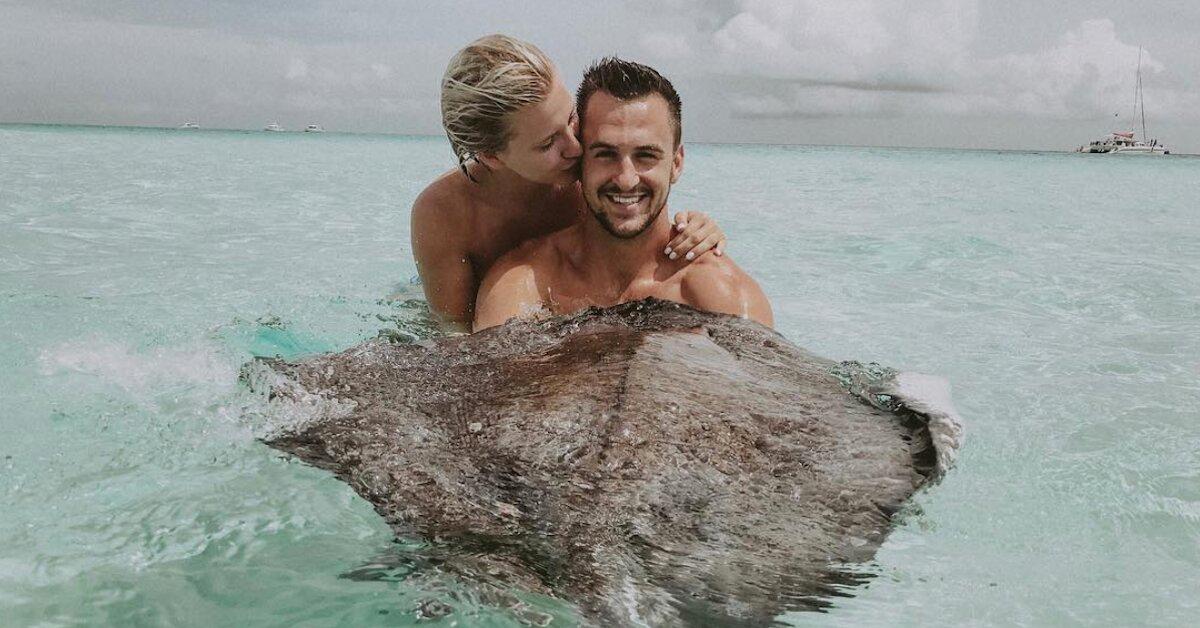 Unfortunately, that's not exactly how things panned out.
Savannah and Nic called off their engagement in September of 2020.
On September 14, 2020, Savannah announced on Instagram that she and Nic had called off their engagement. "You've all been wondering… so here it is: Oh, how I wish this smile was on my face and that infectious laugh was spewing out of my body right now… but sadly it's not. Nic and I have decided to call it quits," Savannah wrote in the caption of the image (which has since been deleted).
"There's no hatred between the two of us… and in all honesty, that makes saying goodbye even harder. We have nothing but love, respect, and admiration for one another but it's time for us to move forward individually," she continued.
Shortly after, she also addressed rumors that she might be dating her best friend and hairstylist, Chadd Bryant, writing, "Beyond thankful for a best friend like @chaddlife AND NO… WE ARE NOT DATING!"
Chadd has also previously addressed the rumors, telling speculators that he doesn't "swim in the lady pond."
Savannah and Nic reunited in 2021, may have broken up again, and gotten back together once more.
After Savannah announced her breakup with Nic, some people wondered if they might soon get back together. And it appears that's exactly what happened.
In August of 2021, Savannah confirmed to E News! that Nic was still in her life and that the couple was "trying to figure things out."
"We just decided to keep things off of social media," she revealed. "I've kind of come to a place in life where I've decided to keep my relationships to myself because I feel like I deserve a little bit of privacy when it comes to that."
However, after Savannah shared some cryptic posts about breakups in October, fans speculated that the couple had broken up yet again.
But then in February of 2022, Savannah, Nic, and Todd all appeared together in an Instagram video talking about mental health. Nic revealed that he had struggled with depression and anxiety amidst the COVID pandemic, and even threatened to take his own life.
"Mental health is real… this is our truth," Savannah captioned the video. "I'm so proud of you, Nic. Thanking God every day that he's allowed us to keep you."
Since then, Savannah has been incredibly tight-lipped about where their relationship stands. True to her word, neither of them has posted about each other on social media. However, back in April, Nic did post a photo of himself on a golf outing with Savannah's brothers, Chase and Grayson. It's safe to say that Savannah and Nic could very well still be together now.