Shaquille O'Neal and Shaunie Nelson's marriage sadly ended with infidelity: A timeline of their relationship.
Before there was Shaunie and Keion, there was Shaunie and Shaq. Yes, THE Shaq. This makes sense since we originally met Shaunie on Basketball Wives, although the pair got divorced before the world premiere of the show.
Shaunie has since gotten married to celebrity pastor Keion Henderson, who's the founder of The Lighthouse Church. The pair's nuptials, which took place in May of 2022, will be shown during VH1's three-week special, Shaunie and Keion's Destination "I Do."
But before we take a step forward, let's take a look back at the relationship between Shaunie and Shaquille O'Neal.
1996: Shaunie and Shaquille O'Neal's relationship began when they met in L.A.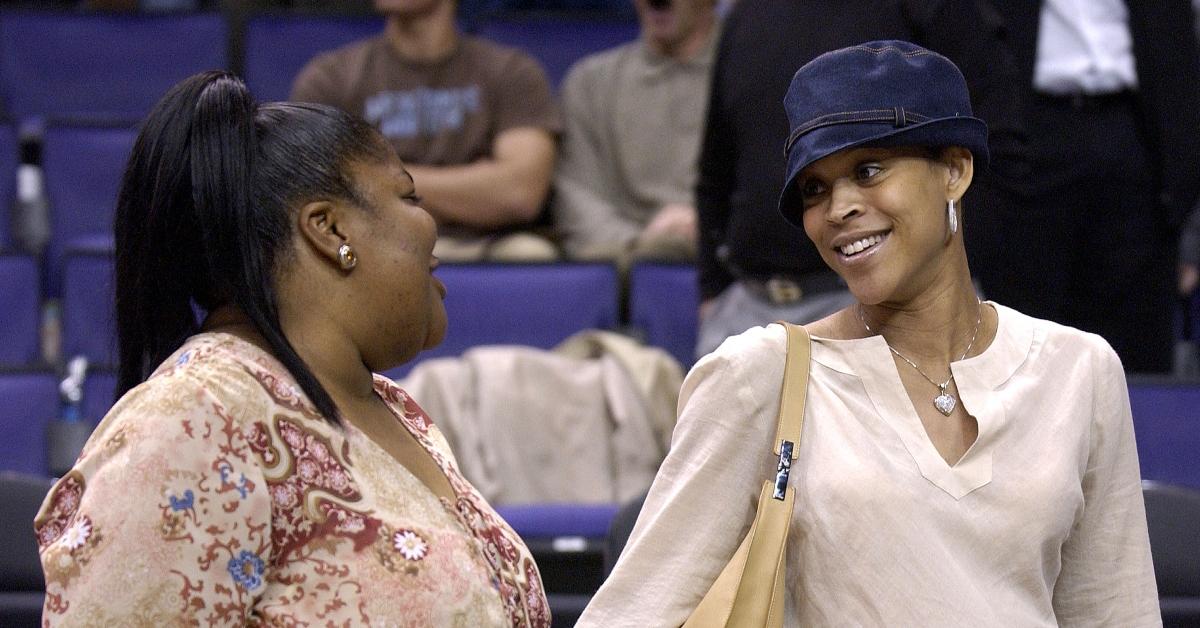 In 1996, Shaq left the Orlando Magic for the Los Angeles Lakers for a reported $120-million, seven-year contract. He met Shaunie Nelson shortly after his arrival in L.A. and the pair quickly began dating. Shaunie even revealed to Houston radio station Majic 102.1 that "Shaquille was the very first athlete that [she] dated, and [she] grew up in L.A."
Jan. 11, 2000: Shaq and Shaunie had their first child, Shareef Rashaun.
Shaq and Shaunie welcomed their first child together, a son named Shareef Rashaun, on Jan. 11, 2000. According to People, after a game against the Minnesota Timberwolves a few days later, Shaq told the media, "I don't talk about my personal life, but yes, I am a proud father."
Both Shaq and Shaunie already had children from previous relationships before giving birth to Shareef. Shaunie has a son named Myles, while Shaq has a daughter named Taahirah (born on July 19, 1996) with ex-girlfriend Arnetta Yardbourgh.
Nov 13, 2001: Shaq and Shaunie welcomed their daughter, Amirah Sanaa.
Shaq and Shaunie's second child, a daughter named Amirah Sanaa, was born on Nov. 13, 2001. The L.A. Times reported that Shaq was actually fined for missing practice during his daughter's birth, which is truly one of the most ridiculous things we have ever heard.
Dec 26, 2002: Shaquille and Shaunie got married.
After the birth of their first two children, Shaq and Shaunie tied the knot the day after Christmas in 2002. People reported that it was a very private event at the Beverly Hills Hotel, "complete with security guards and dogs blocking onlookers and press from the ballroom." The couple apparently kept the details of their wedding a secret from their guests until the last possible moment. Some of their guests didn't even know the proper attire for the event.
April 13, 2003: Shaquille and Shaunie welcomed their third child, Shaqir Rashaun.
Less than four months after their wedding, Shaq and Shaunie welcomed their third child, a son named Shaqir Rashaun. Shaqir's birth actually coincided with the NBA playoffs that year.
May 1, 2006: Shaquille and Shaunie welcomed their fourth child, Me'arah Sanaa.
A few years later, Shaq and Shaunie welcomed their fourth child on May 1, 2006. As reported by People, Shaq shared, "My wife, Shaunie, and I had another beautiful baby girl, Me'arah Sanaa… Each child that we have adds another lifetime of joy to our lives. Family is extremely important to me, so I was overcome with extreme happiness when Me'arah arrived healthy and beautiful."
Sept. 4, 2007: Shaquille filed for divorce, but the pair were able to work out their issues.
Shaq filed for divorce from Shaunie in September of 2007 due to the marriage being "irretrievably broken." However, the pair were able to work out their problems and called off the divorce in August of the following year.
Nov. 10, 2009: Despite reconciling, Shaunie filed for separation before officially getting divorced in 2010.
At the time, the divorce filing listed "irreconcilable differences," but since then Shaq has admitted to not being the best husband and to cheating on Shaunie.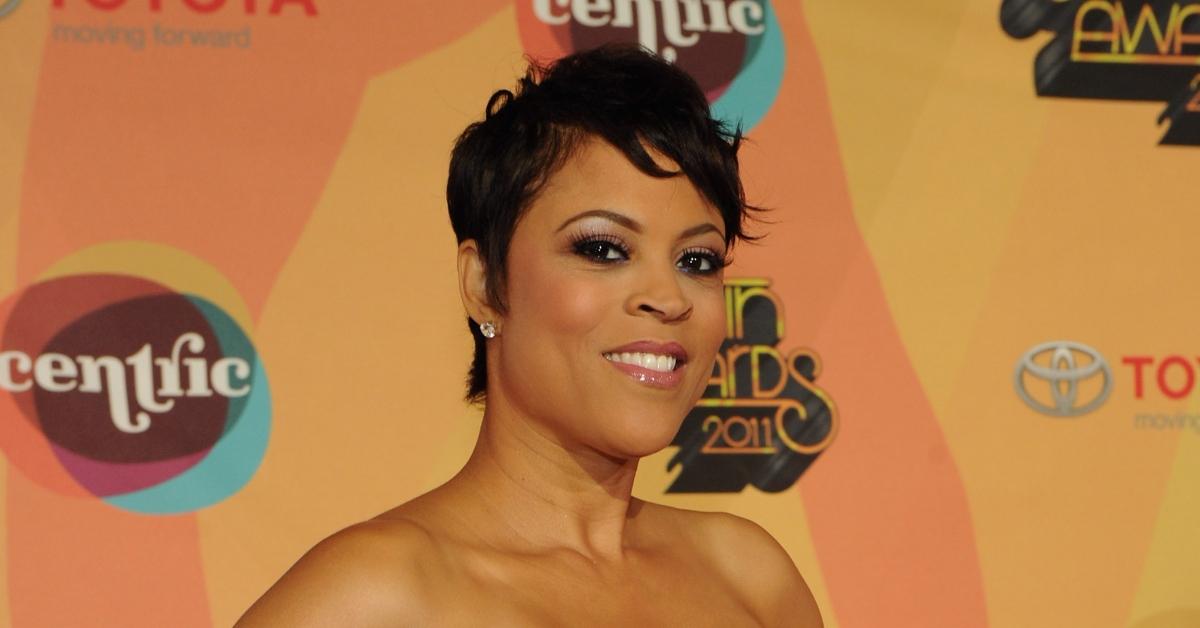 Shaq even recently opened up about their divorce to The Pivot podcast.
"She was awesome. She really was. It was all me," he said. "I wasn't protecting her and protecting those vows … She did exactly what she was supposed to do and gave me beautiful kids, take care of the house, take care of the corporate stuff. It was just all me. Sometimes, when you make a lot of mistakes like that, you can't really come back from that."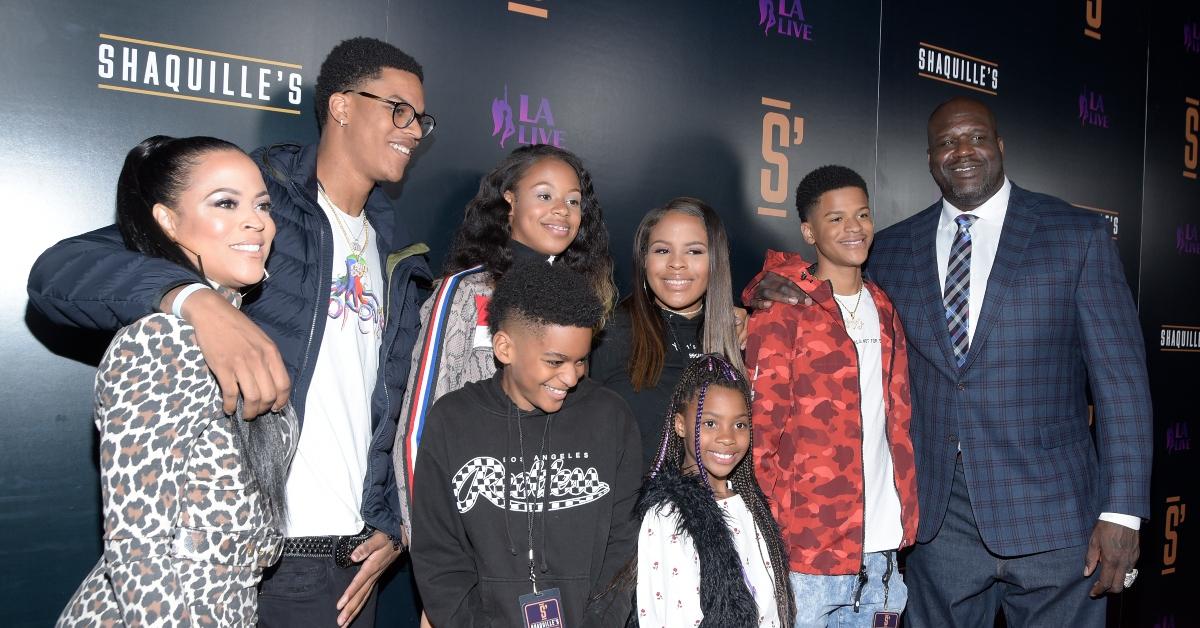 Despite their past, the pair are co-parents to four wonderful kids, still being very present in each other's lives and supporting each other. The family, along with Shaq and Shaunie's children from their previous relationships, have even walked the red carpet together in recent years.
We love to see a former couple who can still get along for the sake of their family! Here's wishing the best to the O'Neals, and for Shaunie journey ahead with her new husband, Keion.