What is Shawn Fanning's net worth? The entrepreneur and investor developed Napster, business moves made him millions.
At the age of 19, Shawn Fanning developed Napster, one of the first P2P (peer-to-peer) file-sharing platforms. Napster was very popular and soon after its preliminary beta program was released, it was used by hundreds of college students at Northeastern to trade music. Sean Parker was the co-founder of Napster. What is Shawn Fanning's net worth?
SHAWN FANNING Profile Summary
Shawn Fanning gained recognition due to the growing popularity of his peer-to-peer file-sharing platform Napster and as a result, he was featured on the cover of Time magazine.
Profession: American computer programmer, entrepreneur, and angel investor
Net worth: $70 million
Birthdate: November 22, 1980
Birthplace: Brockton, Mass.
Education: He attended Harwich High School and dropped out of Northeastern University
Father: Joe Fanning
Mother: Coleen Fanning
Napster's widespread popularity led to Fanning being featured on the cover of Time magazine. He also landed on the list of the top 100 innovators in the world under age 35 by the MIT Technology Review.
Fanning invested in many early-stage startups.
Napster was shut down in 2001 as a free P2P site as concerns rose around the illegal sharing of copyrighted material. This followed a paid subscription version of the site, which was purchased by Rhapsody in 2011. After the success of his first venture, Fanning joined and invested in many early-stage technology start-up companies.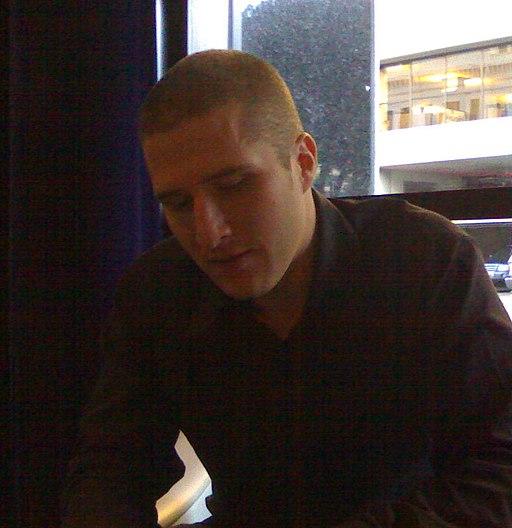 Fanning experienced hits and misses with new ventures.
Fanning opened a new company Snocap, along with two other people, in 2003. However, the venture wasn't very successful. It aspired to be a legitimate marketplace for digital media but customer support issues and technical issues marred its chances from the very beginning. This led to its ultimate sale in 2008.
Fanning didn't wait for Snocap's sale to focus on his new venture. He already started working on his next venture, Rupture. He developed Rupture in 2006 and announced seed funding for the firm in 2007. It was designed as a social networking tool to handle the task of publishing gamers' individual profiles in a communal space and facilitating communication between them. The venture was later acquired by Electronic Arts for $15 million.
Fanning and his Rupture team were fired from Electronic Arts in 2009 and he went on to start a new company called Path.com. In 2010, David Morin left Facebook to join Fanning and become the Path CEO.
In 2013, Fanning started the company Helium Systems. It started out as a regular company and pivoted into the crypto space in 2019.
Shawn Fanning has a solid net worth.
According to CelebrityNetWorth, Fanning's net worth is $70 million. He has amassed his wealth from many sources of income such as investments, business, and salary. Apart from his business ventures, he has stakes in various companies. He also provided seed capital to Uber in 2010.
Fanning has also featured in a number of films and media. He did a cameo appearance in The Italian Job. He appeared in a 2008 Volkswagen commercial. Fanning and Napster were also the subjects of the 2013 documentary Downloaded.