What is Shia LaBeouf's net worth? FKA Twigs sued Shia, accusing him of sexual battery, assault, and infliction of emotional distress.
Shia LaBeouf first skyrocketed to fame in the early 2000s as Louis Stevens in Even Stevens. He has since appeared in a range of movies and TV shows, including Constantine, Bobby, and Disturbia. He also works as a director, producer, writer, and performance artist.
SHIA LABEOUF Profile Summary
Profession: Actor, Performance artist, Filmmaker
Net worth: $25 million
Birthdate: June 11, 1986
Birthplace: Los Angeles, Calif.
Birth name: Shia Saide LaBeouf
Father: Jeffrey Craig LaBeouf
Mother: Shayna Saide
Marriages: Mia Goth (2016–2018)
Education: 32nd Street Visual and Performing Arts Magnet, Alexander Hamilton High School, Los Angeles Pierce College
The star of The Tax Collector, Nymphomaniac: Vol. I and II, and Transformers is about to become a father.
Shia LaBeouf and his ex-wife and fiancée, Mia Goth, are pregnant. The stars first started dating in 2012, after meeting on the set of Nymphomaniac: Vol. II. They got married on Oct. 10, 2016, in Las Vegas. They broke up in 2018, only to rekindle old flames in 2020.
What is Shia LaBeouf's net worth?
Known for his problematic dating history and controversial publicity stunts — remember that time he punched a fan for the sake of art? — Shia cemented himself as an A-lister thanks to his unusual approach. What's his net worth?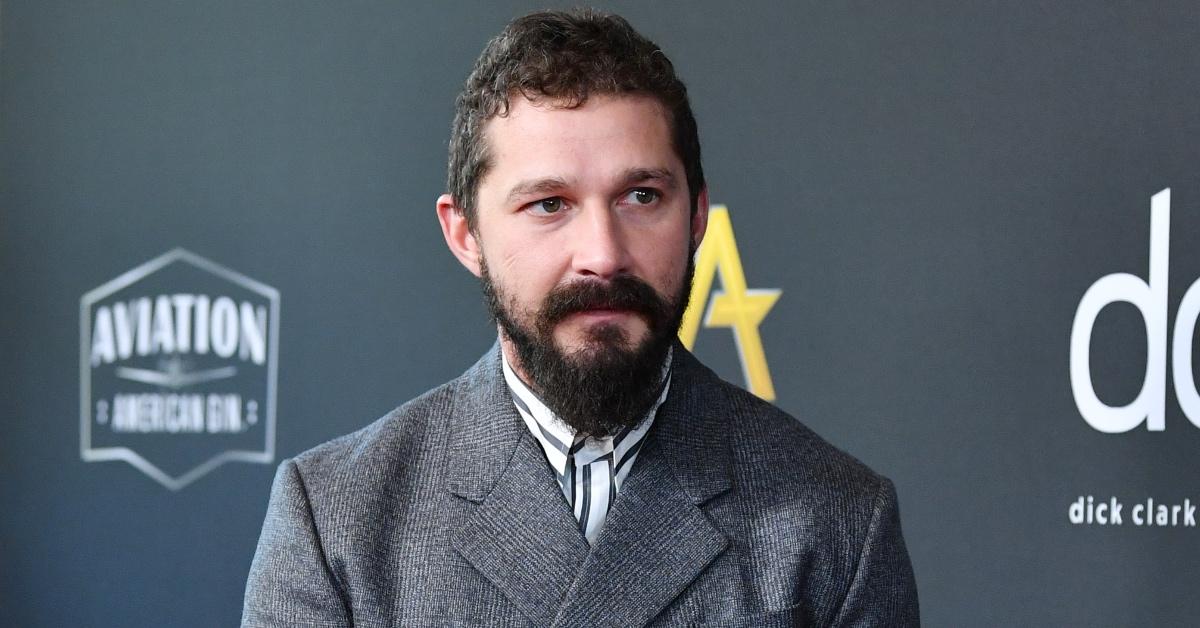 A former Disney star, he appeared in box office hits like I, Robot and the Transformers and arthouse movies like The Necessary Death of Charlie Countryman and American Honey. Several sources report that Shia LaBeouf's net worth sits at around $25 million.
Shia LaBeouf dated several A-listers before Mia Goth. What's his dating history like?
Shia claimed in a 2009 interview with Playboy that he and Rihanna went on one date, per MTV. Over the years, he dated Carey Mulligan, Megan Fox, and a stylist named Karolyn Pho. He also claimed that he "philandered around" with Isabel Lucas during the filming of Transformers: Revenge of the Fallen.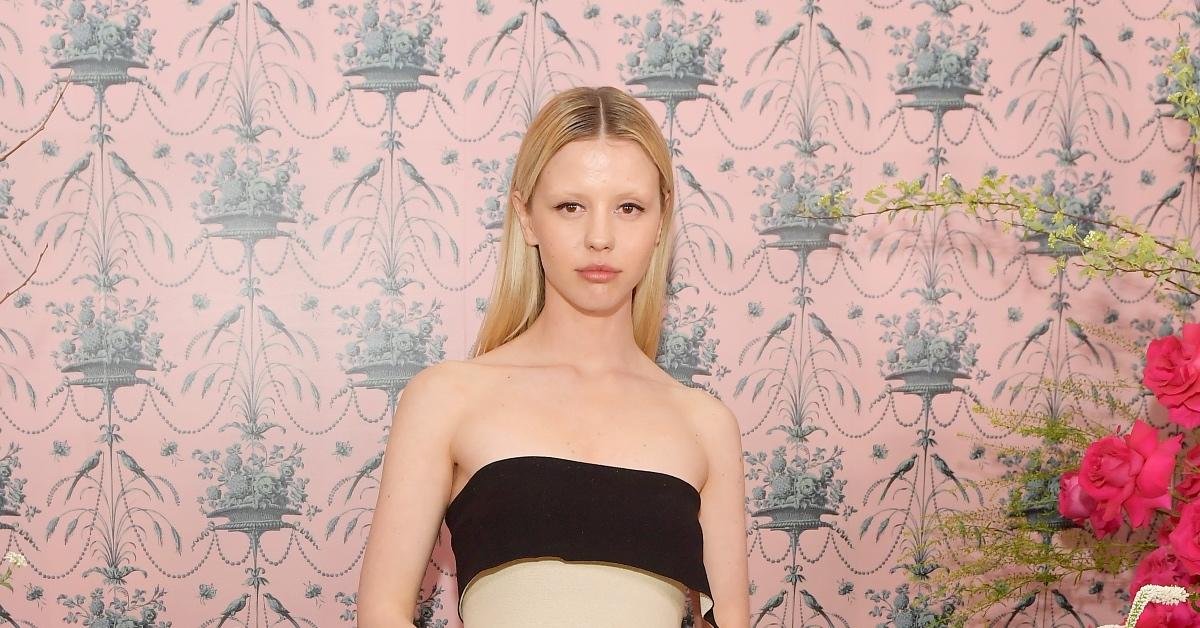 He also grabbed sushi with Hilary Duff in 2002, which didn't go too well. "[It was] probably the worst date either of us [has] ever had," he told Details in 2011, per Refinery29. Shia and Mia started dating almost a decade ago, hitting the pause button — and opting for divorce — in 2018. Shia dated FKA twigs (aka Tahliah Debrett Barnett) while he and Mia were broken up.
Shia LaBeouf faced abuse allegations in the past, with ex-girlfriend FKA twigs alleging he gave her an STD.
Shia and FKA twigs started dating in 2018, and they broke up in May 2019, citing busy work schedules. FKA twigs hit Shia with a lawsuit after the breakup, accusing him of sexual battery, assault, and inflicting emotional distress.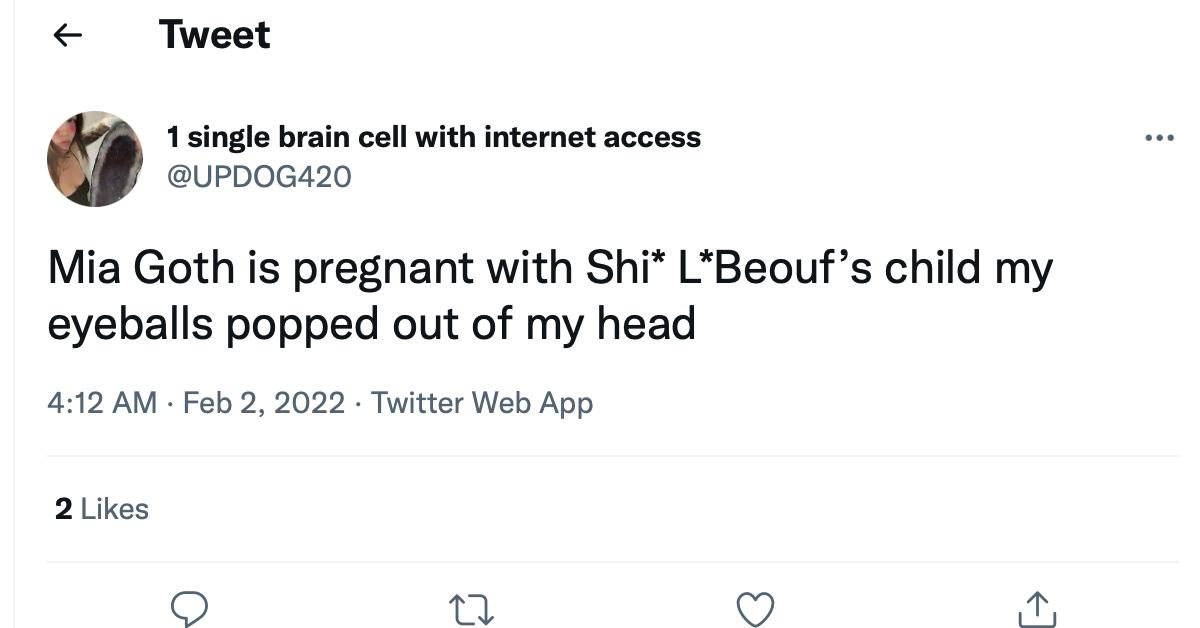 In 2021, she shared harrowing details about what happened in an interview with Elle. She sued Shia after he refused to receive "meaningful and consistent psychological treatment," donate money to an abused women's shelter, admit that he had given her an STD, and "promise transparency around his sexual health status to future sexual partners."
They have agreed to postpone the lawsuit to the fall of 2021 because Shia and Mia were prepping for a baby, per Radar.