What is Simon Cowell's net worth? The Television show judge and producer has made an impressive fortune over the years.
Many people have developed a sort of a love-hate relationship with music executive and TV producer Simon Cowell over his snarky remarks and critical feedback. Overall, though, most would agree that their love for Cowell outweighs the hate. The rise in concern over Cowell's December 2022 face transformation confirms this.
On Dec. 1, 2022, fans grew quite bothered by Cowell's face and the drastic changes he made. Many were also worried. If you're a Cowell fan, we've got the scoop on what likely happened to his face and more importantly, how much his net worth is given his various roles in the entertainment industry.
How much is Simon Cowell's net worth today?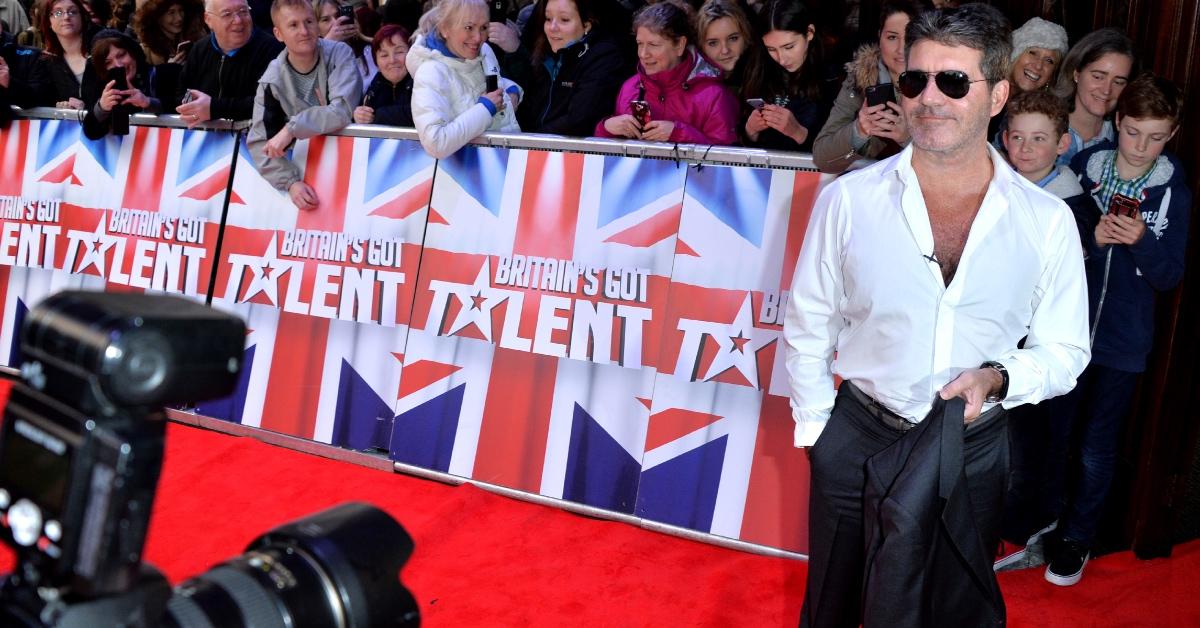 Cowell is the producer of some of the world's most favored shows like America's Got Talent and American Idol. At the age of 16, Cowell was hired to work in the mailroom at EMI Music Publishing, the same place his father worked as an executive. Then, in 1979, he was given the opportunity to seek out talented singers who would perform newly released songs.
After proving his ability to find top performers, Cowell joined forces with a partner to create Fanfare Records. Although the label ended up shuttering in 1989, he went on to work for BMG Records as an artist and repertoire consultant.
As the AGT judge continued to identify talented individuals amongst the sea of skillful singers, he then partnered with Simon Fuller which led to him becoming a judge on Pop Idol.
Following Pop Idol, Cowell went on to produce and judge American Idol, which became one of the most-viewed television shows to date. So, what's Cowell worth you wonder? Actually, the AGT judge is quite wealthy as his net worth stands at $600 million, according to Celebrity Net Worth. He also earns between $50 million and $100 million each year.
SIMON PHILLIP COWELL Profile Summary
It appears Simon Cowell's work has paid off quite nicely for him. In 2017, Cowell paid $24 million for an oceanfront home in Malibu and sold his Beverly Hills home for $25 million in 2020. He also has quite the car collection, with a Bugatti Veyron being one of his priciest.
Profession: British music executive and television producer
Net worth: $600 million
Birthdate: Oct. 7, 1959
Birthplace: London, Borough of Lambeth
Education: Attended Dover College
Relationship status: Engaged to Lauren Silverman
Kids: 1
Which shows did Simon Cowell produce?
Aside from his involvement in the production of American Idol, Cowell also created his very own TV production company Syco in May 2002. Syco is responsible for producing shows like America's Got Talent, Britain's Got Talent, and The X-Factor, and giving stars like Leona Lewis, Susan Boyle, and Grace VanderWaal a spot in the entertainment industry.
What happened to Simon Cowell's face?
Cowell has never been one to shy away from admitting that he's had a little bit of work done on his face. In 2018, Britain's Got Talent producer shared that he had spent £2,000 (about $2,456 today) "on a 21st-century facelift" designed to reduce sagging skin, reported The Sun.
While it was quite noticeable that he had undergone plastic surgery, his face was nearly unrecognizable in a December 2022 Twitter clip (which has since been deleted) promoting the next season of Britain's Got Talent.
While it's not clear what happened to Cowell's face, it's likely the British TV producer had some more work done despite him having said he reduced his use of Botox in April 2022.