Who is Steven Mnuchin and what is his net worth? Donald Trump's era secretary of the treasury has made an impressive fortune.
Steven Mnuchin is the head of the Department of the Treasury and part of the Trump administration. Although he has only held the position for a few years, Steven Mnuchin has a long career in finance. He has held some top positions at various companies and has known President Trump for years. 
With all the success in his career, a brief acting career, and even producing a number of films, Mnuchin has a net worth in the hundreds of millions of dollars.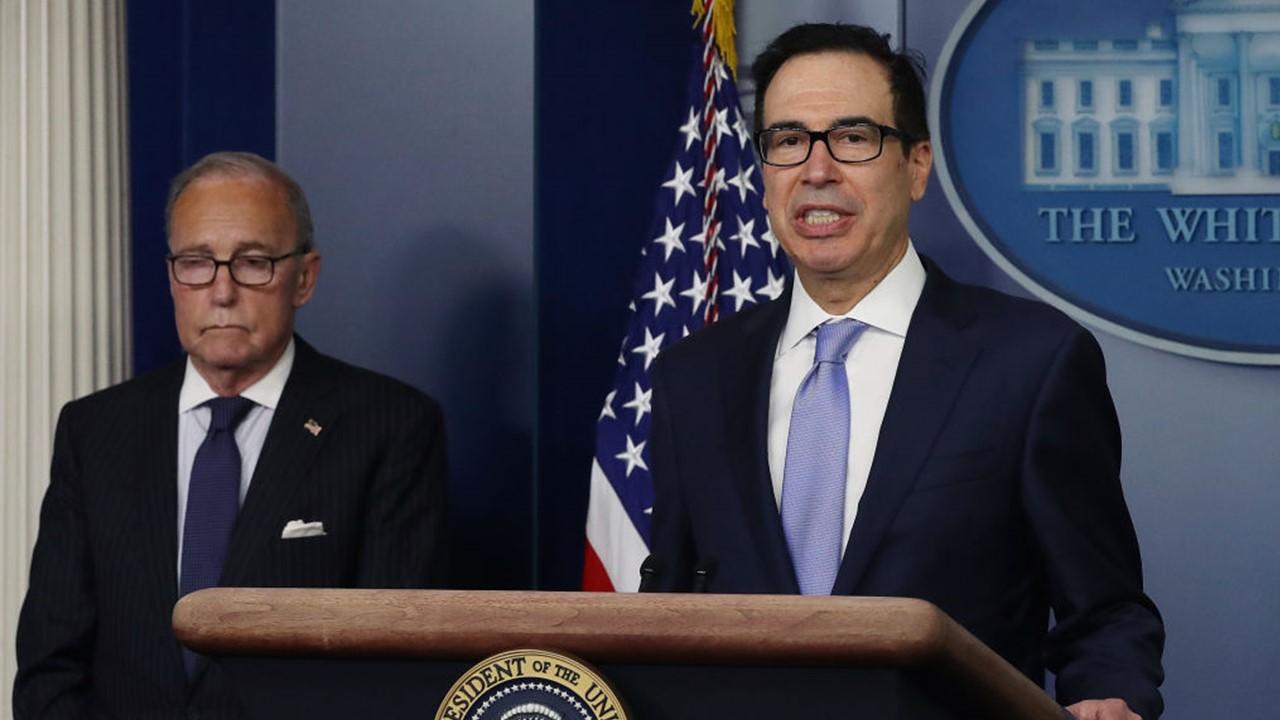 Who is Steven Mnuchin?
Mnuchin is the Secretary of the Treasury for the Trump administration. The official page for the position says that Mnuchin is the 77th Secretary to be sworn in. He took the position in February 2017. Previously, Mnuchin was the finance chairman for Donald J. Trump for President. He was also a senior economic advisor to President Trump.
Before his political career, Mnuchin worked in finance. He worked at The Goldman Sachs Group. He also founded the investment advisory firm Dune Capital Management where he served as the chairman and CEO. He held the same roles at OneWest Bank Group LLC until it sold to CIT Group Inc. in 2015 for $3.4 billion. 
In terms of his personal life, Mnuchin has three children with his first wife Heather deForest Crosby. The two divorced in 2014. He married Scottish actress Louise Linton in 2017.
How do you pronounce "Mnuchin" and where is the name from?
Mnuchin's last name may not look simple to say, but its pronunciation is easy enough. A Market Watch article said that saying "my new shin" is an easy way to break down the name. 
According to the Middle Eastern publication Haaretz, the last name Mnuchin is common in Russian-Jewish families. This makes sense for Mnuchin since his family is Jewish and his great-grandfather, Aaron Mnuchin, was born in Russia. The publication says he came to the U.S. and started living in New York in September 1917.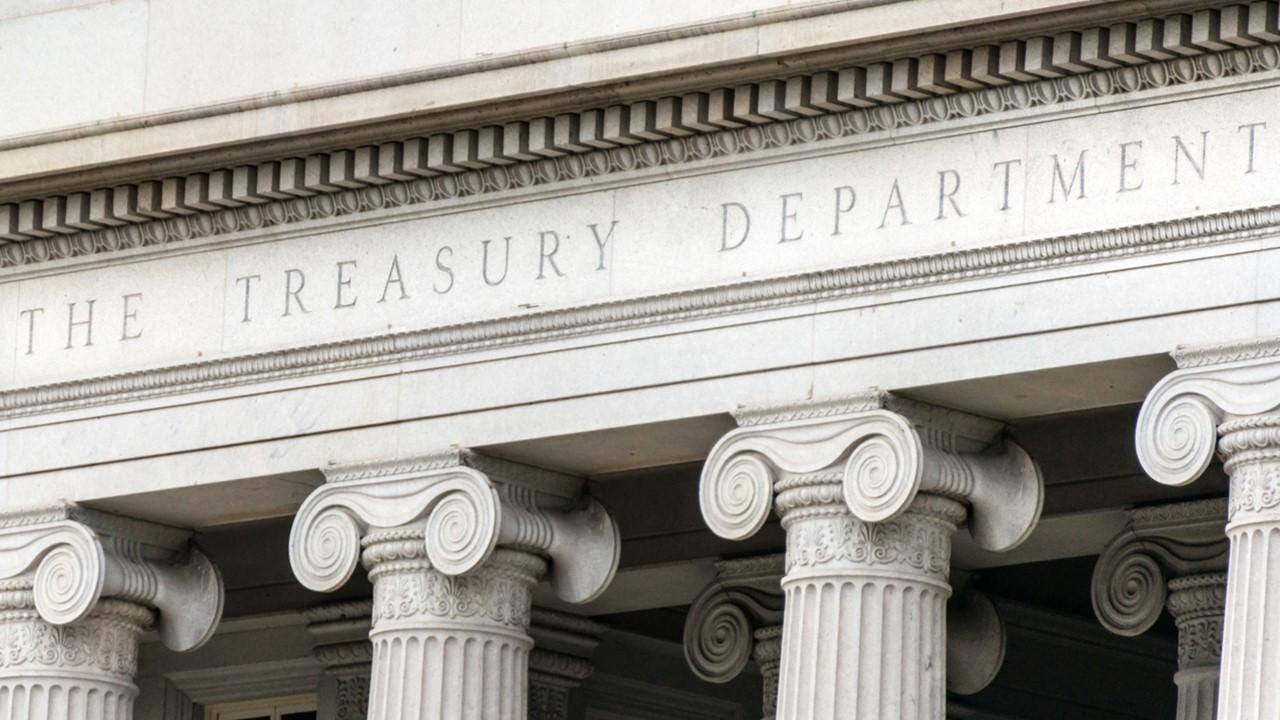 What does Steven Mnuchin do at the Department of the Treasury?
As the head of the Department of the Treasury, Mnuchin is responsible for maintaining the U.S. economy. According to the Department of the Treasury's website, he is responsible for a number of different things like tax cuts and the Jobs Act that were meant to create more opportunities for U.S. citizens.
In November 2020, Mnuchin stopped emergency Federal Reserve lending programs. According to CNN, he sent a letter to the central bank asking for $455 billion to be returned to the Treasury so that Congress can use it for other things. However, the central bank said that money is already being put to good use. 
According to the central bank, that money is funding programs that are helping struggling businesses make it through the coronavirus pandemic. Mnuchin's decision received pushback from people like U.S. Chamber of Commerce Executive Vice President and Chief Policy Officer Neil Bradley. However, Mnuchin says that the money can be requested again in the "unlikely event" it's needed.
What is Steven Mnuchin's net worth?
According to Forbes, Mnuchin has a net worth of $400 million. The number the money he has made from his career as well as investments. Mnuchin's apartment in New York City is worth $29.5 million. He has more than two dozen holdings that are worth $1 million each.
Mnuchin's other investments like his artwork and a private plane add to his net worth. Mnuchin liquidated a lot of his fortune after joining the Trump administration, but he did keep his houses. Aside from his apartment in New York City, he also has homes in the Hamptons and Washington D.C. for $13 million each.