What is Susan Hussey's net worth? Former lady-in-waiting, Susan Hussey's fortune may be less than you think.
The long and storied history of the British Royal Family has been filled with outright racist incidents. Recently, news broke of another involving Prince William's godmother and one of Queen Elizabeth's long-time right-hands, Lady Susan Hussey. Following the incident, Lady Hussey resigned from her official roles inside the royal family, leading some to wonder what her overall net worth is.
How much is Lady Hussey worth? We have all the details on her career and net worth. Was she paid for her work within the royal family?
What is Lady Susan Hussey's net worth?
Lady Hussey has been serving in Buckingham Palace in an unpaid role since 1960, and reports suggest that she was often assigned to help those who married into the royal family adjust to royal life. She also accompanied Queen Elizabeth to Prince Philip's funeral in 2021 and was in attendance when mourners gathered at Buckingham Palace after the queen herself died. Her role inside the palace was renewed by King Charles III following his mother's death.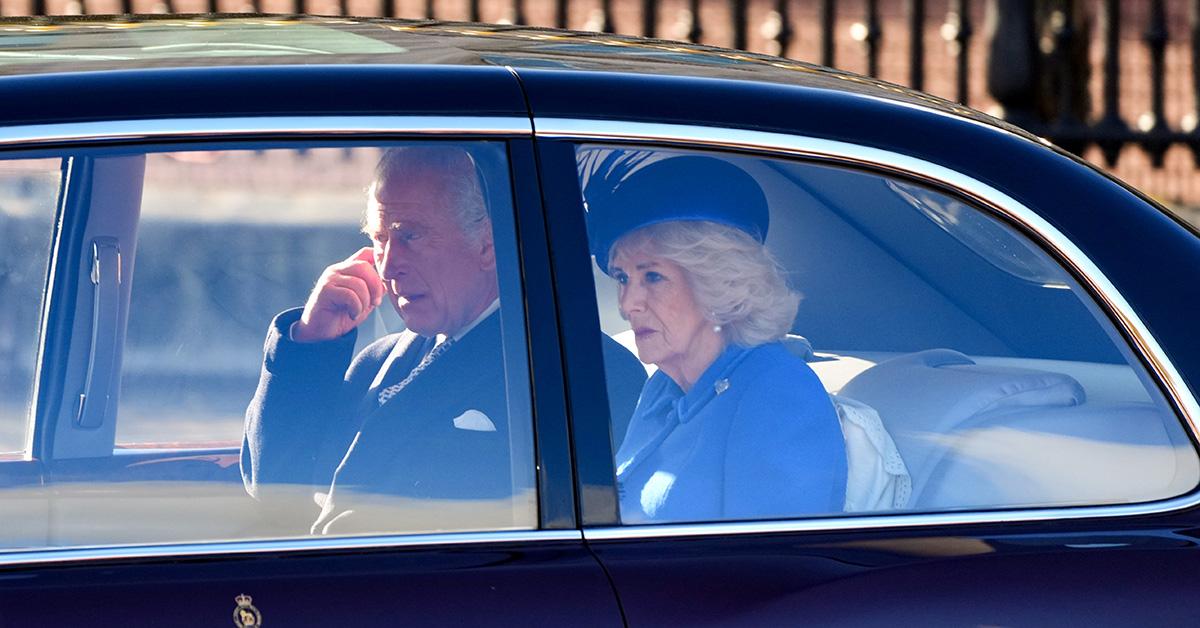 Given that Lady Hussey joined the Royal Family in an unpaid capacity, her net worth may be smaller than some expect for someone so close to the royal family. According to most estimates, her net worth amounts to roughly $1 million, although her husband Marmaduke Hussey may have been worth substantially more than that, as he was the chairman of the Board of Governors for the BBC.
Lady Susan Hussey was a lady-in-waiting to Queen Elizabeth II. She has worked with the royal family since 1960 and has been a prominent figure over the decades.
Why did Lady Susan Hussey resign?
Although Lady Hussey retained her role in the royal family after the death of the queen, she recently resigned after an interaction with Ngozi Fulani, the chief executive of Sistah Space in the U.K. The interaction came during an event that was being hosted by Queen Consort Camilla to highlight violence against women. Fulani posted on Twitter that Lady Hussey repeatedly asked her where she was "really" from during the event.
A statement from Buckingham Palace said that the claims had been "investigated immediately" and that investigation came to the conclusion that "unacceptable and deeply regrettable comments" had been made. While the palace didn't name Lady Hussey in their statement, they did say that the person involved had "stepped aside from her honorary role with immediate effect."
In her post, Fulani described a woman she called "Lady SH" who looked at her nametag and then proceeded to badger her for several minutes with questions about where she was from. The questions included:
"What part of Africa are you from?"
"What Nationality are you?"
"Where do you really come from?"
"Where do your people come from?"
"When did you first come here?"
Fulani said that she repeatedly responded that she was British and that her family had come to the U.K. in the 1950s.
According to her account, Lady Hussey then said, "Oh, I knew we'd get there in the end. You're Caribbean." Fulani then said she responded, "No, lady, I am of African heritage, Caribbean descent, and British nationality."
Lady Hussey becomes just the latest in a long line of racist incidents inside the royal family, and her immediate dismissal suggests that the family is attempting to distance itself from that legacy.