What happened to Todd and Julie Chrisley? Details about their sentencing; from how they got caught to their jail terms.
We first became acquainted with the Chrisleys when their show, Chrisley Knows Best, premiered on USA Network in March 2014.
Almost a decade ago, USA Networks introduced America to Todd Chrisley. Today, he and his family are still making headlines.
For those unaware, Keeping Up With the Kardashians had already been on E! for seven years and showed no signs of slowing down; as a result, other networks were looking to cash in on this bizarre obsession American viewers seemed to have with inexplicably wealthy families.
The reality TV star and his wife, Julie Chrisley, found themselves in trouble with the law after they were accused of stealing millions of dollars by way of tax evasion, fraud, and conspiracy to commit bank and wire fraud. The couple was subsequently sued by the state of Georgia.
After being convicted of all 12 charges against them by a federal jury, the couple was put on house arrest. Months later, news broke that their sentencing hearing was pushed back. However, that date has finally arrived. The couple was sentenced on Nov. 21. Here's what we know about Todd and Julie Chrisley's sentencing.
'Chrisley Knows Best' stars Todd and Julie Chrisley stood trial for tax fraud in May 2022.
Todd and Julie's financial woes date all the way back to 2007 — when prosecutors say their alleged fraud scheme began — and didn't end until 2022. According to ​​Assistant U.S. Attorney Annalise Peters, the couple is guilty of misrepresenting their monies in federal documents.
"They made up documents and they lied through their teeth to get whatever they want, whenever they want it," the Assistant U.S. Attorney asserted in court (per Us Weekly). And apparently, the 16 jurors agreed with her.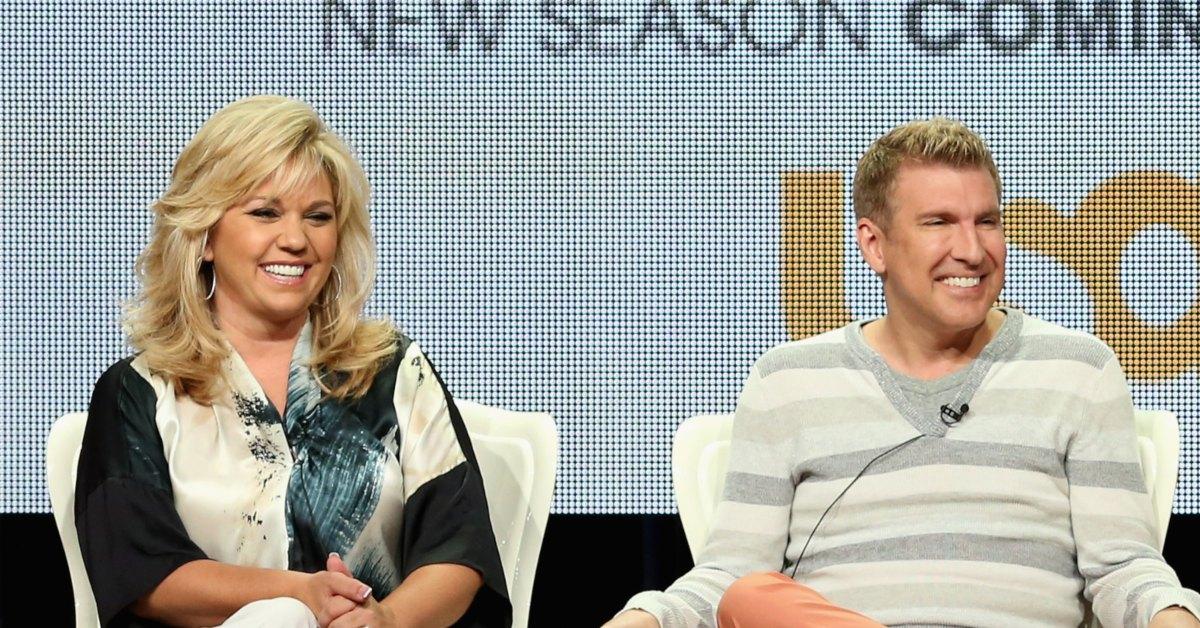 The trial got even messier when Todd's rumored beau — Mark Braddock — took the stand and confessed his knowledge of the couple's crimes. And his testimony may have been the one that put the nail in the couple's coffin. According to him, Todd blew through millions of dollars in a years-long spending spree before he was caught.
How did the Chrisleys get caught?
The Chrisleys, who were best known for their reality series Chrisley Knows Best, were accused by the federal government of exaggerating their earnings to banks in order to receive more than $30 million in loans. The exact story of how they were caught remains a bit of a mystery, but it seems like the government slowly became aware of the numerous counts of fraud that the Chrisleys were alleged to have committed.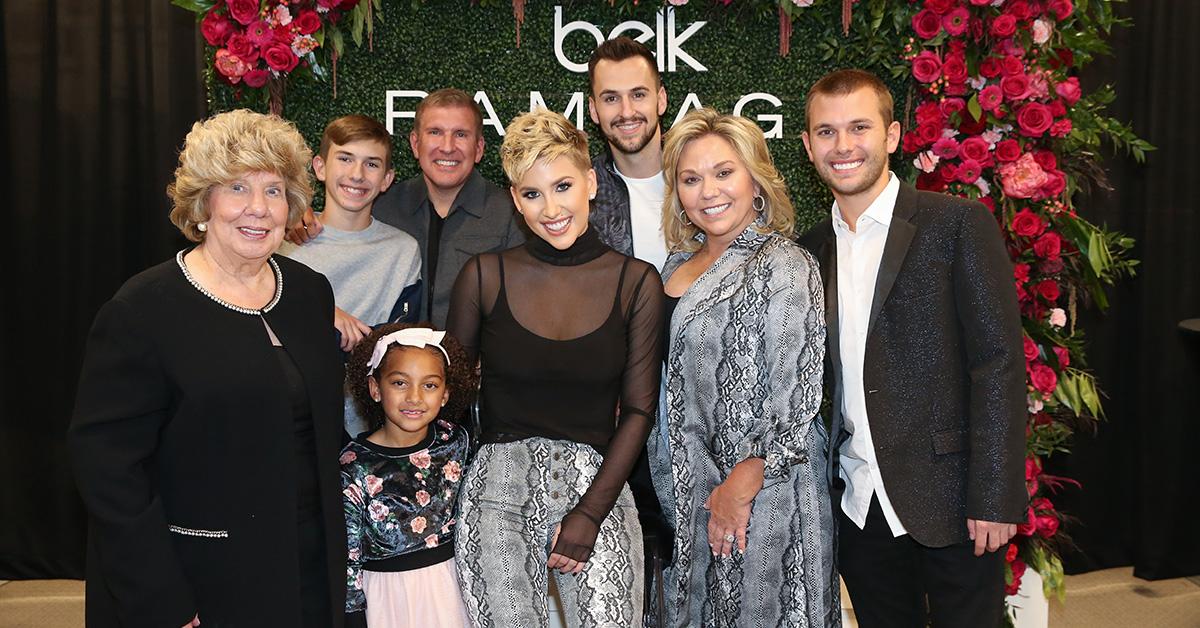 As the government became aware of additional instances of fraud, they likely built a case that would hold up in court. As the prosecutors said in a pre-sentencing court filing, the Chrisleys have been committing fraud for years, or even decades.
"The jury's unanimous verdict sets the record straight: Todd and Julie Chrisley are career swindlers who have made a living by jumping from one fraud scheme to another, lying to banks, stiffing vendors, and evading taxes at every corner," the filing said.
During the trial, prosecutors alleged and were eventually able to prove to a jury that the Chrisleys submitted fake documents to banks in order to receive excessive loan sums. Once that scheme fell apart, Todd declared bankruptcy to avoid having to pay back the loans and then lucked out by getting a reality TV show. Once the family started to earn money from the show, they worked hard to hide that money from the IRS.
Todd and Julie Chrisley's grift continued into their investigation.
Prosecutors said that after a grand jury investigation was opened to look into the couple's many apparent crimes, the two began submitting false documents to the grand jury and even managed to convince some of their friends and family to lie in testimony.
"The Chrisleys are unique given the varied and wide-ranging scope of their fraudulent conduct and the extent to which they engaged in fraud and obstructive behavior for a prolonged period of time," prosecutors said.
Lawyers for the Chrisleys said that the government was never able to prove that they intentionally committed fraud, and said that the sums they were accused of stealing were calculated incorrectly. They urged the judge to give both Todd and Julie shorter sentences than the ones they ultimately received, in part by arguing that the crimes were committed a long time ago and there were people who relied on them for support.
Let's get into Todd and Julie Chrisley's sentencing.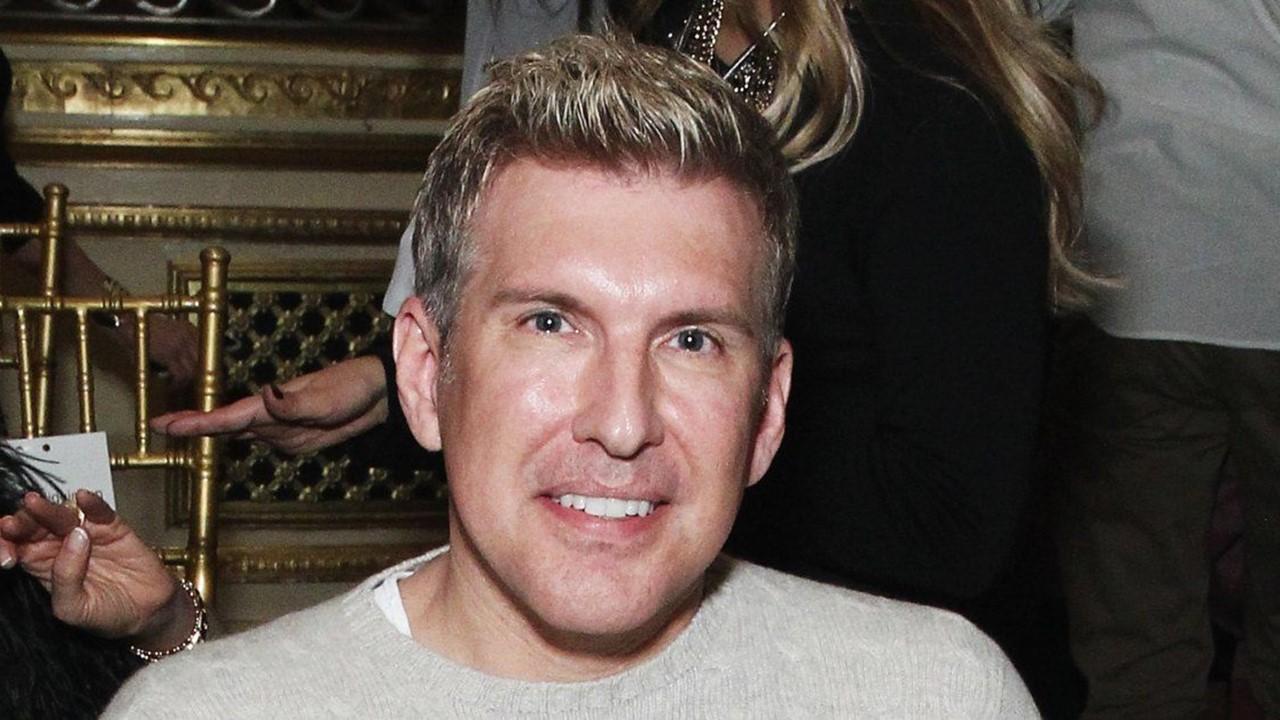 WSB-TV 2 out of Atlanta, Ga. reported that "a federal judge sentenced Todd Chrisley to 12 years in prison plus 16 months probation." Julie Chrisley's sentence was slightly less. She will spend 7 years behind bars followed by 16 months probation. This plus Elizabeth Holmes being sentenced to over 11 years in prison means it's a "tough" time for rich, white grifters.
In a 71-page sentencing memorandum procured by WSB-TV 2, it was suggested that "Todd Chrisley could have faced between 17 and 22 years in prison while his wife Julie Chrisley could have faced 10 to 13 years." The prosecutors clearly stated the severity of the crimes committed by the couple. "After they defrauded community banks out of tens of millions of dollars, they hid millions of dollars from the IRS, all while going on television to boast about how much they spend on designer clothes," they wrote.
The memorandum also said, "And when they learned that they were under investigation for those crimes, they involved their own family members and friends to obstruct justice." Speaking of family, Todd was a guest on a recent episode of Savannah Chrisley's podcast Unlocked with Savannah Chrisley. While the episode description mentions a discussion of the trial, the conversation is breezy and doesn't sound like someone facing prison time. As of the time of this writing, we don't know when the couple is set to report to prison.
Three weeks after their trial kicked off, the jury delivered a verdict. Todd and Julie were found guilty of all the charges on Tuesday, June 7.
So, when will the Chrisleys go to prison and start serving their respective sentences?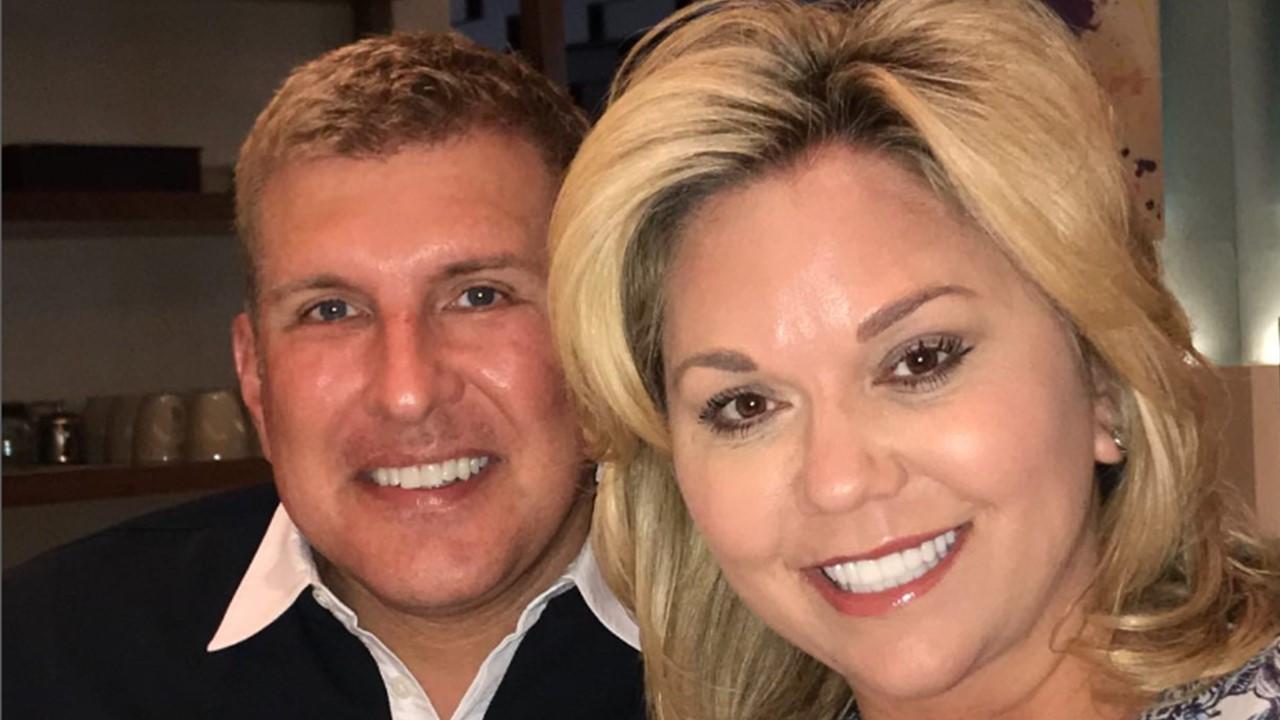 Although the Chrisleys had been living in Tennessee, according to the United States Department of Justice, the celebrity couple's trial and sentencing took place in Georgia. Remember, the family lived in Atlanta while filming their reality show, per Reality Titbit, and their $30 million money scheme presumably played out there.
So will the Chrisleys serve prison time in Georgia? More on that in a moment. First, the reality parents and grandparents didn't surrender at the time of their sentencing to start their prison time.
Instead, per Fox News, the stars better enjoy this holiday season, as they will report to a federal prison just weeks after New Year's, on Jan. 15, 2023.
What prison will the Chrisleys go to? They won't be together if the judge has her way.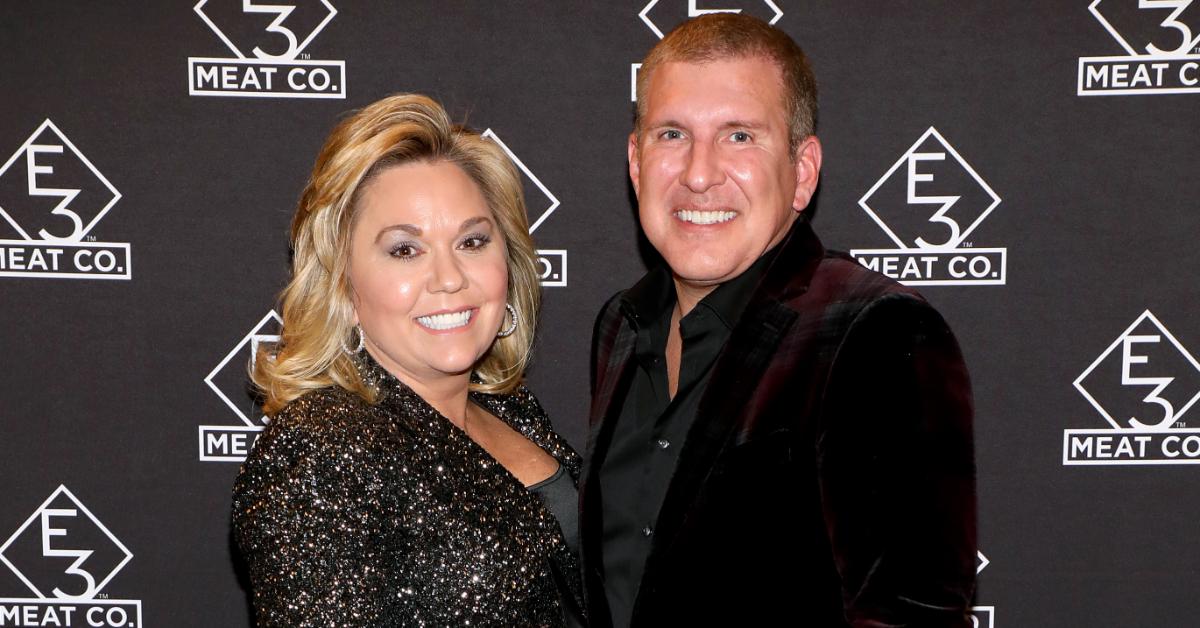 Todd and Julie's sentencing may surprise fans who didn't predict such a hefty penalty coming their way. But as U.S. Attorney Ryan K. Buchanan explained, "Over the course of a decade, the defendants defrauded banks out of tens of millions of dollars while evading payment of their federal income taxes. Their lengthy sentences reflect the magnitude of their criminal scheme and should serve as a warning to others tempted to exploit our nation's community banking system for unlawful personal gain."
It isn't clear whether the Chrisleys will be allowed to stagger their sentences. This structure would enable the stars to maintain custody of their granddaughter, Chloe. Todd told E! News in 2014 about Chloe's dad and his oldest son: "Kyle is bipolar and normally, people that are bipolar, they seek out a way to self-medicate, which is what Kyle has done since he's been young." Todd added, "I want what's best for him."
Meanwhile, according to Insider, the couple also takes care of Todd's mom, Faye, who has bladder cancer. So, where will the reality stars, whose show is reportedly now canceled, serve time? U.S. District Judge Eleanor Ross recommended Julie report to FCI Tallahassee, in Florida, which serves both male and female prisoners.
For his part, it's expected that Todd will serve his sentence at FPC Pensacola, a federal prison that only serves male inmates and is also located in the Sunshine State. Those details haven't been confirmed yet, and at the time of writing, the Chrisleys hadn't released any sort of statement following their sentencing.
USA reportedly canceled 'Chrisley Knows Best' and 'Growing Up Chrisley.'
Following their sentencing, Deadline reported that Chrisley Knows Best and its spinoff series, Growing Up Chrisley, have both been canceled. Nevertheless, the USA Network will air a handful of episodes from the previously renewed 10th season of Chrisley Knows Best in 2023. Additionally, the E! original dating series Love Limo, which was set to be hosted by Todd Chrisley, has been scrapped.
The Chrisleys are parents to three children together, including Grayson Chrisley, who was recently hospitalized after a serious car accident.