Former 'Friends' star Matthew Perry provides a major health update following past scares.
In May 2021, Friends: The Reunion began streaming exclusively on HBO Max. The 104-minute special reunited the cast of the beloved NBC sitcom about six Manhattan-based friends trying to survive life, love, and drama. For the most part, all six of the main stars enjoyed reuniting, not the least of which was Matthew Perry.
In an interview with ET, Matthew called the reunion "heartwarming" and "nostalgic." That's a wonderful takeaway for him, considering everything he's been through health wise.
Throughout his career, Matthew Perry has gone through several bouts of rehab for his drug addiction. He would also experience several hospital visits due to ongoing health issues related to his substance abuse.
In later years, Matthew was again subject to intensive hospital care fighting severe illness. Now with the publishing of his new memoir, Matthew Perry has provided fans with a major health update regarding his current condition.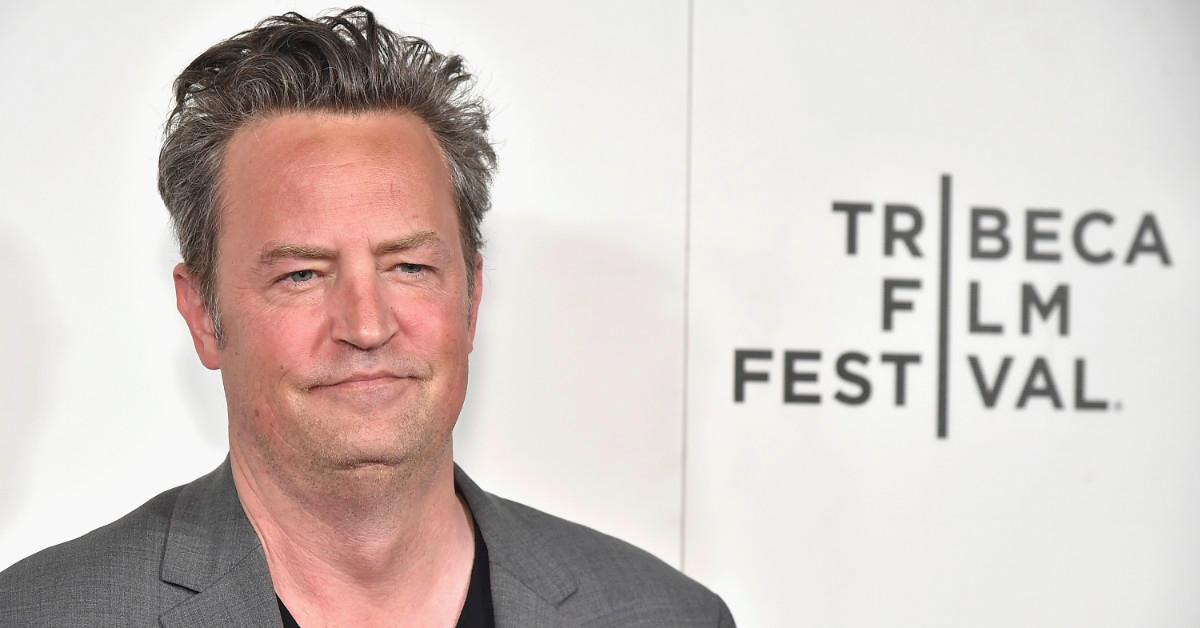 Matthew Perry gives a major health update in a recent interview.
Matthew Perry is best known for portraying Chandler Bing on Friends. Fans know the character for his dry wit, fear of commitment, and spiteful reaction to the word "pivot."
But as the actor's popularity soared, Matthew would have a number of battles with alcohol and substance abuse. He details his harrowing journey in his upcoming memoir, Friends, Lovers, and the Big Terrible Thing. In an exclusive interview with People, he shared his hopes that his memoir will help other people.
"I wanted to share when I was safe from going to the dark side of everything again. I had to wait until I was pretty safely sober, and away from the active disease of alcoholism and addiction, to write it all down," he told People.
After 15 sessions of rehab and 14 surgeries throughout his life, Matthew has since prioritized his health and sobriety.
"Everything starts with sobriety," he told the magazine. "Because if you don't have sobriety, you're going to lose everything that you put in front of it."
Matthew Perry's recent coma put things in perspective.
In his new memoir, Matthew is reportedly very candid about how many times he came close to dying from his addictions. In one especially harrowing time in his life at age 49, he suffered from a gastrointestinal perforation. According to People, Matthew spent two weeks in a coma and five months in the hospital being treated. He was also forced to use a colostomy bag for nine months. To make matters worse, doctors only gave him a 2 percent chance of survival.
Having survived to age 53 as of this writing, Matthew presents his memoir as a cautionary tale for others, and wishes that his own survival will give others hope.
As he told People, "I think [readers will] be surprised at how bad it got at certain times and how close to dying I came … So my hope is that people will relate to it and know that this disease attacks everybody."
Friends, Lovers, and the Big Terrible Thing will be available on Nov. 1.