Rob Delaney wrote his way through the grief of his 2-year-old son's death.
Comedian Rob Delaney is likely best known to audiences for his show Catastrophe, and his smaller roles in films ranging from Tom & Jerry to Deadpool 2. In his new memoir, A Heart That Works, Rob discusses his son Henry's death when he was just 2 years old. Given his willingness to discuss Henry's death in public, many want to know more about Henry and how he died.
How did Rob Delaney's son die?
Henry died of brain cancer, and Rob chronicles the struggle to cure him, and then the decision to let him go. Rob has been promoting his memoir widely, and as he's done so, he's shared numerous stories about Henry's life and the hardships and joys that came with it. In an interview with NPR, he describes Henry's beautiful blue eyes, as well as the moment when he first realized his son had cancer.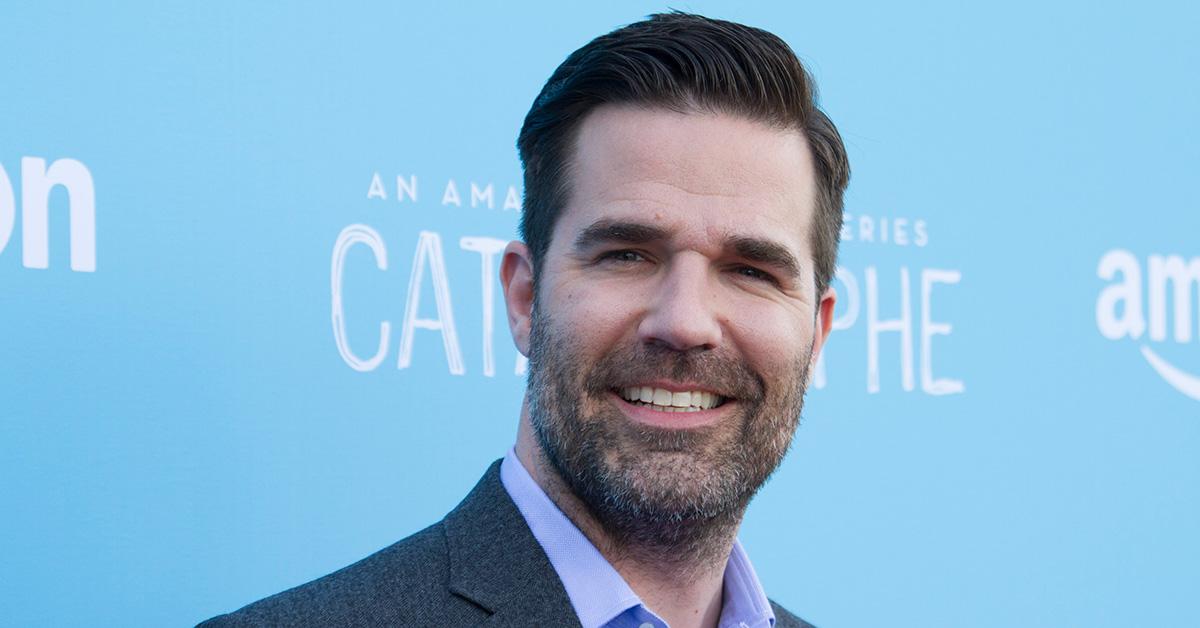 In explaining the visit to the doctor, he said the doctor asked whether Henry's vomiting was effortless. "And then, you know, the doctor — he got a very grave look on his face, and he said, 'OK, then I think we need to do an MRI of his head.' I said, 'Why? Is there, like, something in there, like a tumor?'" Rob recalled. "Then a few days later, he had the MRI, and they had found a big brain tumor right next to his brain stem. That was the moment that our lives changed forever."
Rob's new book is designed for others going through grief.
In interviews and in the memoir itself, Rob explained that he's talking about his grief in part to help others who have gone through something similar.
"When the unthinkable happens, you realize the limits that words have," he explained. "When people are like, what should I say to the person who lost a child or lost a sibling, or the spouse — and the answer is, it doesn't matter what you say 'cause no words are going to help."
At the close of his conversation with NPR, Rob offered advice for those who are experiencing grief.
"Other people can help you, and your salvation will come through the embraces and charity and kindness of other people," he says. "There remains beauty and love and light in this world. Even though you've been through something that will leave you changed forever, there are still smiles out there for you to have and laughter and joy."
"And other people who've been through what you've been through can help you with that," he explained. Clearly, Rob was transformed by the unbelievable loss he and his family experienced.
Through A Heart That Works, though, he's hoping that he can help others who have gone through something similar. It can be impossible to even comprehend that kind of grief, but Rob's memoir is an attempt to help everyone do exactly that. It's undoubtedly a sad story, but it's a beautiful one too.