In the past few years, dress codes have become a hot-button issue. Students recently called out sexism in their high school's dress code. And now, a TikTok creator is saying she's been sent home from her job for the outfits she wears to work.
Marie Dee claims that she was sent home by her employer and shared the outfit she was wearing at the time. While most people would understand if Marie wore something truly offensive, it appears that she was dressed appropriately for work. Here's the full rundown.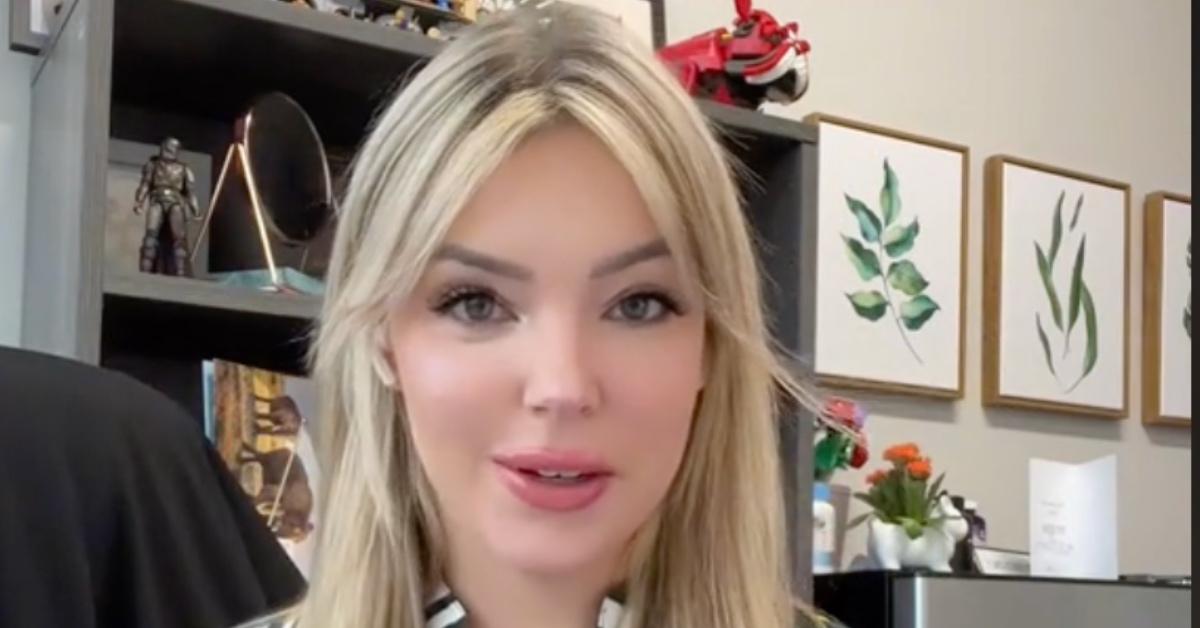 Marie Dee shared in a video that an HR rep sent her home due to her clothing.
Calling the fashion police! On Oct. 28, 2022, Marie Dee took to her TikTok to share a video explaining that she was sent home from work. Marie's infraction, you may ask? Her choice of clothing for the day.
At the beginning of the video, Marie's text reads that she's being sent home again for her outfit. In the next frame, Marie shows off her outfit which includes a slim-fitting black dress that falls just above the knee.
Click here if the TikTok video is not playing.
She shared that this time around the "HR rep approached her" and "she was going to ask her why."
The video continues with the two ladies having a chat.
"I'm sorry, you still can't wear that. It's way too revealing and distracting," the HR rep says off-camera.
"It's distracting?" Marie asks.
"Very," the rep replies.
Interestingly, Marie shares in another video on Oct. 28, 2022, of her wearing a tight green strapless dress that falls below the knee with a black blazer layered on top.
In the video, Marie shares that the outfit is a bit ridiculous — meaning that it's not something she would wear to work — but she wanted to see if the male HR rep would approve.
Click here if the TikTok video is not playing
Not only does the HR rep say that "she looks ready," he told her to spin around so he could get a better look. … Interesting, to say the least.
On Nov. 1, 2022, Marie shared another video of herself at work when the HR woman is back in the office. In a quick fit-check, Marie is wearing a forest green dress that falls way below the knee and has a zipper at the center for minimal cleavage.
To Marie's surprise, she received a request from the HR rep asking her to come into her office since the news of her viral TikTok was brought to the office's attention.
During their chat, Marie received an apology from the HR rep.
"I just got out of a meeting with the CEO and he wanted me to apologize to you because what you were wearing after second review was appropriate," the HR rep says off-camera.
Click here if the TikTok video is not playing.
However, the HR rep proceeds to scold Marie for her current outfit of choice.
"However, now that you're here, can we please discuss what you're wearing today?" the HR rep asks.
"What's wrong with it?" Marie replies.
"It's pushing it, like really pushing it," the HR rep says.
"It's like specifically," Marie says before the HR interjects and says, "It's a lot of boob." Chile …
The rest of Marie's TikTok videos consist of her sharing personality videos, content related to work activities, and videos of her flirting with a male co-worker. However, Marie's followers have discovered that the male co-worker in question is actually Marie's husband.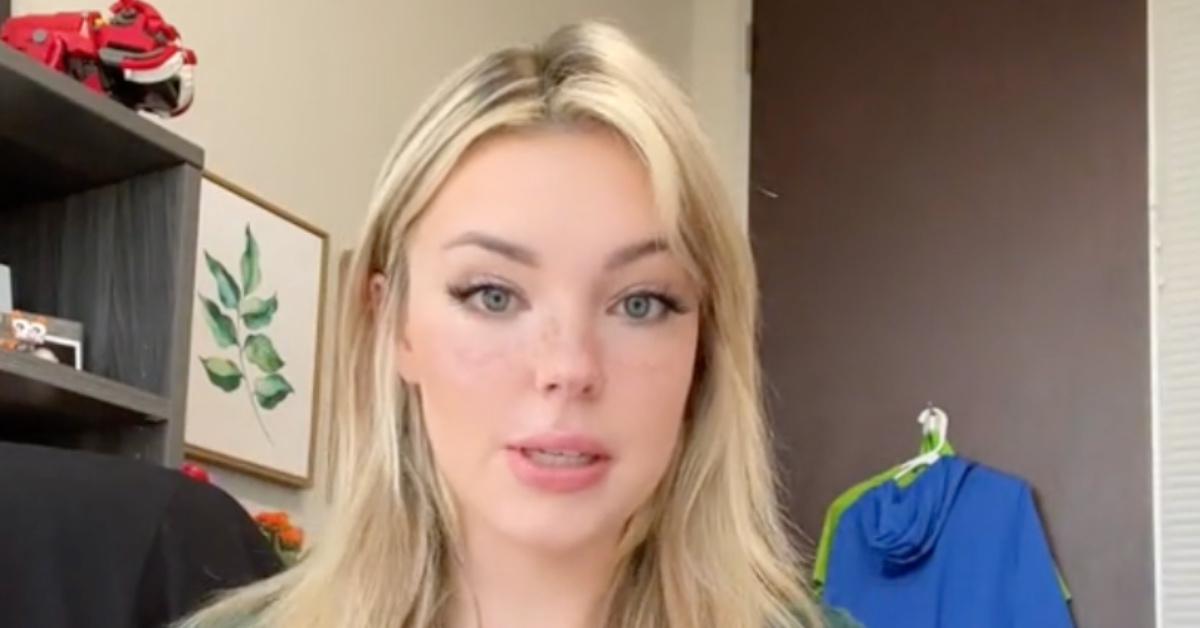 Marie Dee's run-in with HR due to her clothing choices is something women have dealt with for years.
Unfortunately, many women — especially Black women — have and will continue to deal with this same issue. As showcased, all three of Marie's outfits were appropriate.
Since Marie has a sizable bust, it seems as if the female HR rep had a problem with outfits that called attention to her chest area.
However, this calls to attention the fact that women can't help how their figures look in clothes. Even when a curvaceous woman has dressed appropriately, no clothing in the world will be able to hide her figure.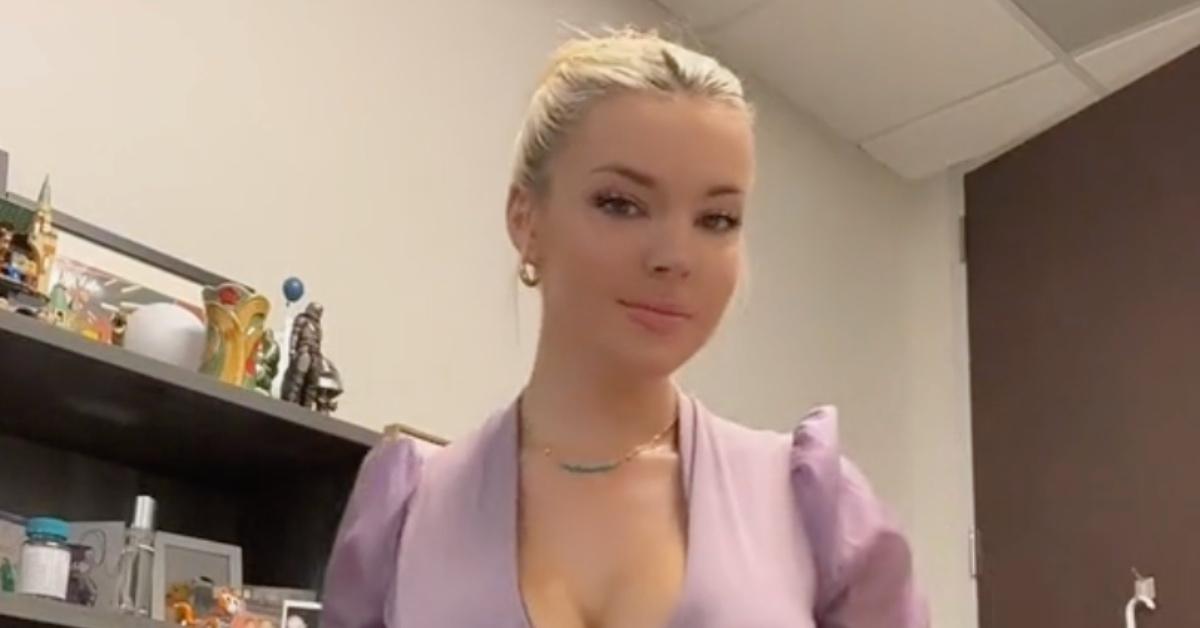 Judging by the HR rep's opinion, she's either not too fond of Marie or is simply a hater. There was nothing wrong with how Marie was dressed and clearly, the HR rep needs to reassess her definition of "work-appropriate attire."
And of course, many of Marie's followers agree. Many folks shared that her outfits "look great."
People truly have nothing but audacity.