We low-key stalked Ency Abedin from 'Bachelor in Paradise' on social media because we're obsessed with her.
So, Ency Abedin sure did make a splash down at Playa Escondida… pun 100 percent intended. You may not remember Ency from her time on Clayton's season of The Bachelor since she was sadly eliminated in week 2. Now, she's back and ready to find love (and get more screen time) on Bachelor in Paradise!
Ency definitely came in looking like a snack and ready to get her man. Right away, she had eyes on Andrew and, after only one date, stole him away from Jessenia, which is quite a feat considering Jessenia is a catch! But you know what, so are all the women down in Mexico (… sadly can't say the same about the men but *insert shrug emoji here*).
Let's get acquainted with our new bestie, Ency!
What is Ency Abedin's ethnicity?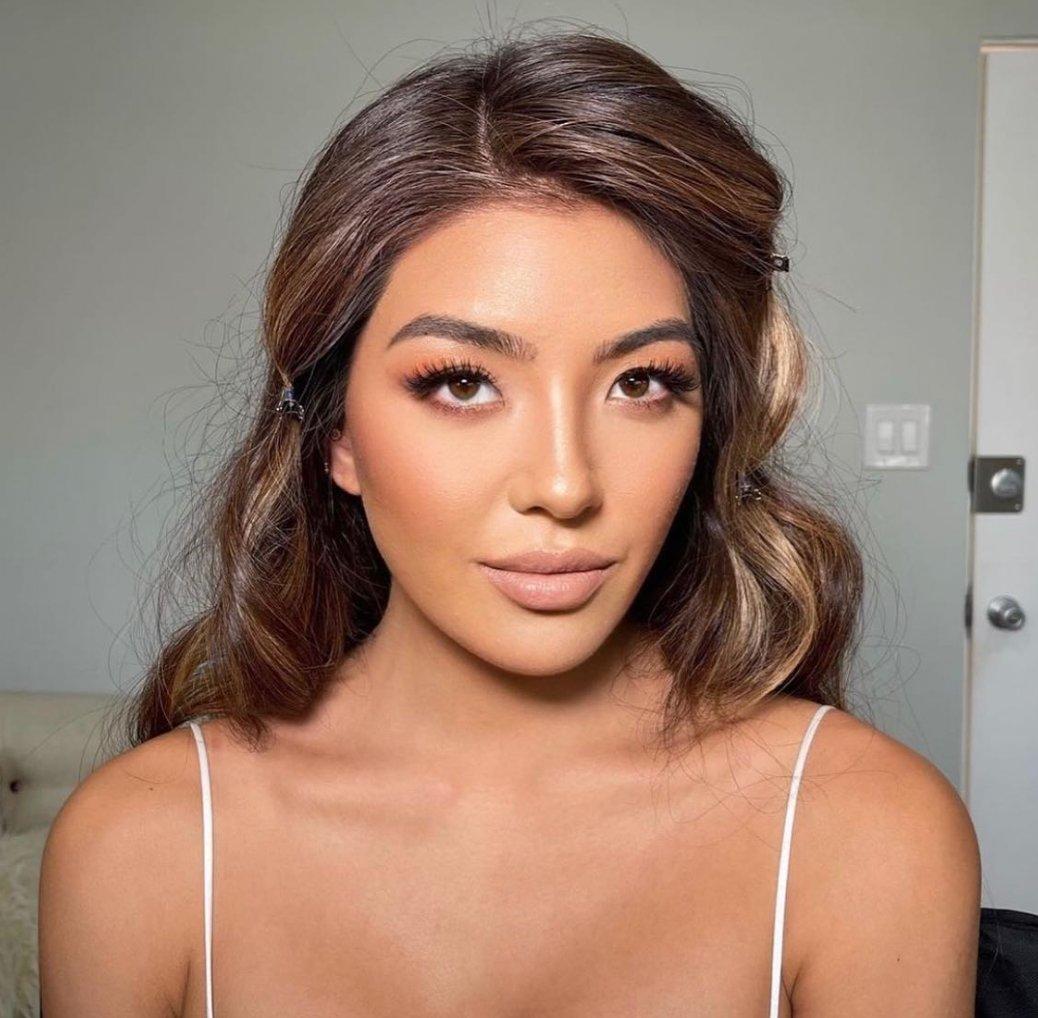 Ency is Iranian and Korean, and she reps these countries, as well as the United States, proudly in her Instagram bio. Her mom's family is from Korea., while her dad's family is from Iran. Ency's last name, Abedin, is Arabic.
Ency was interviewed by Bachelor Nation back in May to celebrate Asian American and Pacific Islander Heritage Month. In the interview, Ency opened up about her family emigrating to the U.S. as well as her connection to her heritage.
She said, "What makes me proud to be a member of the AAPI community is the confidence I have gained in representing my heritage/community. Throughout my adolescent years, I was insecure and shy about my heritage due to the racism I received. Growing above that and now sharing my experiences as a pillar to connect with others in the AAPI community has brought me lots of joy and strength."
Ency has a tight-knit relationship with her family.
Ency has a close relationship with her father. On her dad's birthday, she captioned the above post:
"Wishing the happiest of birthdays to the #1 man in my life. I don't know how I got so lucky to have you as my father, but I am so grateful for everything you have done for me. Thank you for showing me unconditional love every single day of my life. You have taught me that there is no greater love than a father's love for his daughter. I love you so much Daddy."
Ency is very close with her sister, Ella, as well. She posted a picture on Instagram to celebrate Ella graduating high school earlier this year, saying, "You're sky high on various achievements and for sure mom and dad's favorite now. I can't wait to see what you'll do with your future my chipoodle. Now go kick ass in your chosen university and continue being the boss babe I know you for."
What else is there to know about Ency?
Ency graduated from UC Irvine with a degree in Global/International Studies. She's currently an executive assistant brand manager at Better Bru and lives in NYC.
Fingers crossed everything turns out better for you this time around, Ency!
Make sure to catch Bachelor in Paradise every Monday and Tuesday night at 8 p.m. EST on ABC.