How much is rapper Eve's net worth? Is Eve rich? Read on to find out more financial details about the actress, rapper, and entrepreneur.
Eve is a rapper, actress, and entrepreneur that has gained notoriety as a member and First Lady of the Ruff Ryders crew. Over the years, Eve has acted in a plethora of films, and television shows, and has been a co-host of The Talk.
EVE Profile Summary
Profession: Actor, rapper, songwriter, talk show host, record producer, TV producer
Net worth: 10,000,000
Birth date: November 10, 1978
Birthplace: Philadelphia, Pennsylvania
Birth name: Eve Jihan Jeffers
Father: Jerry Jeffers
Mother: Julie Wilcher
Marriage: Maximillion Cooper (m. 2014)
Children: One son born in 2022
Education: Martin Luther King High School
The rap world was never the same once Eve stepped onto the scene. Eve — born Eve Jihan Cooper — first gained notoriety in 1999 due to her hit single "What Y'all Want." Not only did the rapper's debut single top the Billboard Charts at that time, but it also helped solidify the importance of female rappers in the game. Eve went on to release platinum-selling albums and even earned a Grammy Award for the 2003 Best Rap Sung/Collaboration for her single "Let Me Blow Your Mind" featuring Gwen Stefani. Eve's celebrity status continued to catapult over the years.
These days, Eve's star power has reached monumental levels. Aside from gaining the respect of hip-hop lovers, Eve has become a well-sought-after actress and executive producer. Fans have had the pleasure of seeing Eve star in various TV shows and films including the Barbershop franchise and most recently, ABC's Queens. So, it's safe to say that Eve is doing very well in the financial department. That said, what is Eve's net worth? Here's what we know.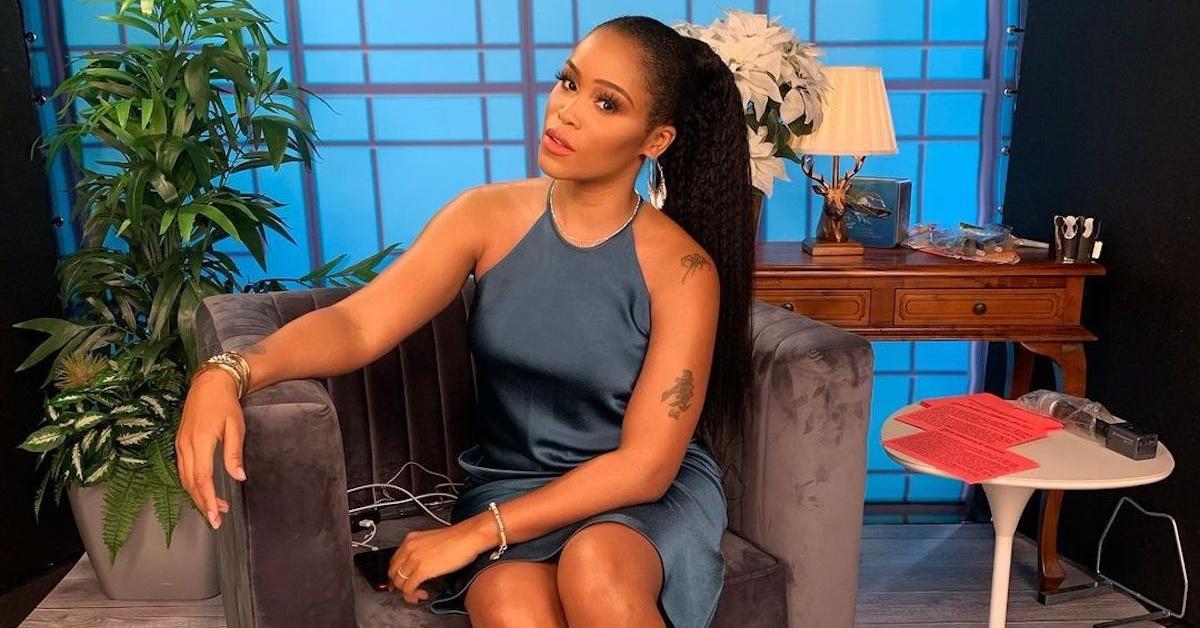 Eve's net worth will likely continue to rise.
As of writing, Celebrity Net Worth reports that Eve has earned a net worth of $10 million. This number is a direct reflection of Eve's career as a rapper, songwriter, talk show host, record producer, TV producer, and actress. Eve was able to land a spot as a co-host on The Talk from 2017 to 2020. Additionally, Eve also appeared on The Origins of Hip-Hop.
Eve talks about rapping for her life to join DMX's Ruff Ryders crew on 'The Origins of Hip-Hop.'
Many Eve fans know the 43-year-old to be the first lady of the Ruff Ryders crew. And while Eve continues to maintain the respect of her peers, she recalled the grueling process of joining the crew on The Origins of Hip-Hop.
"I had to basically rap for my life," Eve said on the show. Rap legend Nas narrated the episode and explained that the Ruff Ryders were interested in bringing a femcee on to "balance" the group.
Eve went on to share that she had to go to Yonkers from Philadelphia to meet the Ruff Ryders crew and face off with each member — including the late DMX — to prove her worth.
"I just remember seeing everybody rush into the room and a lot of screaming and a lot of yelling," record producer Swizz Beats shared. "[Eve] was just handling everybody and battling Drag and battling other people, and she just didn't stop."
It's no secret that Eve is a force to be reckoned with when it comes to her wordplay, cadence, and rhymes. So, it's no surprise that Eve earned her spot in the Ruff Ryders crew.
Eve's primary focus these days is on her beautiful bundle of joy and her family. However, Eve's accomplishments and career trajectory prove that her net worth will continue to blossom.