How much was Nell Carter's net worth? What did Nell Carter die of? Read more about the late American actress.
Nell Carter was an American singer and actress. Carter began her career in 1970, singing in the theater, and later crossed over to television. She was best known for her role as Nell Harper on the NBC sitcom Gimme a Break! which originally aired from 1981 to 1987.
The '80s brimmed with barrier-breaking sitcoms, especially for people of color. Some shows, such as Diff'rent Strokes and 227, drew plenty of media attention, while others, like Gimme a Break!, barely received press despite their success. Gimme a Break! featured a host of talented performers, including Telma Hopkins and the show's star, Nell Carter. She died in 2003, but her legacy lives on. So, what was Nell Carter's net worth at the time of her death?
The Tony-winning performer helmed the '80s sitcom 'Gimme a Break!'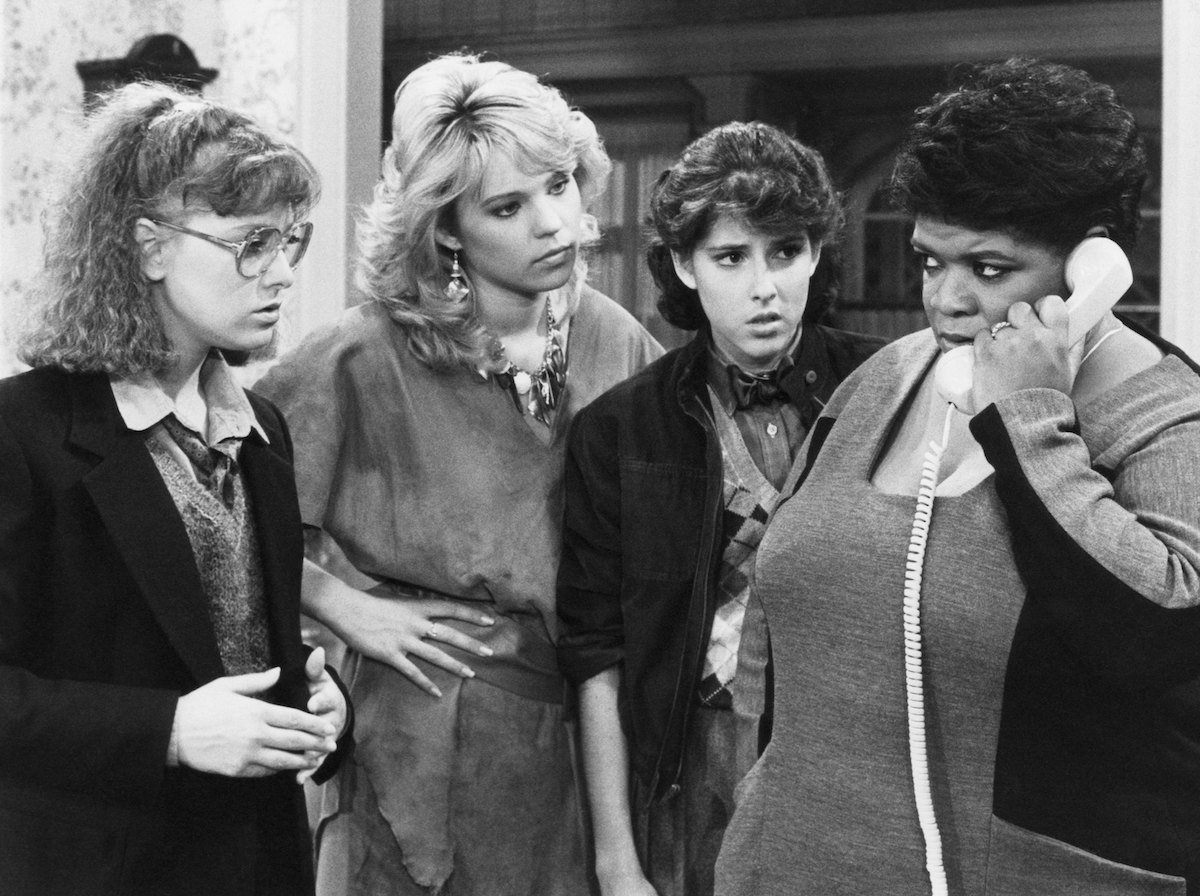 Gimme a Break! was set in the fictional California suburb of Glenlawn. The series follows Carter's character, Nell Harper, as she agrees to care for the family of her dying friend, Margaret Kanisky. Nell becomes a maternal figure to Margaret's three daughters and looks after widower Carl Kanisky.
In season 3, the show added a foster son, Joey Donovan (played by popular child actor Joey Lawrence). In season 5, the setting moved to New York City when a concerned Nell decided to visit Joey, who had moved to New York to live with his absentee father. Nell takes on guardianship duties of Joey and his little brother Matthew (played by Lawrence's brother, Matthew Lawrence) upon their father's request.
The guardianship role forces Nell to move to New York permanently after Carl's father Stanley sold the family home in Glenlawn.
Gimme a Break! debuted on October 29, 1981, airing on NBC for 137 episodes over six seasons. Carter's role as the lead was her first TV acting gig. She also performed the series' catchy theme song. Her performance as Nell Carter earned her two Golden Globe and two Emmy nominations.
What was Nell Carter's net worth at the time of her death?
Nell Carter was born Nell Ruth Hardy on September 13, 1948, in Birmingham, Alabama, to Horace Hardy and Edna Mae. She got her singing start on a local gospel radio show and also sang in the church choir. When she was 15, she began performing at coffeehouses in her area and later in gay bars.
She changed her last name to "Carter" when she was 19 and moved to New York. The singer made her Broadway debut in 1971 in Soon. She followed that up with an appearance in the musical Miss Moffat. In the late '70s, Carter shot to stardom when she starred in the musical Ain't Misbehavin'. The role earned her a Tony Award in 1978.
In addition, Carter appeared in You Take the Kids, Hangin' With Mr. Cooper, and Morton's by the Bay.
According to Celebrity Net Worth, Nell Carter's net worth was $2 million at the time of her death in 2003.
What was Nell Carter's cause of death?
Carter's spokespeople confirmed the entertainment icon died on January 23, 2003, at 54. Nell Carter had battled diabetes for many years and collapsed in her Beverly Hills home. Her 13-year-old son discovered her body that night.
The performer's will stipulated that no autopsy be performed, the Los Angeles Times reported. However, the LA County coroner deduced a probable cause of death. The coroner used her x-rays, medical history, and blood tests to rule that Nell Carter died of heart disease, with diabetes playing a significant role.
The coroner also ruled out foul play, and tests indicated she had no illegal drugs in her system.
Two decades before her death, her Gimme a Break! co-star Dolph Sweet, who played Chief Carl Kanisky, died while the series was still on the air. Carter gave the eulogy at Sweet's funeral.