One of the rappers from Migos, Takeoff was shot in Houston — What actually happened, and who shot and killed him?
Early Tuesday morning on Nov. 1, 2022, reports surfaced regarding rapper Takeoff's death in Houston, Texas. He was reportedly shot, but what is Takeoff's cause of death? The rapper was a member of Migos, along with Quavo and Offset. Although Quavo was with him at the time of his death, he remains unharmed.
What is Takeoff's cause of death?
According to multiple reports, both Takeoff and Quavo were involved in a dice game at a bowling alley called 810 Billiards & Bowling around 2:30 a.m. on Tuesday morning. An altercation ensued, during which Takeoff was shot and killed. He was pronounced dead on the scene before he was taken to the hospital.
Two other unnamed individuals were also injured at the same location and they were taken to the hospital.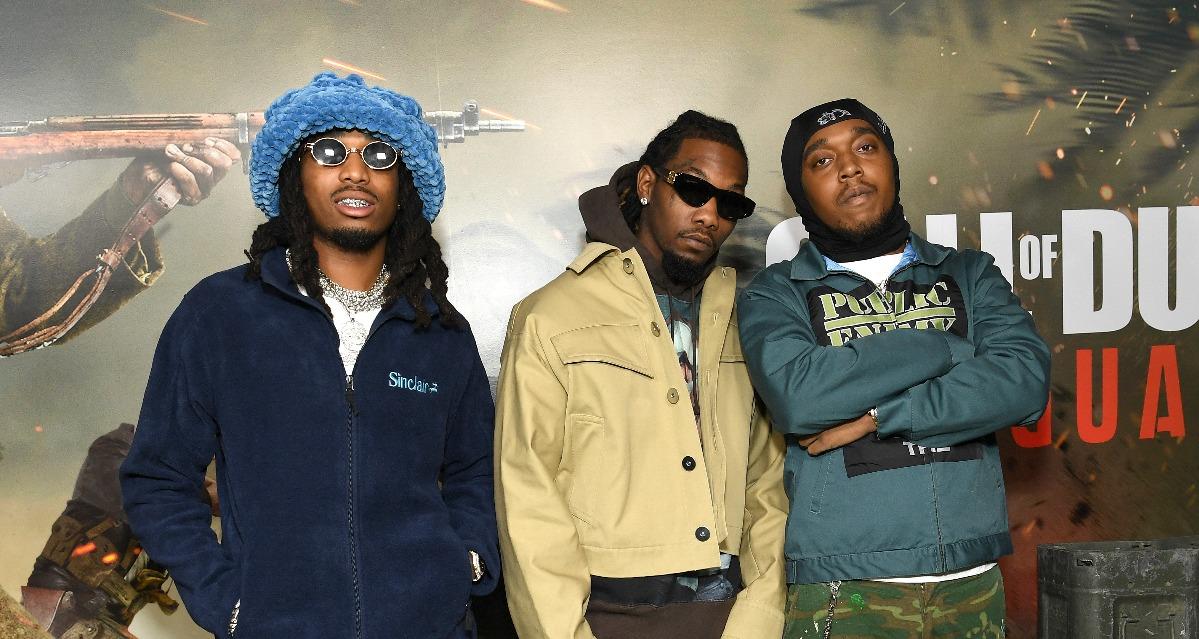 Although there hasn't been an official cause of death released yet for Takeoff, he died from injuries sustained from the shooting. He was 28 years old at the time of his death. And celebrities have already begun to mourn the rapper.
Chris Eubank Jr. shared on Twitter, "I remember @1YoungTakeoff being a very down to earth, cool dude. Cant believe I'm having to say this again about another young black star being killed for no reason, something really has to change in the industry, it's sickening how easy & often people are dying. RIP Takeoff."
Adin Ross tweeted "Rest in peace to Takeoff I just spoke to him too … I'm in shock right now, I can't believe it. I pray to God it's fake. This sh-t just isn't fair bro."
Who shot Takeoff?
Because the story is still developing, information about who shot Takeoff hasn't yet been released. However, rumors are swirling that the shooting was over the dice game at the bowling alley, though it could have been something much more than that.
For now, it's mere speculation as plenty of rappers and celebrities mourn the loss of Takeoff.