Chris Evans has a new mission! The Buzz Lightyear star is looking for a partner. Find out more about the actor's new goal and check out his dating history.
In a video interview with Shondaland, posted July 15, the Captain America star was asked what he is "laser-focused" on in life. He responded, "Maybe [I'm] laser-focused on finding a partner, you know, someone that you want to live with."
Chris, who stars in Netflix's new film The Gray Man, continued, "I mean, look, I love what I do. It's great. I pour all of myself into it. But…even this industry is full of pockets of doubt, hesitation, and recalibration in terms of really trying to find someone that you really can pour all of yourself into. Maybe it's about trying to find someone that you're looking to spend your life with."
The Buzz Lightyear actor, 41, has dated and been romantically linked to several actresses, while Lizzo famously slid into his DMs last year. And while Chris hasn't found that life partner quite yet, he doesn't go home to an empty house: He lives with his best friend, his dog Dodger.
See Chris' dating history below: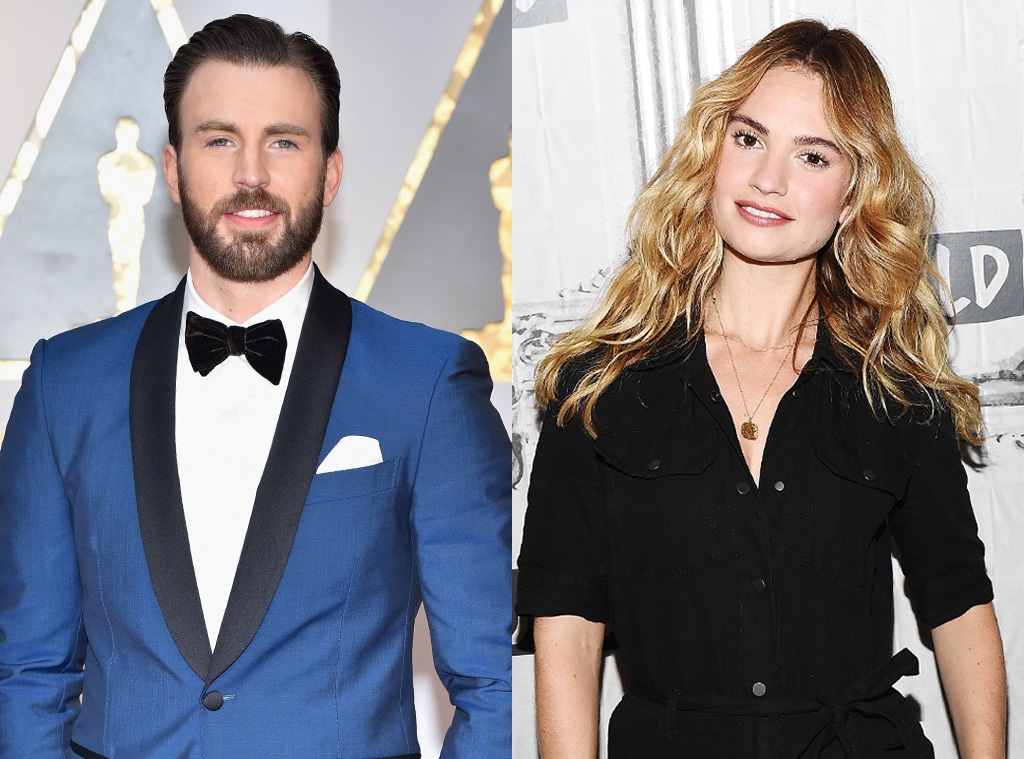 Lily James
In July 2020, the Captain America actor and the Pam & Tommy actress sparked romance rumors when they were photographed looking cozy on two separate occasions in London. They never confirmed a relationship.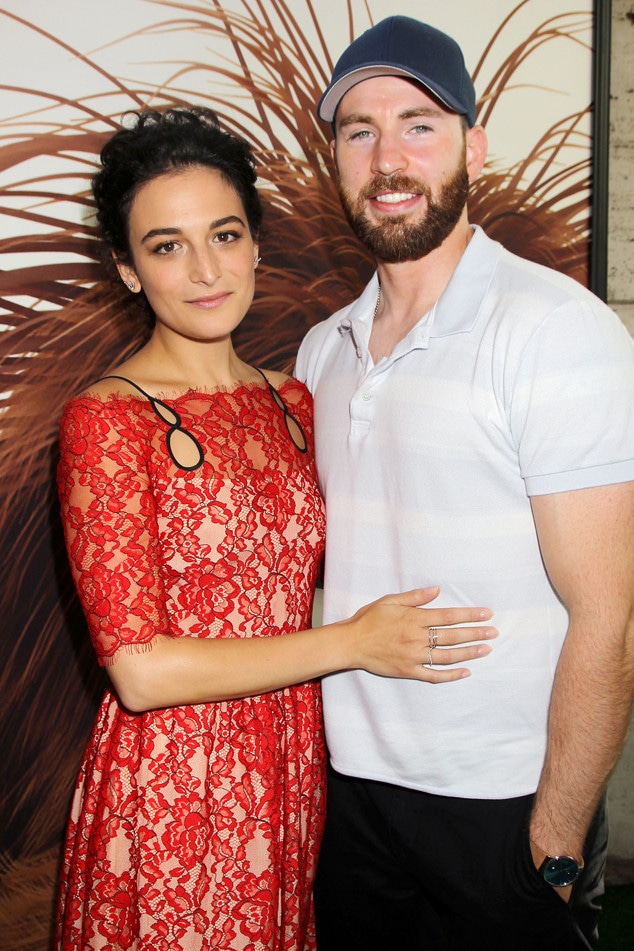 Jenny Slate
Chris and Jenny first began dating in 2016 after meeting on the set of the film Gifted. They split the following year but soon reconnected. In 2018, it was revealed the couple had broken up again.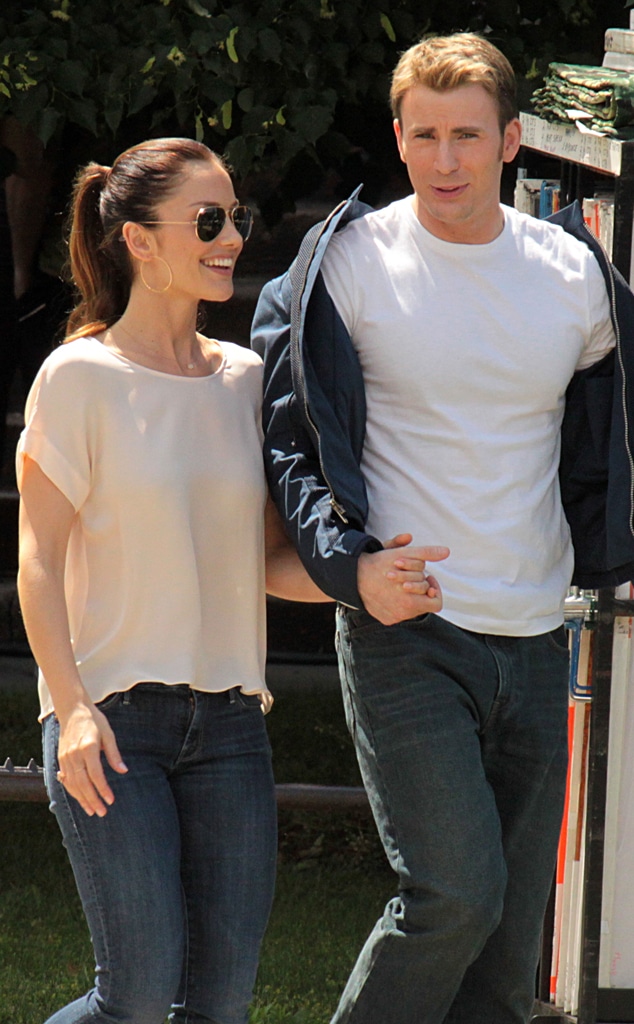 Minka Kelly
The two dated on and off between 2007 and 2013 and were last spotted together in 2015.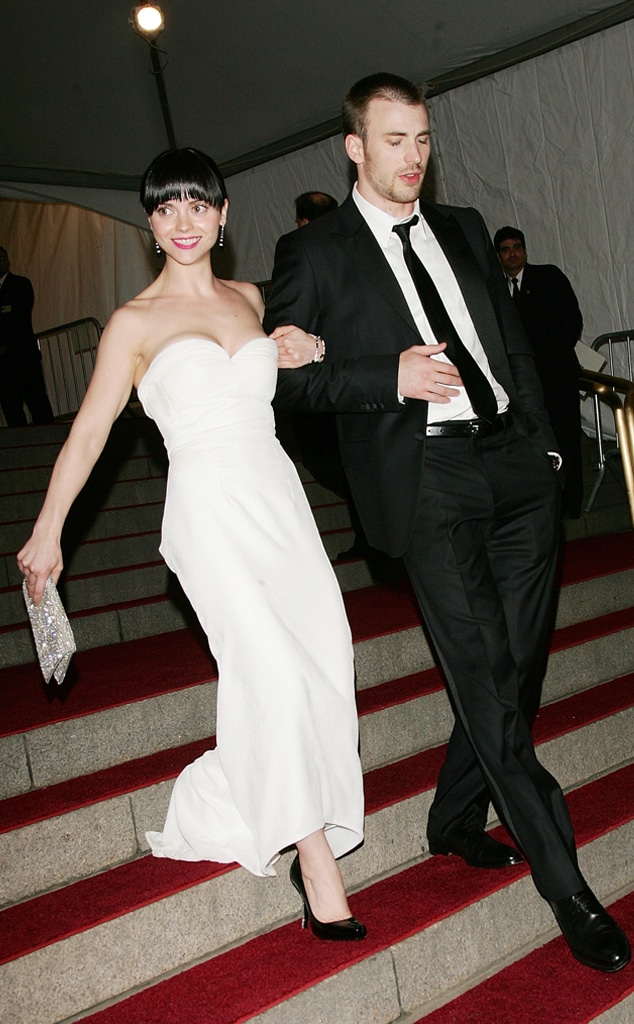 Christina Ricci
While they kept tight-lipped about details of their romance, whose duration is unknown, they made their red carpet debut as a couple at the 2007 Met Gala.
Jessica Biel
Chris and Jessica, co-stars in the 2004 movie Cellular and the 2005 film London, dated for several years before they split in 2006.
The talented pair began dating in 2001 and starred in two movies together in the course of their five-year relationship. Though they eventually split, the former couple came close to taking the next step. "We always talk about [marriage]. We both want to be married, and we both want to have children," Biel told Cosmopolitan in 2005. "But we're not engaged, so the rumors are false … so far."
Kate Bosworth
The former costars sparked romance rumors after meeting on the set of 2000s The Newcomers.
Emmy Rossum
The Scott Pilgrim vs. the World star was spotted locking lips with Rossum at a Hollywood bar in 2007 — but the Shameless alum insisted at the time that they were just friends.
Kristin Cavallari
When the New York Post reported that the Laguna Beach alum had moved on with the Fantastic Four star following her split from Nick Zano, she quickly cleared the air. "I've known Chris for a while, just through mutual friends," Cavallari told Us in 2008. "We're just friends."
Amy Smart
Evans was seen leaving a London club with the Butterfly Effect actress in August 2010, but both movie stars were tightlipped about the status of their relationship.
Dianna Agron
An insider told Us that the Glee alum got cozy with the Knives Out actor at a pre-Oscars bash in February 2011, shortly after she and Alex Pettyfer called it quits. The pair dated briefly before going their separate ways.
Ashley Greene
According to E! News, the Twilight actress was "all over" Evans at a Hollywood club in March 2011 — and the dancing duo had "a lot of chemistry." At the time, Greene had just broken up with Joe Jonas after almost a year of dating.
Sandra Bullock.
The unlikely duo was first linked in early 2014 and each handled the rumors with a major sense of humor. "We've since married and it started breaking apart, so we separated," the Miss Congeniality actress teased Entertainment Tonight at the time. "We filed for divorce, and I hope everyone can respect our privacy. But we're going to remain friends and share the responsibility for the farm animals we've taken on because you just can't abandon the animals." Two years earlier, Evans admitted that Bullock was his biggest childhood crush.
Lily Collins
Us broke the news in March 2015 that the Avengers: Age of Ultron star was dating Collins after the pair met at the Vanity Fair Oscars party earlier that year. "It's just the beginning stages," a source revealed at the time. "But they're having a lot of fun and seeing where it goes."