David Bowie was reportedly romantically linked to some tall list of stars – Here's a look at his relationship history.
When it comes to sheer impact on the face of popular music as a whole, few artists can claim to have the longstanding impact that David Bowie has. Despite the fact that he passed away in 2016, David's name is an ever-present part of the musical conversation. A new documentary about the artist, Moonage Daydream, dives deep into the legend that was David Bowie.
But many may not be aware of the details that surrounded his personal life, namely his relationship history. With that being said, who was David Bowie romantically involved with? Let's unpack the prolific songwriter's love life.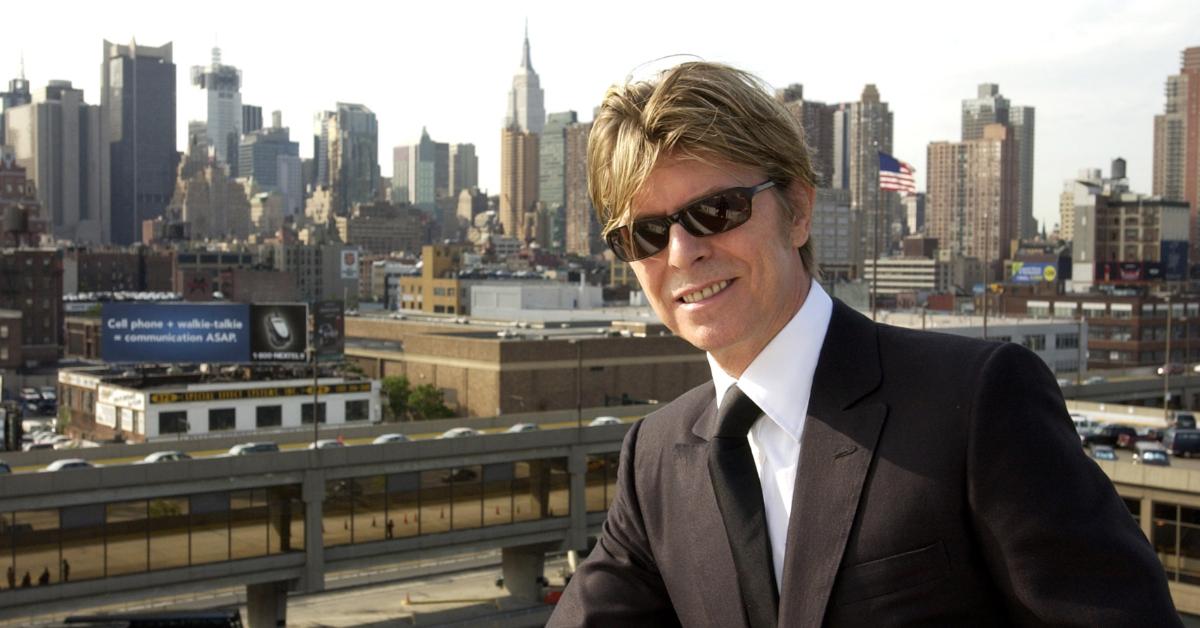 David Bowie's relationship history is quite long and complex.
Much like the enigmatic star's public persona, David's relationship history traverses many partners over the course of roughly six decades. During that time he was married twice and had two children, but there was a lot that happened in between that as well.
Per Wikipedia, David's first recorded relationship began in 1968 when he worked a dance scene for a BBC play, The Pistol Shot. There he met dancer Hermione Farthingale and the two quickly took up a liking for one another, moving into a London flat together. Just one year later they split up because Hermione had to go to Norway to work on the film Song of Norway.
Shortly after, David met Mary Angela Barnett and the duo was married on Mar. 19, 1970. Their marriage lasted for 10 years and was described as an open relationship by both involved parties on numerous occasions. From that union came David's first child, a son named Duncan Jones. The former couple divorced on Feb. 8, 1980, in Switzerland.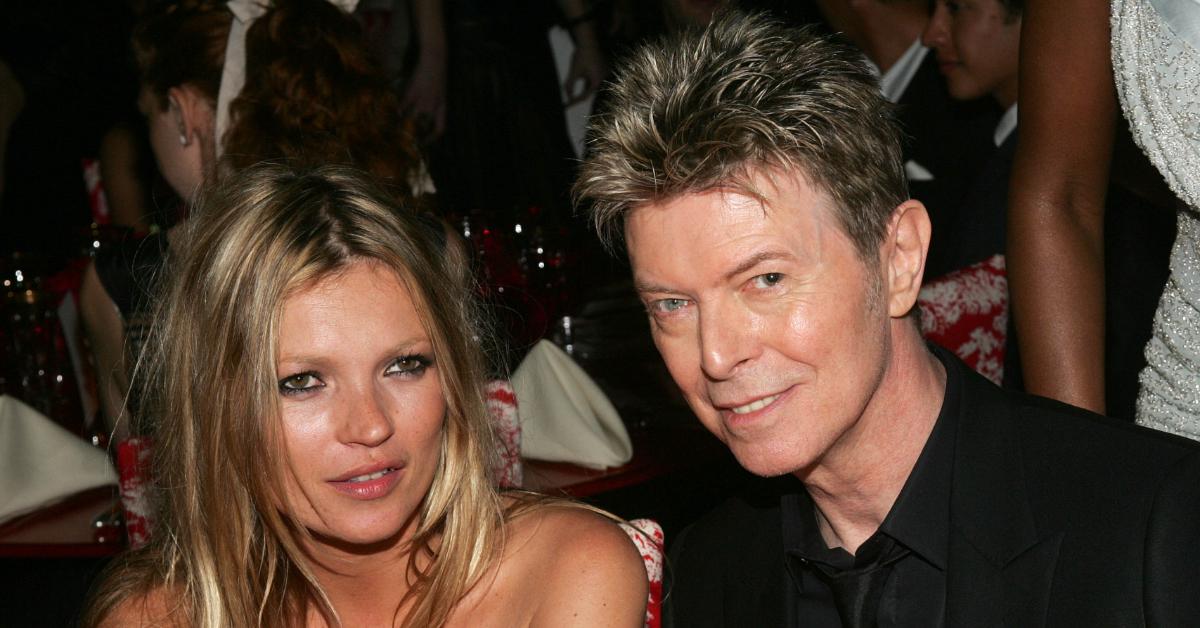 As previously mentioned, David and Angela were in an open relationship, so his romantic history continued on despite the two being a couple. And according to Married Wiki, David had plenty of rumored affairs throughout his life.
Back in 1970, David reportedly had a fling with English guitarist Mick Ronson. Then, in 1971, David was reportedly linked to Dana Gillespie, an English actress, singer, and songwriter. He was then involved with Cyrinda Foxe in 1972 around the time that she appeared in his music video for "Jean Genie."
David dated French singer Amanda Lear from 1972 to 1973 and hooked up with Sabel Starr in 1973. He then was romantically involved with Dutch singer Romy Haag, whom he dated from 1973-1974. From 1975 to 1979, David was in a relationship with Ava Cherry. In 1982, David reportedly linked up with legendary actress Elizabeth Taylor, and then Bianca Jagger 1983, Mick Jagger's former wife.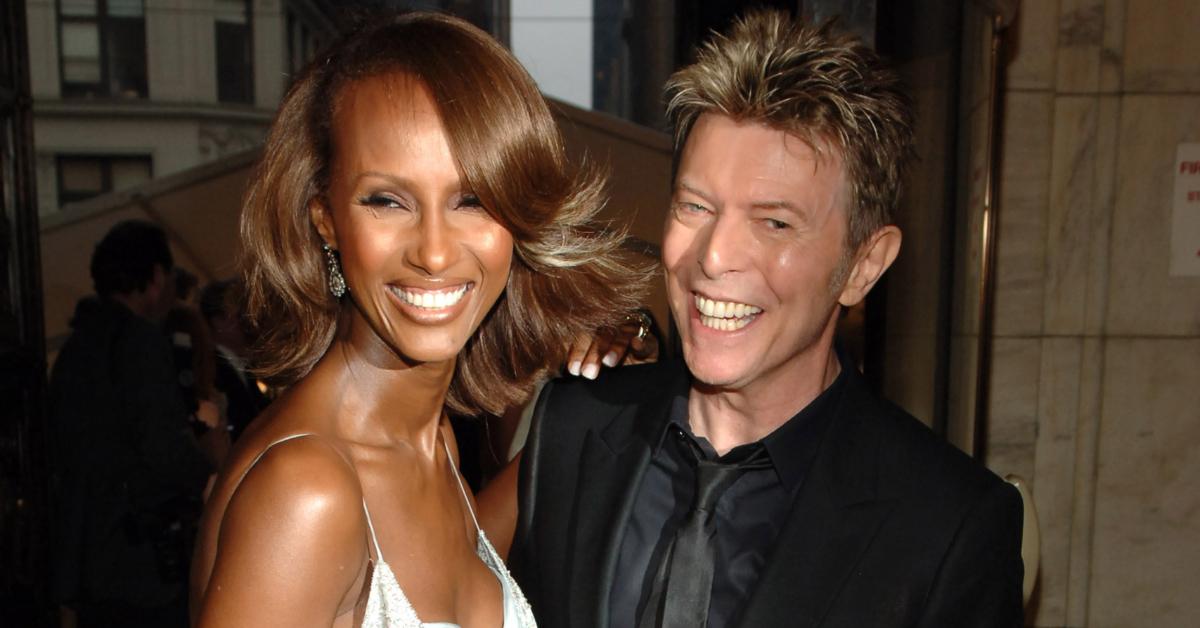 From 1987 to 1990, David and actress Melissa Hurley were an item. During that time frame from the late 1960s until the early 1990s, David was also rumored to be involved with the likes of Helena Springs, Queenie, Marianne Faithfull, Mick Jagger, Cherry Vanilla, and Susan Sarandon. However, by 1992, David tied the knot with the woman that he would spend the rest of his life with: Iman Abdulmajid.
David and the world-renowned model were truly a power couple for the ages. Beyond walking the runway for some of the world's biggest designer brands, Iman is well-known for her philanthropic work. The two were married in a private ceremony in Lausanne, Switzerland, on April 24, 1992, and the ceremony was a direct influence on David's 1993 album "Black Tie White Noise."
The pair share one daughter named Alexandria Zahra Jones, who was born on Aug. 15, 2000, in New York City.