Yes, Mariah Carey is being sued for "All I Want for Christmas Is You" by another songwriter named Andy Stone— Here's why…
Being original in this day and age is no easy feat. Over the years, a handful of musicians have been accused of ripping off other artists' songs.
However, when an artist is accused of stealing another party's music, the claims typically come pretty soon after the song in question was released — not almost 30 years later.
Well, get this: Mariah Carey is currently being sued for copyright infringement for her 1994 mega-hit "All I Want for Christmas Is You."
Singer Andy Stone is suing Mariah Carey for at least $20 million in damages.
On June 3, a complaint filed in New Orleans federal court accused Mariah Carey, her co-writer Walter Afanasieff, and Sony Music Entertainment for copyright infringement and misappropriation, among other claims, per CNN.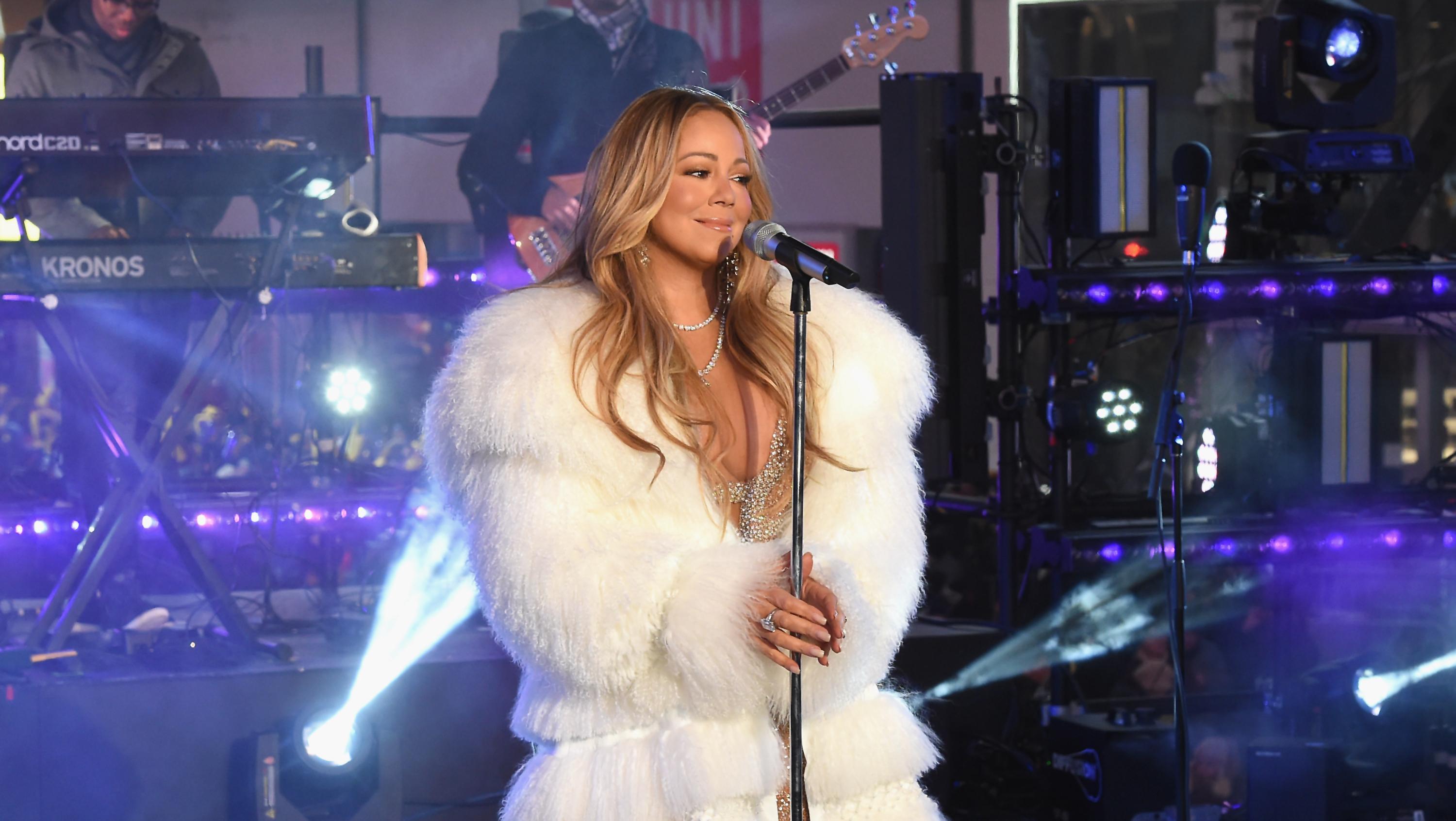 The plaintiff, Andy Stone, says he released a single with the same title five years before Carey released her "All I Want for Christmas Is You" in 1994.
While the songs do share the same title, it's important to point out that they have different melodies and lyrics. Stone's "All I Want for Christmas Is You" is a country ballad, while Carey's song is a pop track.
Who is Andy Stone?
Andy Stone is a singer-songwriter and country musician who sings under the stage name Vince Vance.
His group, Vince Vance & the Valiants, released a song titled "All I Want for Christmas Is You" in 1989, which features Lisa Layne on vocals.
Per People, Stone is claiming in his suit that his song, "All I Want for Christmas Is You" received "extensive airplay" on the radio during the 1993 holiday season. He also noted that the country song landed on Billboard's Hot Country Singles & Tracks chart the following year at No. 55.
In comparison, Carey's version has repeatedly topped Billboard Hot 100 chart over the years. In 2017, the song was estimated to have collected over $60 million in royalties, per The Economist.
And although Stone's song has different lyrics and instrumentals than Carey's song, he claims that Carey, Afansieff, and Sony "never sought or obtained permission" to use the song's title. He also claims that he never gave anyone permission, consent, or a license to use its title.
After news broke of Stone's filing, many folks took to Twitter to share their thoughts on his case claims. However, it seemed like most people weren't all too concerned for him.
"All I Want For Christmas Is You" is a pretty common title.
But wait, the plot thickens. And it looks like the odds are stacked against Stone.
Pamela Koslyn, a Los Angeles attorney specializing in music and intellectual property rights, told Deadline that there are actually 177 works (most of which are musical compositions) with the title "All I Want for Christmas Is You."
"Song titles aren't entitled to copyright protection," she said, adding, that there are "177 works using the same title" — some of which were published before Stone recorded his song.
She also gives the example of the popular title "My Baby," which has 4,860 works registered with the Copyright Office without any conflict.
Carey has yet to respond to the allegations against her.