Who is Glamzilla? TikTok influencer talks about authenticity: "I Have No Choice but to Be Me".
If you've spent hours scrolling through TikTok, you've probably stumbled across one of Stephanie Valentine aka Glamzilla's posts on your "For You" page. The social media influencer has certainly made her mark in the beauty space, sharing must-have makeup items, go-to looks, and the cheaper product "dupes" you didn't know existed, until now.
But while makeup and skincare are certainly at the forefront of Stephanie's brand, what makes this influencer a star has been her ability to shine a light on her own personal journey.
Whether Stephanie shows viewers her ongoing battle with eczema, rosacea, and psoriasis, or details her results following gastric bypass surgery, the 30-year-old continues to create her own lane in the beauty space, and not follow "trends."
In an exclusive interview with Distractify, Glamzilla — who partnered with Colgate Optic White Pro Series — opened up about "taking up space" in a competitive market, and, of course, all thing beauty.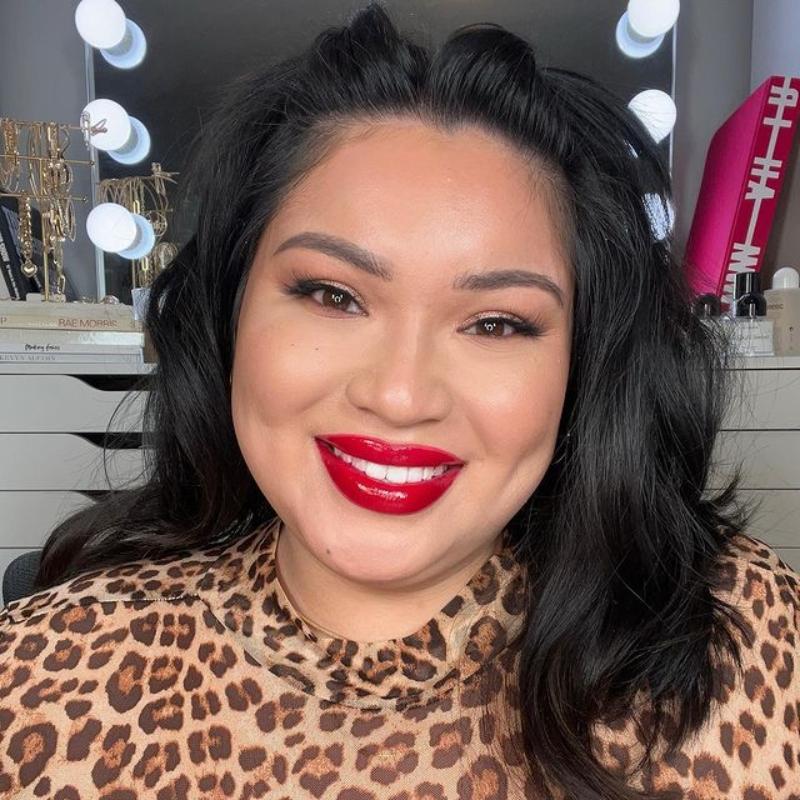 Who is Stephanie Valentine aka Glamzilla? TikTok influencer opens up about her journey as a content creator.
While some influencers become overnight successes following one viral video, Glamzilla has been actively working hard to build her brand for the past 10 years. After quitting her 9-5 job, Stephanie decided to pursue her dream of being a social media influencer.
But for the beauty mogul, modeling content off of already successful creators was not in her mindset.
"I just wanted to be someone who shared her passion," she noted. "Literally, I like lipstick. And I just wanted to share that with the world. … But like, being a plus-size Asian content creator, I have no choice but to be me."
"Because there's no one else taking up that space, I have to," she continued. "And it's the only way future content creators can grow."
(Click here if the TikTok video is not playing)
For Stephanie, she's interested in showing all facets of her life — the good, the bad, and simply the real.
"I think people forget social media is just about being social and connecting," she said. "It's not about showing the greatest or the most amazing parts of your life."
"It's just about being and I just want to be," she added.
TikTok influencer Glamzilla talks the importance of self-care.
While some may associate self-care with going to get a pedicure or taking a long bath, Glamzilla told us that self-care is finding "what's important to us and what works for us" after getting to know ourselves better.
The influencer's routine starts off with a "really good night's sleep," noting that simple things such as brushing her teeth using Colgate Optic White Pro Series, combing her hair, putting on skincare, and "choosing to be in spaces that make me feel OK to be me" is how she prioritizes self-care.
(Click here if the TikTok video is not playing)
As for the go-to item that everyone must keep in their beauty kit?
"Confidence in yourself," she told us.
"Being scared of makeup, or thinking your routine is not enough [is overrated]," she continued. "Whatever works for you works for you. I think I am kind of over people saying, 'this is a horrible makeup trend, or don't do this.' Do whatever the heck you want. Because I think whatever makes you feel beautiful, whatever makes you feel powerful is exactly what you need to do."
Yas, queen!