Skateboarding legend Tony Hawk is currently walking with a cane — Is he OK?
When it comes to skateboarding, Tony Hawk is literally the GOAT. The iconic pro skateboarder won the National Skateboard Association World Championship for 12 years in a row during the prime of his career. While he retired in 2003, he continues to skateboard today and remains relevant.
But as of late, fans have been concerned about Tony's health. The 54-year-old recently shared a picture on Instagram where he was seen using a cane. Is he OK? Here's what we know.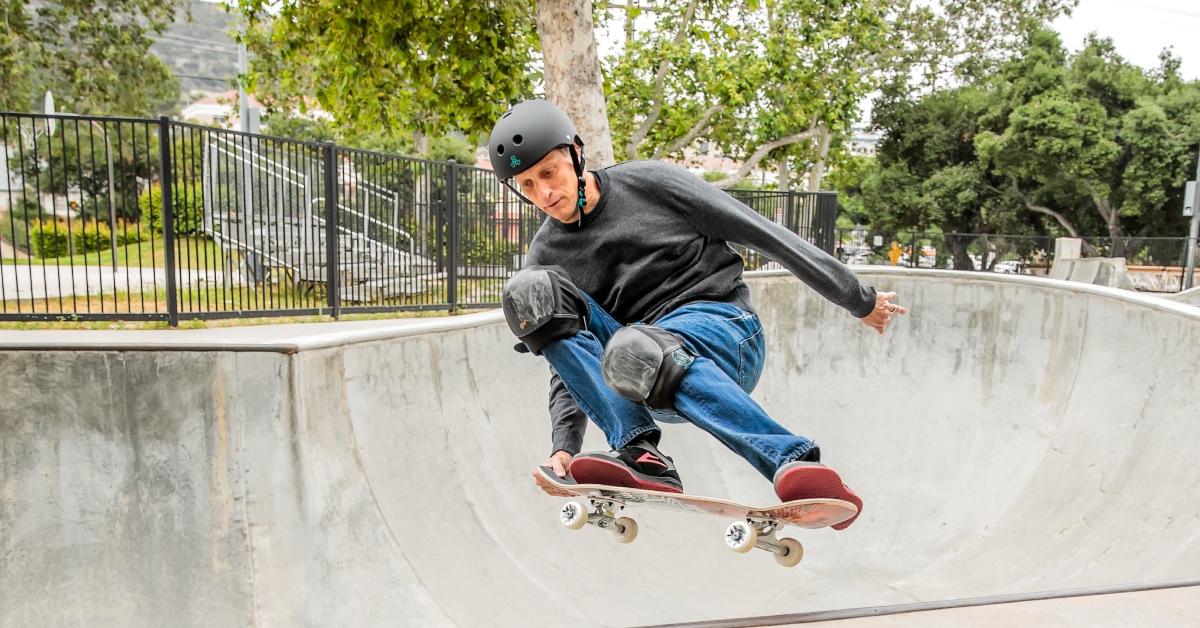 Why does Tony Hawk use a cane?
On Dec. 16, Tony shared two photos of him on Instagram. In the first photo, he was seen posing with American pro wrestler the Undertaker. In the second photo, he was pictured with rapper Ludacris and comedian Kevin Hart. "My life is [still] weird. And I am more thankful than ever," wrote Tony in the caption.
One user wrote in the comments, "My childhood idol got a cane." Another said: "Thought I'd never see the day Tony Hawk would have a cane."
On Twitter, the conversation around his walking stick continued. After hearing fans' concerns, Tony shared some details about his new accessory and reassured fans that this was a temporary situation.
"To those seeing pics of me using a cane and assuming it is a permanent situation: I had my femur surgically realigned 2 weeks ago to order to get back to what I love doing at a high level. And I'm taking it slow this time around. See you on the other side," Tony wrote.
In November, he briefly mentioned he had an upcoming procedure scheduled in a video from the Detroit Thanksgiving Day Parade, where he was featured.
"Thank you Detroit!" he wrote, adding "My apologies to the hundreds (thousands?) of people that yelled 'Do a kick flip.' Surgery is next week … not taking any more chances," Tony wrote at the time."
Back in April, Tony told People that he broke his femur while on his board on March 7, 2022. And prior to his parade appearance in November, he revealed to fans in a lengthy post that he had rushed his recovery. "My femur never fully connected at the fracture and has only grown further apart on one side of my leg," he wrote. He also mentioned the surgery that he would be having post-Thanksgiving.
"It's gonna be a slow, delicate process in the coming months, but I plan to emerge stronger, wiser, and more thankful than ever," Tony wrote.
Wishing all the best to Tony! Take your time and we hope to see the day that you'll be doing kickflips again.