Are College and University the same? Here's what makes the two educational schools different.
The words college and university are often used interchangeably in the United States, but these two types of higher-educational schools aren't exactly alike. What is the difference between college and university?
Broadly speaking, colleges are usually private schools and offer undergraduate degrees, while universities are public or private schools that offer undergraduate and graduate degrees.
Colleges are typically private and smaller than universities, and they may be more multidisciplinary.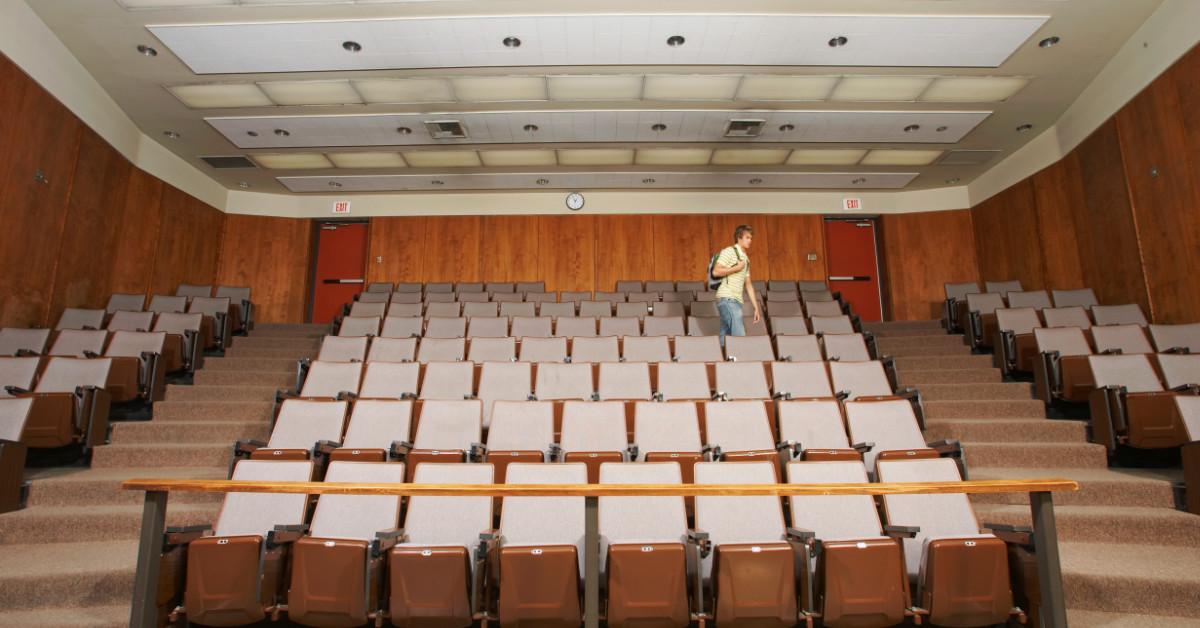 As Best Colleges explains, colleges are often smaller than universities in both campus size and student population. Most are private schools with no state funding, and some have religious affiliations. Liberal arts colleges have students take courses in a wide range of subjects in pursuit of a bachelor's degree, while other colleges can be more specialized. Bear in mind, however, that a liberal-arts curriculum is not necessarily humanities-specific: Many involve the sciences, too.
Vocational and technical colleges often fall into the "college" category, too, as do community colleges. These schools may offer certificates or associate degrees instead of bachelor's degrees. And oftentimes, students will start at a community college and then transfer to a four-year college or university to get a bachelor's degree.
Colleges often offer a smaller student-to-teacher ratio, providing a more personal experience, but they may offer less financial aid and fewer resources than universities, according to Best Colleges.
Universities are typically larger and may be state-funded or research-oriented.
Universities, on the other hand, may be public or private, and they offer undergraduate and graduate degrees. They're often marked by larger campuses and larger student bodies, and they may be geared toward research.
Best Colleges say the pros of universities include their diversity of students and course offerings, while cons include the limitations in faculty and classroom availability and the possible loneliness or isolation of attending such a large institution. Also, as U.S. News & World Report points out, undergraduate students and graduate students may end up going after the same opportunities and resources at universities.
To make matters more confusing, some colleges are actually universities, and some universities have colleges within them.
Here's where the college-university differentiation gets a bit muddled. As Best College notes, some universities have "college" in their name, such as the College of Charleston. And some universities have colleges within them, with Michigan State University hosting nearly 20 colleges. Colleges within universities often have a degree of autonomy and offer a specific academic focus, and students at the university may have to apply to colleges at that university to take courses that college.
When deciding between a college and a university, consider what kind of experience and education you're looking for, and don't get caught up on the labels."If some place really interests you or some place just sounds so tantalizing, even if it's not that same type that you think you might want when you start out, keep it in the mix," Carly Mankus, senior assistant dean of international admission at Franklin and Marshall College, advised in an interview with U.S News. "What harm could it do?"