Your search for the most beautiful & hottest Venezuelan women ends here. Follow this list of the top 10 hottest & most beautiful women in Venezuela.
When we talk about extremely cute, gorgeous, and hottest women, Venezuela comes at the top. Venezuela is one of the leading countries with the most beautiful women in the world. Along with beauty, Venezuelan women have amazed the world with their talent, and intelligence in all occupations.
They are the true examples of beauty with the brain, a great pack of wiseness, an attractive body, sexy looks, and a beautiful face. This is the reason Venezuela holds the record of winning most global beauty pageants. We have shortlisted below the most beautiful women in Venezuela right now. Let's run down the list and tell us your desirable Venezuelan women in the comment section.
Top 10 Hottest & Most Beautiful Women in Venezuela
10. Lele Pons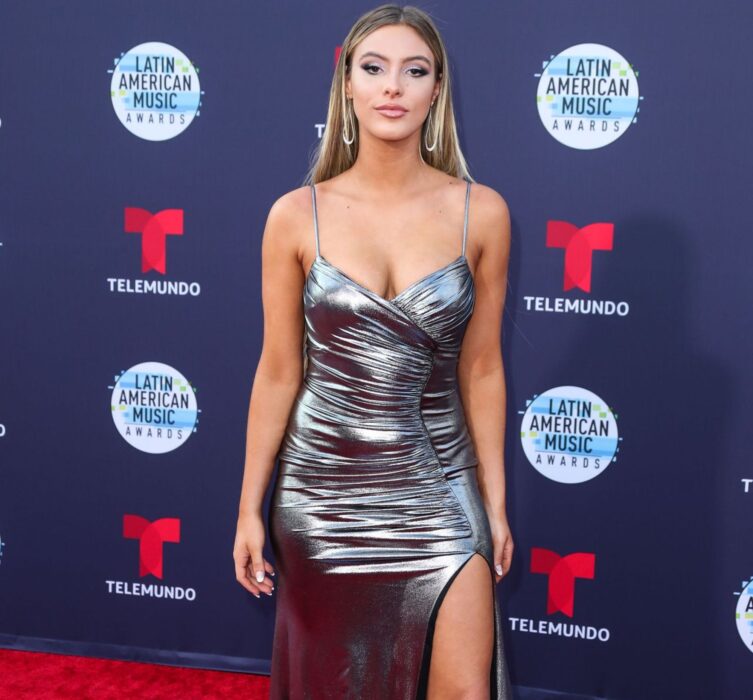 Lele Pons is a Venezuelan-American celebrity, singer, comedian, and actress. She is also a YouTuber by profession. Undoubtedly a deserving name on the Beautiful Venezuelan Women list. She was born on 25 June 1996 in Caracas, Venezuela. She achieved eminent success at a young age.
In 2015, this Venezuelan beauty did her graduation from Miami County Day school. She started her career with Vine- a video hosting service to showcase her creativity to make people laugh. She gained popularity for her creativity and became the first to obtain one billion loops. And she is active in acting since 2016, starting with a short film, performing cameo, and leading roles.
This beautiful woman from Venezuela performed in various music videos as a dancer, runner, and lead singer. The singer received nominations in various categories but won the WWI award in 2018, Triple Threat in 2019, and Teen Choice Awards for Choice Viner in 2016. This astonishing beauty rule social media with 49m followers on Instagram.
9. Sheryl Rubio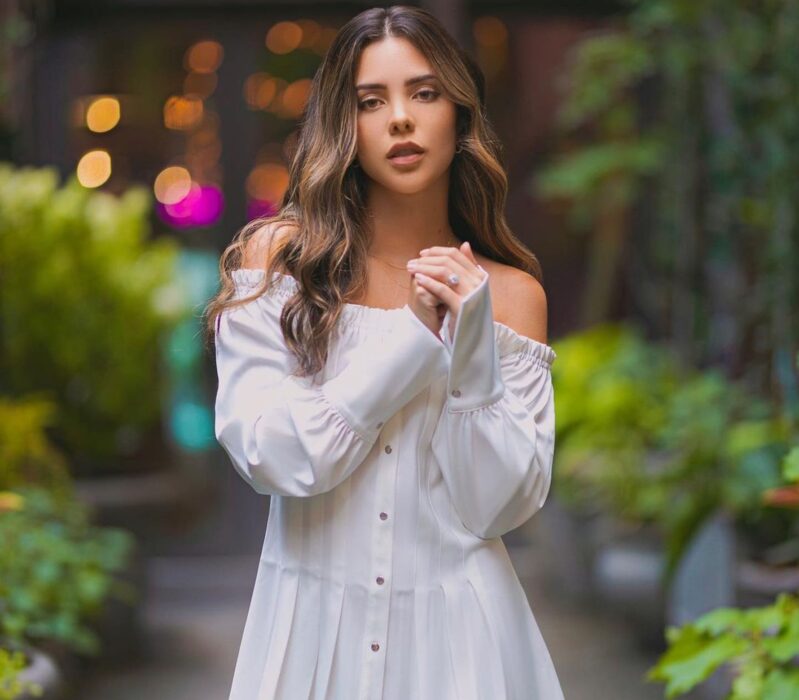 Sheryl Rubio is a multi-talented artist who started her career back in 2007. The stylish performer holds talent in acting, modeling, dancing, songwriting, and even fashion design. She started her career with modeling and modeled for big brands like Forever 21 and Nike Women's Advertising. Alongside modeling, her acting skills gained much to applaud. She started acting at age 08 in Amantes de Luna Liena.
This versatile and beautiful Venezuelan actress showcased her talent in 15 TV shows and a film but gained immense popularity with Somostu y yo- a Boomerang Latin American series.
8. Shannon De Lima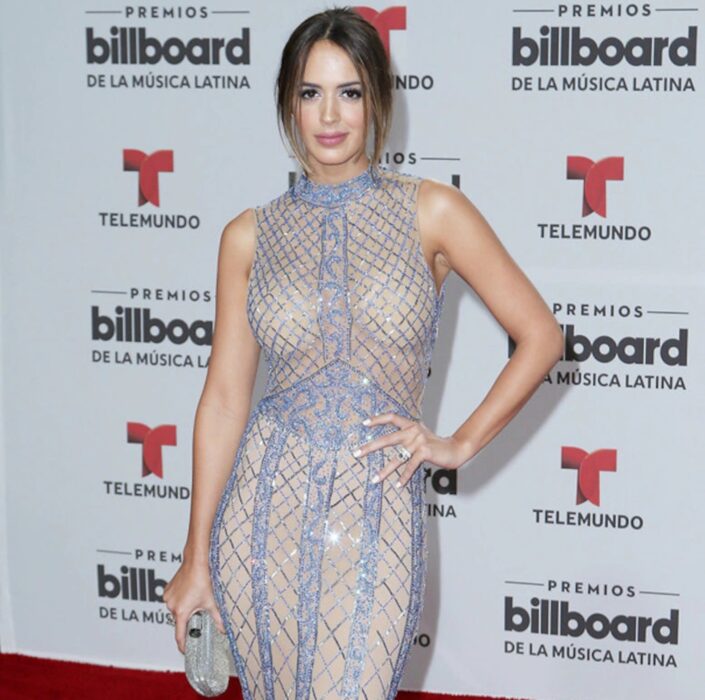 Shannon De Lima is a beautiful actress from Venezuela famous for her roles in 13 Segundos, Betty en NY, besides Estimulo. She is a hot model, social media influencer, entrepreneur, TV persona, and fashion blogger. She grabbed attention during the Miss Earth Venezuela Pageant. Despite winning the runner-up position-she rose to fame and later appeared in various commercials. She gained immense popularity for her skills & beauty and comes in 8th place among the top 10 hottest Venezuelan women in 2022.
The stunning beauty of Venezuela earlier was married to Marc Anthony, is a mother to 02 children now, and currently dating James Rodriguez. Her first child is with Venezuelan actor Manuel Sosa, and the second child is with the Soccer star James Rodriguez.
7. Migbelis Castellanos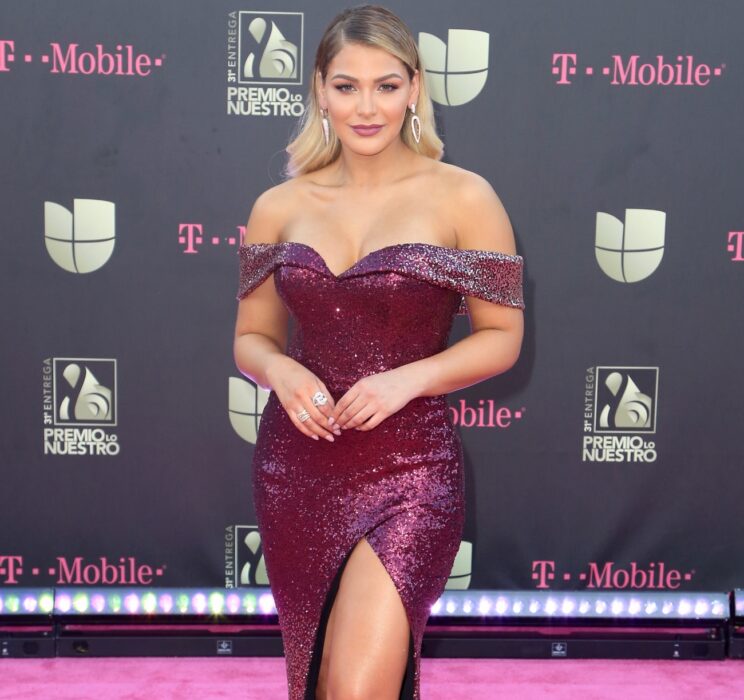 Migbelis Castellanos is another most beautiful women in Venezuela in 2022. She is an actress, model, and TV Host. She represented Venezuela during Miss Universe in 2014, and the Costa Oriental region in 2013 during Miss Venezuela. The crowned beauty of Nuestra Belleza Latina also won different tiles in various contests, such as Miss Teen Costa Oriental in 2010 and Miss Venezuela in 2013.
This stylish Venezuela model holds a great fan base on social media by keeping the audience entertained and engaged with her looks and beauty besides inspiring people with her traveling spree. She has millions of followers on Instagram and her Instagram says a lot about her interest.
6. Osmariel Villalobos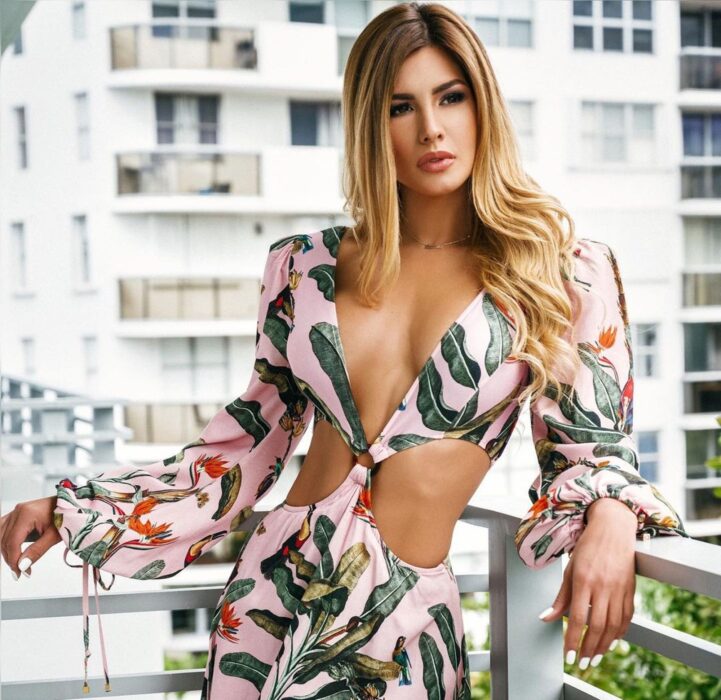 Osmariel is a pretty lady from Venezuela who is a model, TV host and business women by profession. This beauty grabbed all attention after winning the pageant in 2011. Even Villalobos represented Venezuela in 2012 Miss Earth 2012. However, the list of her awards includes from 2011 and 2012.
Villalobos married Juan Pablo Glavis but parted ways in just 02 years. The Miss Earth Venezuela 2011 title holder holds many hearts for her marvelous looks and elite beauty. She has a huge fan base of 4M people on Instagram to admire her beauty and know her more with each passing day.
5. Edymar Martinez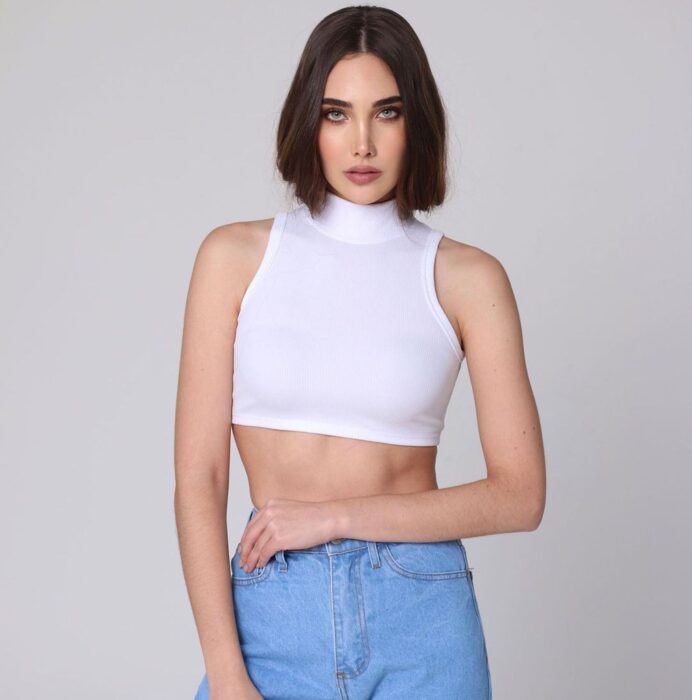 Another popular name among the most beautiful Venezuelan women list. Edymar Martinez is a Beauty Queen, Model, and TV Host by profession. She is a 5 ft 10 in tall Venezuelan girl having brown hair, green eyes, and a perfect body shape. She was born on 10 July 1995 in Anzoátegui, Venezuela.
This green-eyed beauty is a glam doll to the industry. She is the winner of Miss International 2015 with the special band Miss Perfect Body. She began modeling at a young age and in 2010 she won the first beauty pageant Miss Teen Beauty Venezuela at the age of 15 only. After that, she also appeared on the cover page of magazines like Trends and Biglidue. The style shine of Venezuela Edymar keeps the audience entertained with her beautiful and pronounced snaps on social media.
4. Mariam Habach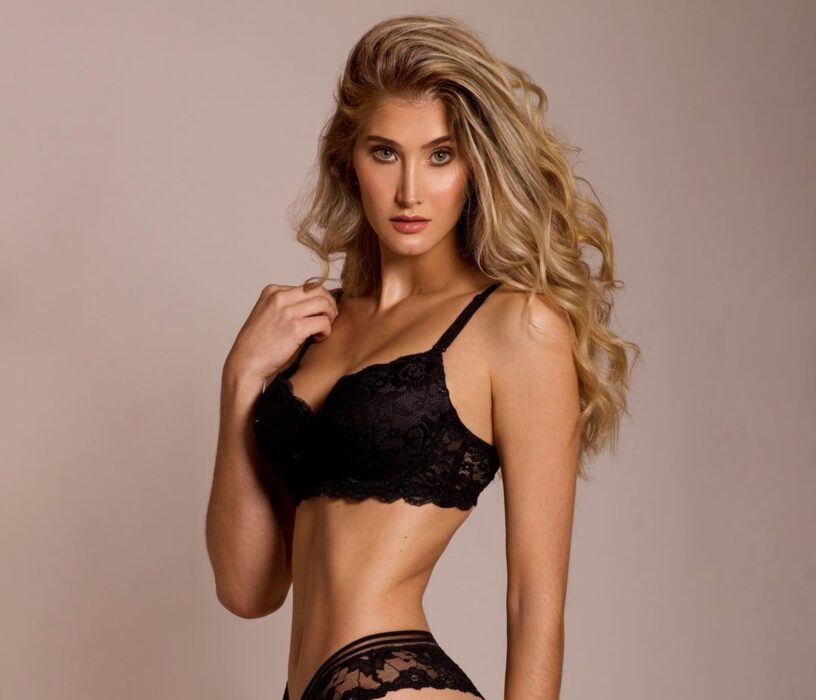 The 4th place for the hottest and most beautiful woman in Venezuela goes to Mariam Habach. She is a 5 ft 11 in tall Venezuelan girl with blond hair and green eyes along with stunning body size. By profession, she is a model and beauty pageant winner of Miss Venezuela 2015. She is also a titleholder of the national beauty pageant Señorita Centro Occidental 2016. Besides that, she represented her country at Miss Universe 2016.
Habach is social media star besides being a model. She shares bold shots on social media to keep her followers engaged on her handle. She can speak multiple languages likely, including Spanish, Italian, and Arabic. This Venezuelan beauty queen is a true example of beauty with the brain.
3. Dayana Mendoza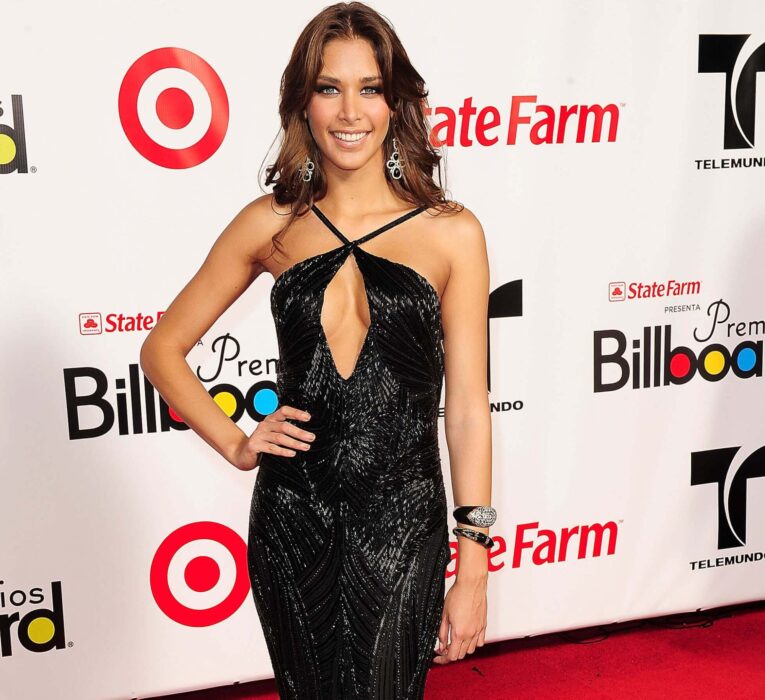 Dayana Mendoza is a multi-talented Venezuelan girl who shares her hand in various skills. She is a beautiful Venezuelan actress, model, film director, and producer by profession. This beauty queen is also a winner of beauty pageants such as Miss Venezuela 2007 and Miss Universe 2008. She holds the Guinness World Record after Stefanía Fernández become the Miss Universe in 2009, the first time a nation won the Miss Universe competition sequentially. She successfully gets the 3rd spot in this list of the top 10 hottest Venezuelan women in 2022.
The hot girl of Venezuela pursued acting in the United States. She joined Elite Model Management in 2001 and worked with brands such as Costume National and Max Mara. Sweet Misery, the first film by this artist released in 2009. Later, she did talk shows as a host besides music albums. She is married to Eva Mendoza Moncada and also has a child. The artist is famous on social media and has huge fan followings.
2. Mariangel Villasmi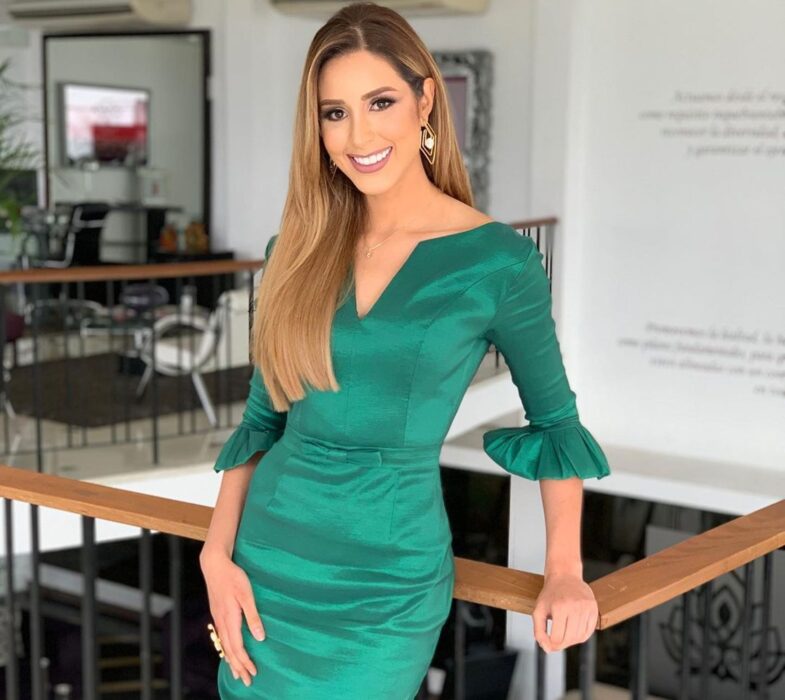 Mariangel Villasmil is an actress, model, and winner of the national beauty pageant Miss Venezuela 2020. She also represented Venezuela at Miss Universe 2020 the next year and placed 23rd. She was born on 22 April 1996 in Zulia, Venezuela. As of now in 2022, she comes in 2nd place among the hottest and most beautiful women in Venezuela.
The prominent entertaining star of Venezuela is pursuing psychology at Arturo Michelena University. She creates podcasts on Spotify and YouTube and is active on social media platforms flaunting her lifestyle, fashion, beauty tips, travel, charismatic confidence, and much more. Besides that, one can't ignore her skills, such as being a professional pastry chef; she runs Slainte Cakes- a pastry hub.
1. Georgina Mazzeo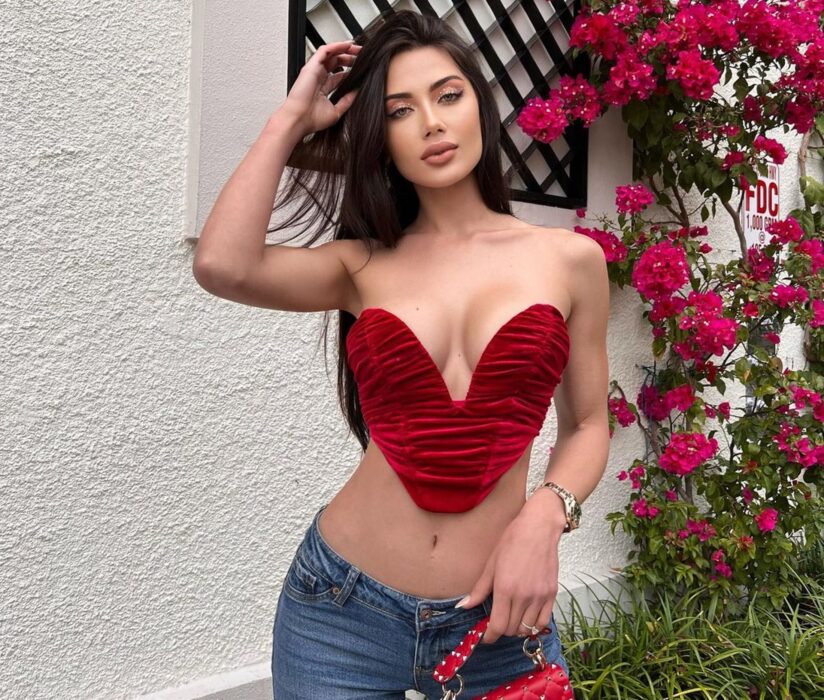 Georgina Mazzeo is the most beautiful and hottest Venezuelan woman as of now. She is a fashion model, fitness icon, and social media influencer. She was born on 30th October 1991 in Zulia Mar, Venezuela.
Georgina Mazzeo is widely popular for her beautiful face and bold personality. She has participated in many beauty pageants and modeling shows. She is 5ft 9in tall with green eyes, black hair, and an hourglass body shape which makes her appearance too hot to handle.
This Venezuelan beauty has modeled for Elite Model Management Miami, IKON management, Bang Energy, and many more. Besides she has appeared on the cover page of several eminent magazines. She has a huge fan base on social media where she engages the audience via hot pictures and beauty tips showcasing lifestyle, fashion, etc.