What is Roger Federer's net worth and how much did he make playing tennis? The Swiss professional tennis player's fortune details.
Professional tennis player Roger Federer may be bringing his sports career to a close, but he isn't leaving the industry empty-handed. Throughout his career, Federer managed to secure 20 Grand Slam titles and ranked No.1 at the conclusion of five seasons, according to ESPN.
Aside from his victories, Federer's career and talent put him in a position to collect substantial earnings, allowing him to lead an elaborate lifestyle and collaborate with major brands and stars like Anne Hathaway. So, how much exactly did Federer make from playing professional tennis, and where does the bulk of his multi-million dollar net worth come from?
ROGER FEDERER Profile Summary
Since turning pro in 1998, Roger Federer has been heating up the tennis court and making massive deals with brands like On. In addition to the 20 Grand Slams titles he won, he also collected eight Wimbleton titles. On September 15, 2022, Federer announced he would be retiring in 2022 following the Laver Cup.
Profession: Swiss professional tennis player
Net worth: $550 million
Birthdate: August 8, 1981
Birthplace: Basel, Switzerland
Education: Federer focused his attention on playing tennis rather than attending college.
Spouse: Mirka Federer
Kids: 4 (two sets of twins)
Roger Federer collected $130 million in prize money, and even more from endorsement deals.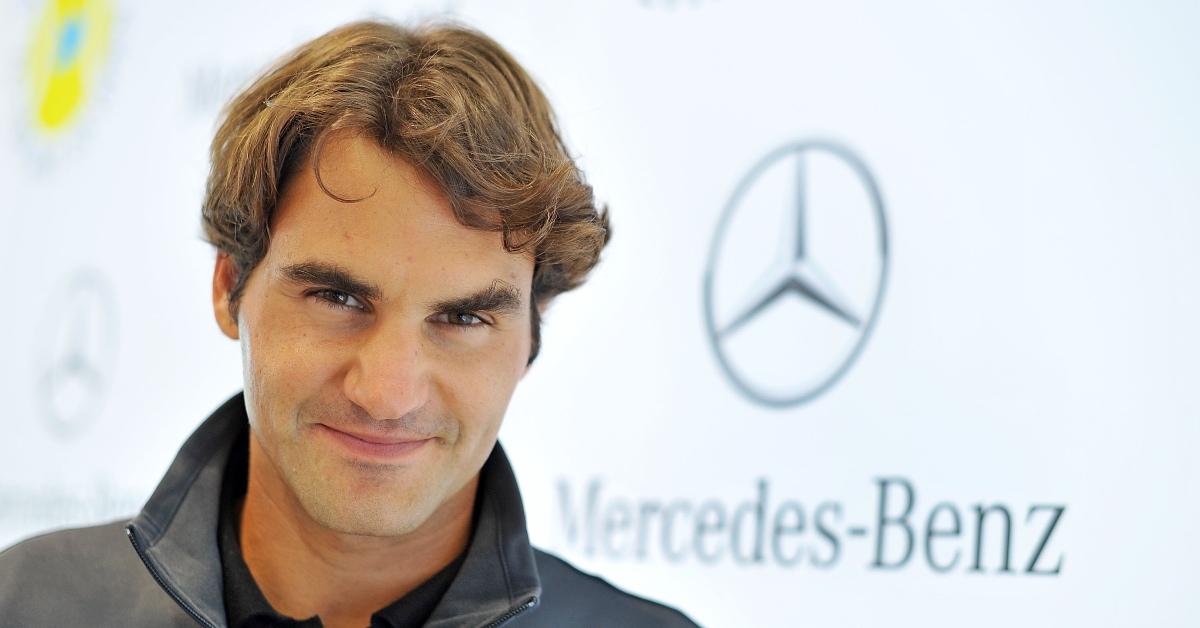 Federer has played professional tennis for 24 years and in that time, he has competed in more than 1,500 matches. His wins have allowed him to collect about $130 million in prize money, according to Forbes, placing him on the media company's highest-paid athletes list for 2022.
Now, although $130 million may not seem significant given the length of time Federer played tennis, his winnings aren't where he makes the bulk of his money. In fact, much of the pro tennis player's $550 million net worth comes from endorsement deals and appearances.
While Federer was reportedly collecting $700,000 in salary, he also signed a 10-year $300 million deal with the Japanese apparel brand Uniqlo in 2018, according to Forbes. In total, Federer is said to have made about $1 billion from endorsement deals over the course of his career, allowing him to stand with other top-paid athletes including Floyd Mayweather and LeBron James.
Federer is also the co-creator of On's THE ROGER Collection. The Swiss sneaker company partnered with Federer in 2019, and later released a line of sneakers the tennis pro played a role in designing.
Roger Federer is retiring from professional tennis, but not entirely from the sport itself.
On September 15, 2022, Federer announced via Twitter that he would be retiring from the sport. The Laver Cup, which begins on Sept. 23, will be the last competitive event Federer participates in.
In his announcement, which comes just weeks after Serena Williams' retirement news, the tennis pro acknowledged that over the past three years, he has faced "challenges in the form of injuries and surgeries." He added that upon recognizing his "body's capacities and limits," it's clear "it is time to end [his] competitive career."
Federer has suffered knee injuries that required multiple surgeries to repair. While you won't catch Federer playing competitively following the Laver Cup, he says he'll continue to play in the future.