MMA Fighter Conor McGregor is the latest celeb to be subjected to a death hoax, but how true is it, and has he retired again?
Another day, another celebrity death hoax circulating wildly on the internet. This time, rumors are swirling online that highly successful MMA fighter Conor McGregor has died, and it's left many wondering whether there is any truth behind the online rumor. Thankfully, Conor is alive and well and is probably blissfully unaware that death rumors are circulating.
Is Conor McGregor dead?
Conor seems to be not just alive but also living his best life. He recently posted to his social media on Aug. 4 to document his latest training session and also wish Arnold Schwarzenegger a happy birthday. He also posted a photo yesterday in which he seems to be relaxing on a yacht. Clearly, Conor is neither dead nor experiencing any serious health complications at the moment.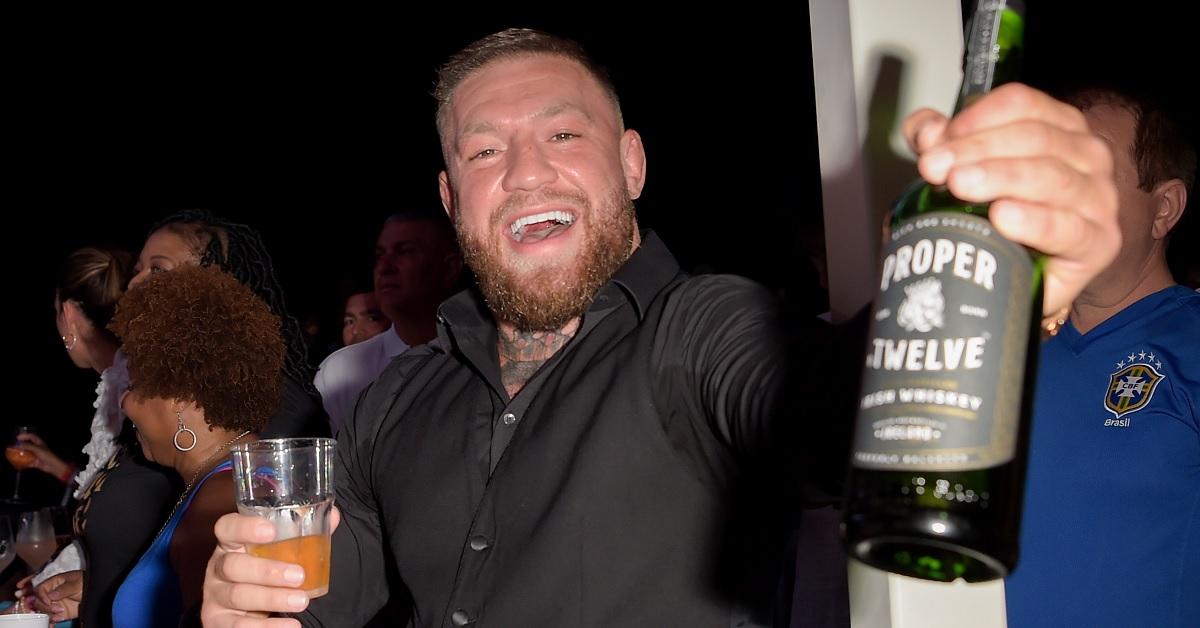 How did rumors of Conor's death start circulating?
The rumors that Conor had died seem to have started circulating after a screenshot was shared from a Google search result that suggested he had died on Aug. 3. In fact, if you Google McGregor's death, you may find that Google is currently saying that the MMA fighter died on Aug. 4. In spite of what Google may say, though, it seems clear that Conor is still alive and well, and this is actually some kind of error with their search functionality.
Conor's Wikipedia page also indicates that he died, but there has been no reporting by any major news outlet to suggest that's true. What seems more likely, then, is that Conor's Wikipedia page was erroneously updated to say that he died on Aug. 3 or 4, and Google then began pulling in that information so that users would see that he died when they searched for the information.
Fans are confused by the death rumors around Conor.
Understandably, then, many people are confused about the rumors swirling around Conor that suggest he died.
"Conor McGregor is not dead but @Google why does it say he is online?" one person wrote.
"Wtf is this? Searched Conor dead and this is what came up? @TheNotoriousMMA you good champ? Google saying you're dead," another person added.
Thankfully, this death hoax doesn't seem to have fooled most people, but it is an indication of just how reliant many of us are on the information that Google provides. When the results that it provides are wrong about something, it can lead users down rabbit holes that they may never have entered otherwise. The bottom line, though, is that Conor is alive and well, in spite of what your Google results may tell you.
Conor is not the first victim of this kind of death hoax.
Although this Google format is a little bit unique, plenty of other celebrities have been subjected to death hoaxes of their own as users on social media get confused about whether they're actually dead or not. Everyone from Jim Carrey to Jackie Chan to Joe Rogan has been subjected to this kind of online speculation, and in each case, the rumors proved to be totally untrue.
Is Conor McGregor about to retire? Inside the latest rumors.
Hailed as the highest-paid athlete in 2021, Conor has achieved equal amounts of praise for his unmatched work ethic, daredevil fighting style, and unshakable penchant for sparking fights with fellow high-flyers like Machine Gun Kelly and Cristiano Ronaldo. Conor shared a very suspicious tweet on Thursday, Aug. 4, 2022, which immediately stoked widespread fan speculation. "MMA, I'll never forget you! Easy work," Conor tweeted.
Commentators widely interpreted the strange tweet as a hint suggesting Conor is once again considering retirement. Conor last announced his retirement in June 2020. According to Sportskeeda, he also retired in March 2019 and April 2016.
Conor announced his retirement in June 2020.
Conor said he was ready to hang up the uniform for good in the summer of 2020.
But Conor McGregor also announced his retirement in March 2019.
"Hey, guys! Quick announcement. I decided to retire from the sport formally known as Mixed Martial Art today. I wish all my old colleagues well going forward in the competition. I now join my former partners on this venture, already in retirement. Proper piña coladas on me fellas!" Conor tweeted on March 26, 2019.
Conor decided to retire after he got arrested in Miami, Fla., in March 2019. Conor smashed a fan's phone outside the Fontainebleau Miami Beach, a five-star hotel in Miami Beach, Fla.
At the time, some commentators voiced doubt about the reasons behind Conor's retirement. Some claimed it was a form of distraction from Conor's arrest in Florida. Others, like Ultimate Fighting Championship president Dana White, said he made the announcement at least partly because he wanted ownership stakes in UFC — which Dana refused to grant.
Conor McGregor first announced his retirement in 2016.
Conor caused an unexpected furor by abruptly announcing his retirement on April 19, 2016, ahead of his UFC 200 fight against Nate Diaz. Conor un-announced his retirement soon after. As part of the statement, Conor said that he wasn't the greatest fan of promoting events and that he would rather focus on the actual fighting part.
"I am still ready to go for UFC 200," Conor said in a statement, via The Guardian. "I have become lost in the game of promotion and forgot about the art of fighting. There comes a time when you need to stop handing out flyers and get back to the damn shop."
His fight against Nate on July 9, 2016, was canceled — but they went ahead with the face-off on Aug. 21, 2016.
Is Conor about to retire for good this time around? Only time will tell.