Who is Olivier Giroud's wife? The couple once endured a public cheating scandal – Details on the footballer's family life.
During the 2022 World Cup in Qatar, fans have been slowly beginning to appreciate soccer player Olivier Giroud's contributions. The French athlete is over a decade into his career and showed how dedicated he is to his sport at the high-stakes event.
When the World Cup began in December 2022, Olivier became France's underdog as a last-minute replacement for Karim Benzema after Karim suffered an injury. While he wasn't the competition's first choice, Olivier earned soccer fans' respect through his selfless attitude toward his teammates. Not to mention his talents made France a leading contender in the competition, as he scored the winning goal against England in December 2022.
Olivier's stellar World Cup victories resulted in the 36-year-old soccer player France's all-time top goal-scorer of the Qatar competition. He will celebrate the coveted title with his devoted wife and family. Keep reading to find out everything we know about Olivier Giroud's wife!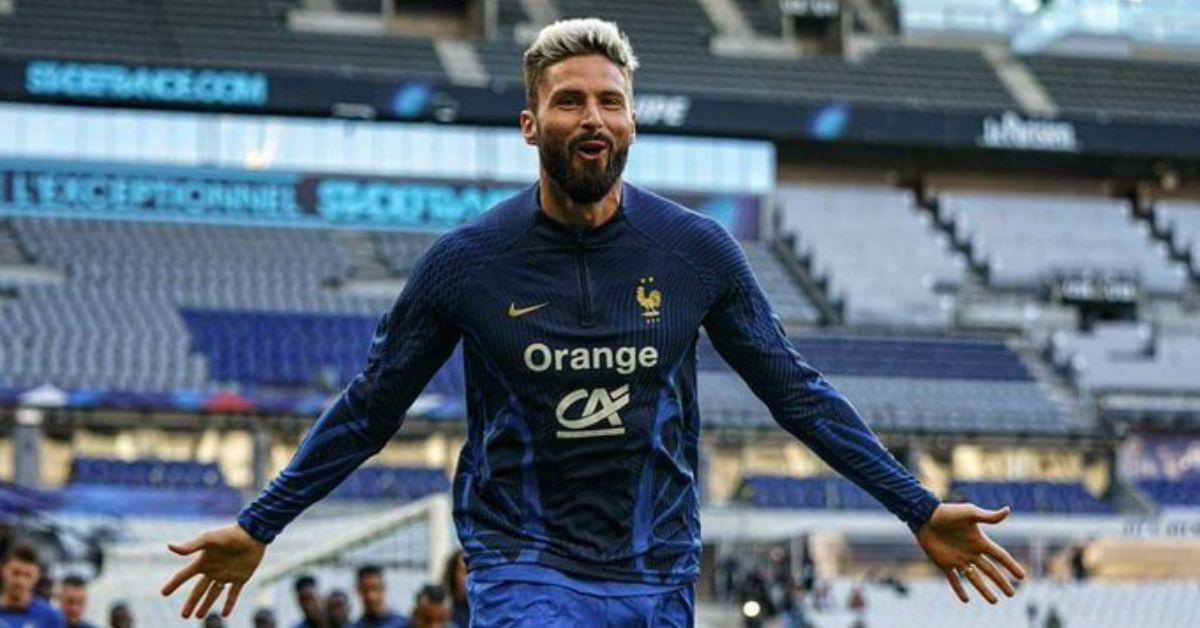 Who is Olivier Giroud's wife?
Olivier and his wife, Jennifer Giroud, married in 2011. It's unclear how the couple met, but multiple sources reported that Jennifer was born in the United States, though the couple moved to London during their marriage. The 38-year-old soccer wife was also born on September 25, 1984, making her two years older than her husband.
Jennifer doesn't work in the entertainment and sports industry and seemingly lives a private life. Her Instagram account is currently private, and she hasn't updated her Twitter profile in over two years. Although Jennifer has strived for a more quiet life than her husband, their marriage had a public scandal in 2014.
According to The Daily Mail, Olivier got into hot water during his run with the Arsenals in the UK. The night before the team's ​​2-0 victory over Crystal Palace, Olivier reportedly took a "female companion" named Celia Kay back to his room at the Four Seasons.
Initially, Olivier denied bringing Celia to his hotel room, and the model reacted by sharing a photo of him in his hotel room wearing nothing but a pair of briefs. Celia also posted a snap of herself wearing lingerie in the hotel room's bathroom.
Eventually, Olivier confessed to being with Celia the night before his game. He admitted to making a "mistake" with Celia but denied any adulterous acts. Then, Olivier took to Twitter to apologize to Jennifer and his former boss, the Arsenals CEO, Arsene Wenger.
"I apologise to my wife, family and friends, and my manager, team-mates and Arsenal fans," Olivier tweeted in 2014. "I now have to fight for my family and for my club and obtain their forgiveness. Nothing else matters at the moment."
Jennifer reportedly remained silent during Olivier's scandal. However, they seemingly worked through the alleged infidelity and are still married.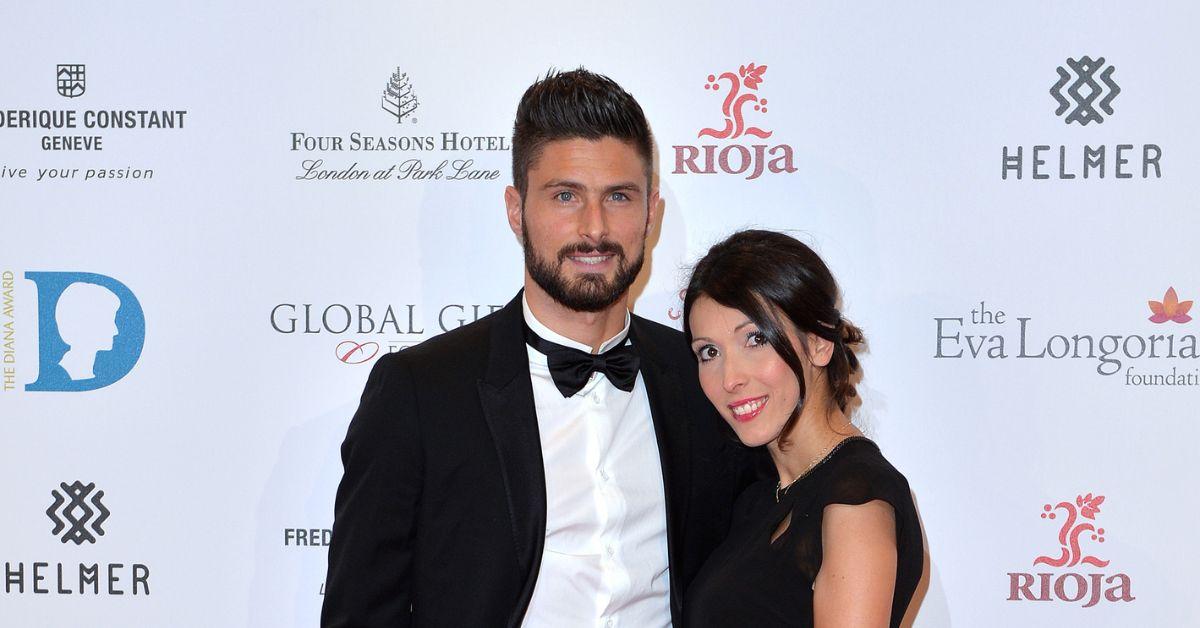 Does Olivier Giroud have any kids?
Olivier seemingly kept his promise to "fight for my family," after his public extramarital activity. Following his apology to Jennifer, the couple moved forward with growing their family. Before the scandal, Olivier and Jennifer welcomed their first child, Jade, in 2013. Three years later, Jennifer gave birth to the couple's son, Evan. Then, in 2018 and 2020, they welcomed another boy and girl — Aaron and Aria.
Olivier and Jennifer take their kids along with them at many of the athlete's notable events. In December 2022, Olivier posted several pictures of him and Jennifer attending the World Cup with their little ones.
In addition to being passionate about his wife and kids, Olivier doesn't shy away from his religious upbringing. The athlete tattooed "Dominus regit me et nihil mihi deerit," on his left arm early in his career, which can be translated to the Psalm 23 reference "The Lord is my Shepherd, I shall not want." Olivier said he intentionally gives thanks to God for any accolade he receives, like his 2018 World Cup win.
"I'm very religious so, at that moment, I just thanked God," Olivier said in a 2019 interview with the Daily Mail. "I was very grateful to have the opportunity to live my dream. To live every single day for me is a day blessed."