What is Tony Hawk's net worth? The Legendary Skateboarder's career has made him an impressive fortune in millions.
There is quite literally not a soul on Earth more synonymous with skateboarding than Tony Hawk. The legendary athlete has been considered a professional skateboarder since he was just 14 years old. Over the decades, he has built a unique legacy.
Beyond all of the awards and kudos from fans worldwide, Tony's successful career has also made him extremely wealthy. With that being said, what do we know about Tony's net worth as of the time of writing? Keep reading for a peek into how much money skateboarding's biggest star really has.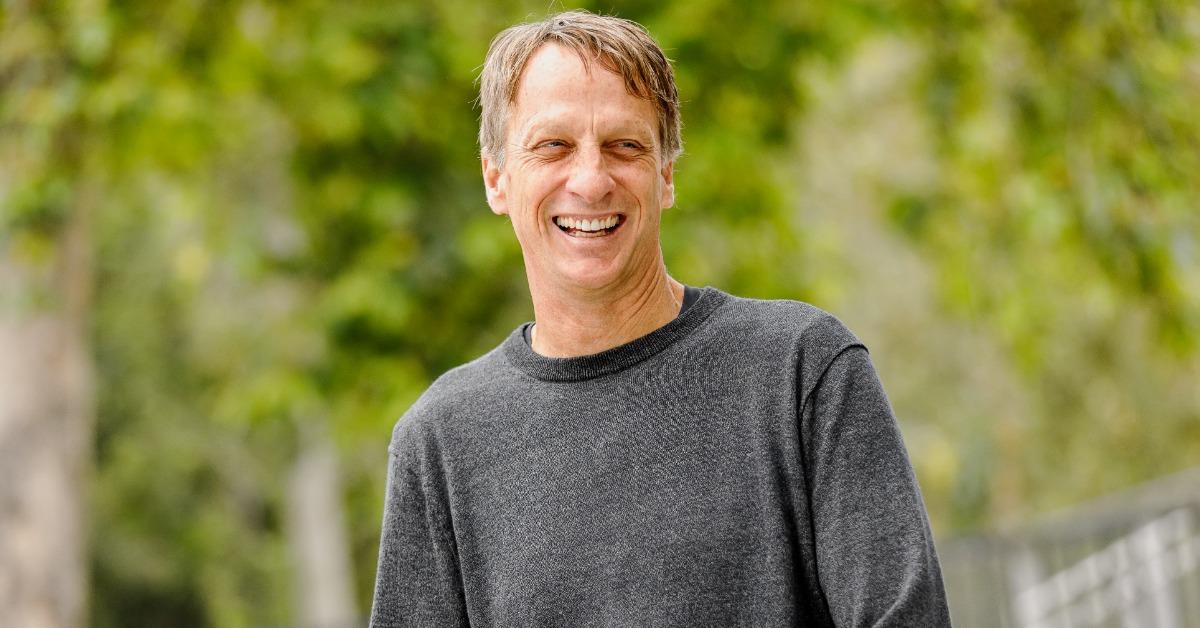 What is Tony Hawk's net worth?
Over the last few decades, Tony Hawk has effectively turned his name into a brand, and one of the biggest in skateboarding at that. Whether it be through prize money, brand deals, partnerships, or other product offerings, Tony has managed to keep his name in the conversation even roughly 20 years after officially retiring from competing in the sport. Right now, Wealthy Gorilla puts his net worth at around $140 million.
TONY HAWK Profile Summary
Tony Hawk is an American skateboarder, entrepreneur, and the owner of the skateboard company Birdhouse. He is also largely regarded as the pioneer of modern vertical skateboarding.
Profession: Professional skateboarder
Net worth: $140 million
Birthdate: May 12, 1968
Birthplace: San Diego, Calif.
Birth name: Anthony Frank Hawk
Father: Frank Peter Rupert Hawk
Mother: Nancy Hawk
Marriages: Cindy Dunbar (1990-1993, divorced); Erin Lee (1996-2004, divorced); Lhotse Merriam (2006-2011, divorced); Cathy Goodman (2015-present)
Children: Three sons: Riley, Spencer, and Keegan Hawk, one daughter: Kadence Clover Hawk
Education: Torrey Pines High School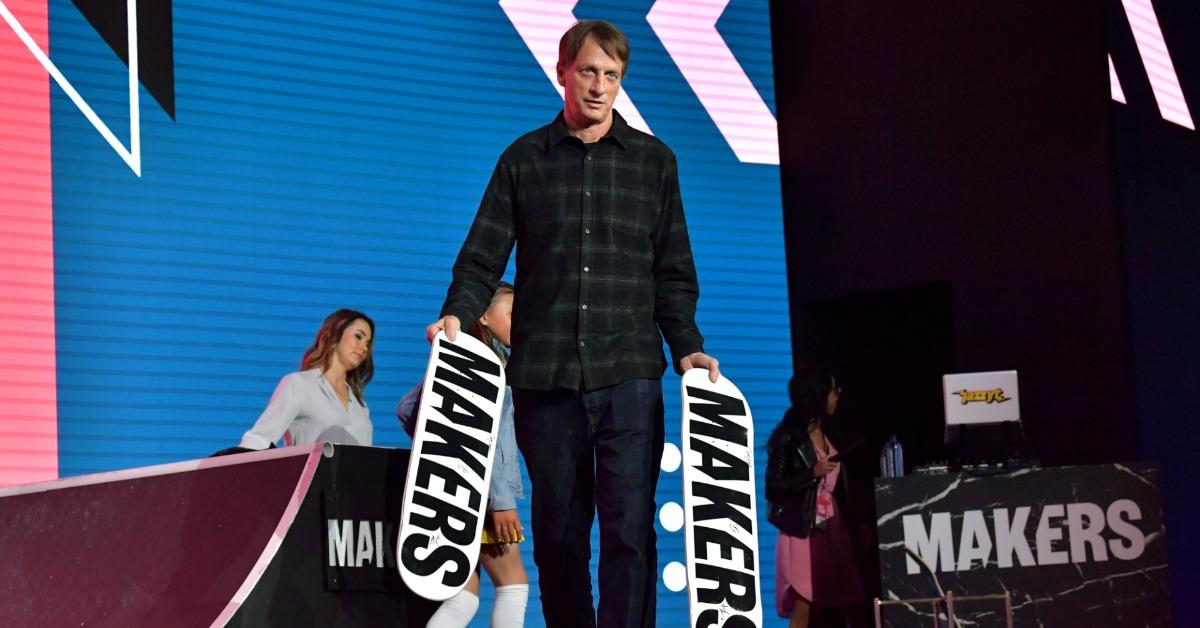 Does Tony Hawk have an NFT?
Although Tony is pretty widely beloved, he did get some criticism for launching "Last Trick" NFTs. In December 2021, he announced that the collection was meant to celebrate his career and some of his signature moves. "After seeing how quickly my Preseason Access collection sold out, I was inspired to do something bigger and more personal with my latest assortment of NFTs," Tony said in a statement.
"For the Tony Hawk 'Last Trick' collection with Autograph, I selected five of my signature tricks to retire and reinterpreted them in animated NFTs that will last forever."
On Twitter, fans talked about how they were disappointed with the news. NFTs have become a controversial topic because they are bad for the environment and some feel like they're a scam celebrities use to take money from their fans. As of now, Tony hasn't responded to the backlash.
Tony Hawk recently made headlines when he broke his leg badly.
Even having $140 million in the bank doesn't save a person from encountering the daily problems that any human faces. Tony's most recent headline-grabbing moment wasn't because of a stunt or a new brand deal, but it was actually because the veteran rider badly broke his leg.
Taking to Instagram on Mar. 8, 2022, Tony revealed to fans that he badly broke his femur and that the injury would likely affect his future ability to skateboard.
"Yesterday sucked," the star said. "I broke my elbow 20 years ago and managed to make a full comeback; this recovery for a broken femur will be much harder because of its severity (and my age). But I'm up for the challenge."
Tony also highlighted how ironic the timing of the accident was, as it occurred directly before HBO's Until the Wheels Fall Off was set to release. The documentary highlights how and why Tony has continued skateboarding into his 50s, something that he may now have to reevaluate as he recovers from this serious injury.
Despite the severity of the break, Tony is proving to fans once again how intrepid his spirit is, sharing videos on social media of him already walking and putting weight on his injured leg.
Our thoughts are with Tony and his family as they navigate this difficult medical situation.