Did Jerry Lawler have a stroke? Jerry "The King" Lawler suffered a Major Health scare in his Florida home.
Jerry "The King" Lawler, legendary Memphis wrestler and WWE Hall of Famer, was rushed to the hospital after suffering from a stroke in his Florida home on Feb. 6. According to an Action News 5 report, the 73-year-old professional wrestler and commentator underwent surgery in a nearby hospital following the incident.
On Feb. 7, former professional wrestler Dutch Mantel said Jerry's condition is "improving." Here is everything else we know so far.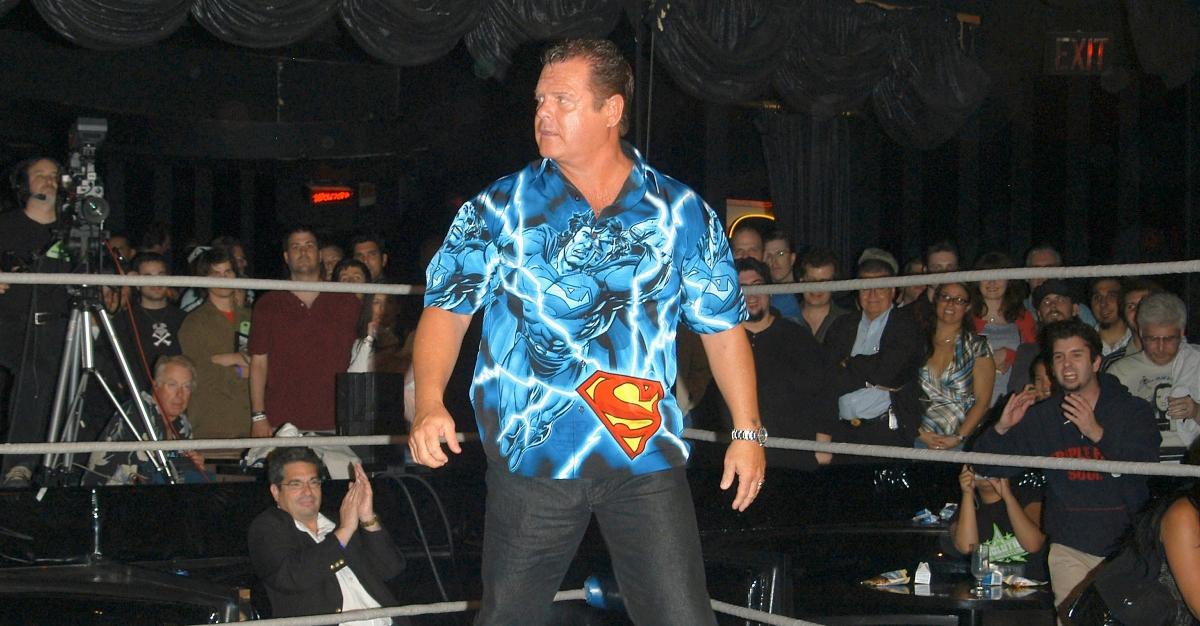 Jerry Lawler has experienced multiple health scares over the past decade.
In September 2012, Jerry Lawler experienced a nearly-fatal health scare on air. During a live telecast of Monday Night Raw, the wrestler suffered a heart attack that rendered him clinically dead for around 20 minutes.
Wrestling commentator Michael Cole was with Jerry at the time and thought his fellow commentator was joking about how "boring" the match was when he heard him "snoring." "I looked over to Jerry to my left, and Jerry was laying down on the table, his head was down, and he was literally snoring," Michael told Dave Lagreca and Doug Mortman on The Busted Open Radio Show in 2013. "At that point, I thought this obviously isn't good; he looked blue."
Six years later, Jerry experienced another major health scare. At his Memphis home in 2018, the WWE legend suffered his first stroke in front of his partner Lauryn McBride. "The right side of my mouth was drooped all the way down," Jerry recounted to WMC Action News 5. "And I turned to talk, and I couldn't say anything. Lauryn screamed, 'Oh, my God, you're having a stroke.'"
Luckily, Jerry's health improved quickly following the stroke. In fact, he even competed against Scott Steiner at the USA Pro Wrestling's 29th Anniversary Show in Orlando early last year.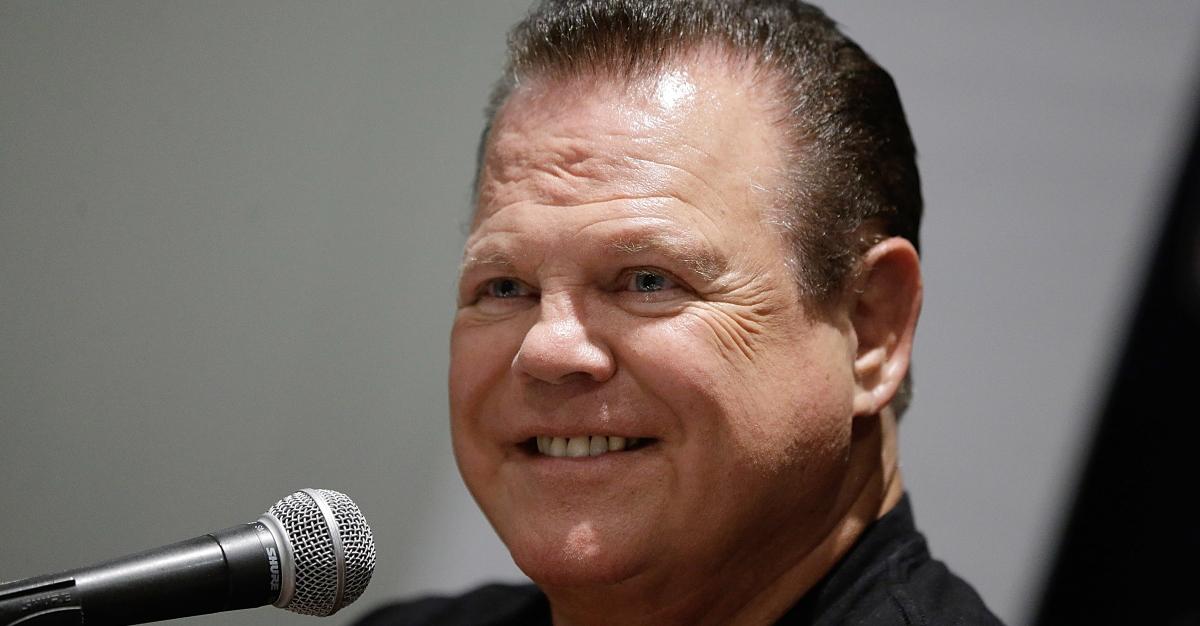 Updates say Jerry Lawler's health is "improving" following his recent stroke.
On Twitter, former professional wrestler Dutch Mantel updated concerned fans on Jerry's condition following his stroke on Feb. 6. "Lawler experienced paralysis on his right side immediately following the stroke," Dutch wrote. "Latest news has reported that he has regained partial use of his arm. His speech is still affected but that takes a bit more time. But he's improving."
Professional wrestler Ricky Morton took to Twitter to express concern over Jerry's health scare. "Please direct good vibes, thoughts, & prayers to Jerry at this time," Ricky wrote. "Genuinely appreciate it & hope to hear good news in the very near future."
While Jerry's current health status has yet to be confirmed, we wish him the best of luck for a safe and speedy recovery.