'The Carton Show' has been off the air all week, and fans are a bit concerned.
Changes to the morning TV schedule can be particularly disruptive for viewers who have an established morning routine. For some sports fans, The Carton Show has been part of that routine for the last few months.
The week of Feb. 27, 2023, though, the show has been off the air. Some fans want to know what happened and whether the show will be back soon. Here's what we know.
What happened to 'The Carton Show'?
Fans of 'The Carton Show' spent much of the week worrying that the show was gone for good. They shared their concerns on Twitter.
"Y'all on a show break? Some of these other shows Fugazi," one user asked in response to one of Craig Carton's tweets.
Another simply tagged Craig and Cody Decker, another host of the show, and asked where they had been.
Although the explanation hasn't been super widespread, it seems that fans of the show don't need to worry that it's gone for good.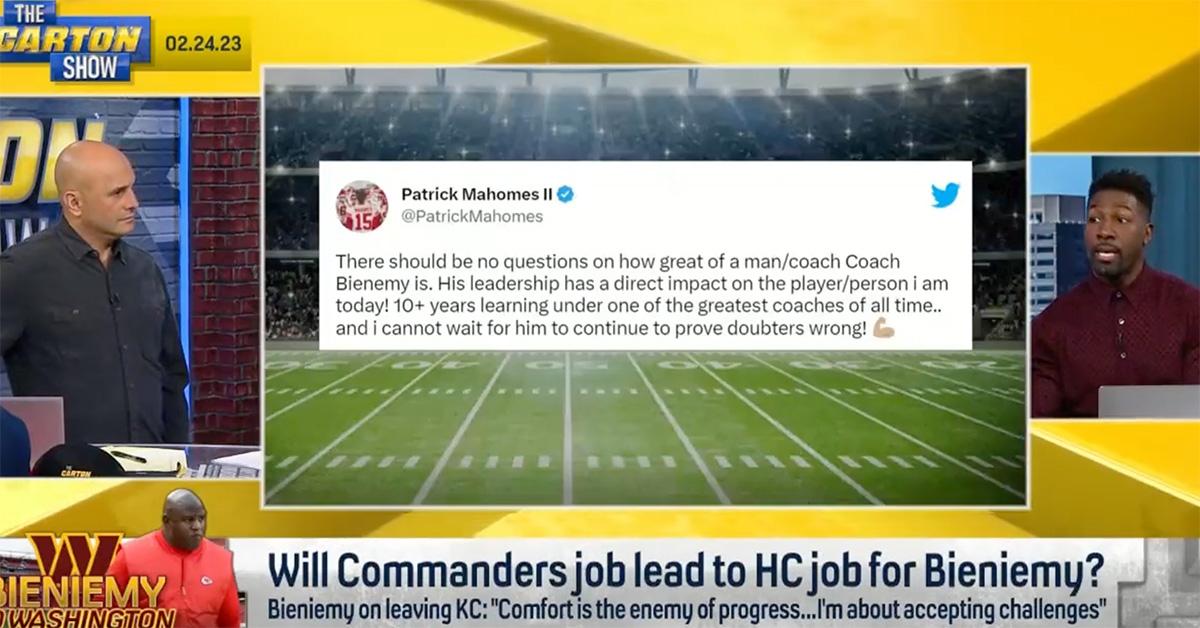 "Vacation week. We will be back Monday!" Cody wrote in response to the tweet, confirming that the show would return on March 6.
Although fans are eager to see the show return, after the news was confirmed that it would be back, many wrote that they knew the week off was well deserved.
"I'm glad you'll be back next week missed you guys but much deserved!" one user wrote in response to Cody's tweet.
'The Carton Show' is still fairly new to FS1.
Although it has clearly already developed a solid fanbase, The Carton Show is still fairly new to FS1 airwaves. The show debuted in September 2022. Craig was chosen as the host in part because of his long career working in radio. In addition to his hosting duties on FS1, Craig continues to host an afternoon radio show on WFAN.
Craig returned to his hosting duties on his WFAN show in 2020, and his show remains the highest-rated afternoon-drive sports talk show in New York City. Craig has mostly kept quiet about the show's absence on his social media channels, hopefully in part because he's using the time off to take an actual vacation. He did retweet Cody's post, though, so that his followers would know why the show is off the air.
Craig was arrested in 2017.
Craig was arrested in September 2017 on charges of wire and securities fraud, and he resigned from his post at WFAN at that time. Craig's trial was held the next year, and he was eventually convicted and sentenced in 2019 to serve three and a half years in prison. Craig was released in June 2020 and sentenced to home confinement.
He returned to his WFAN show just a few months later and is now hosting a show on FS1 as well. While his prison sentence could have derailed his career completely, it hasn't done that. Now, fans are eagerly awaiting Craig's return to the host's chair on FS1 on March 6.