Content warning: This article contains mentions of sexual assault.
Over the past decade, YouTuber Kwite (Tyler Gadner Wirkz) has garnered a cult-like following for himself. From bits about "awful pickup lines" to furries, he posts various videos pertaining to pop culture and just life in general.
But for Kwite's 1.84 million followers, they've only ever known him under the guise of a "floating hoodie." Similar to other YouTubers like Dream, Kwite films his video in a disguise. He is usually seen wearing sunglasses and a surgical mask with a dark green hoodie over his head.
Occasionally on Instagram, Kwite will share a photo of him without the mask and glasses but will scribble his face out in green. That said, have we ever seen Kwite's face IRL?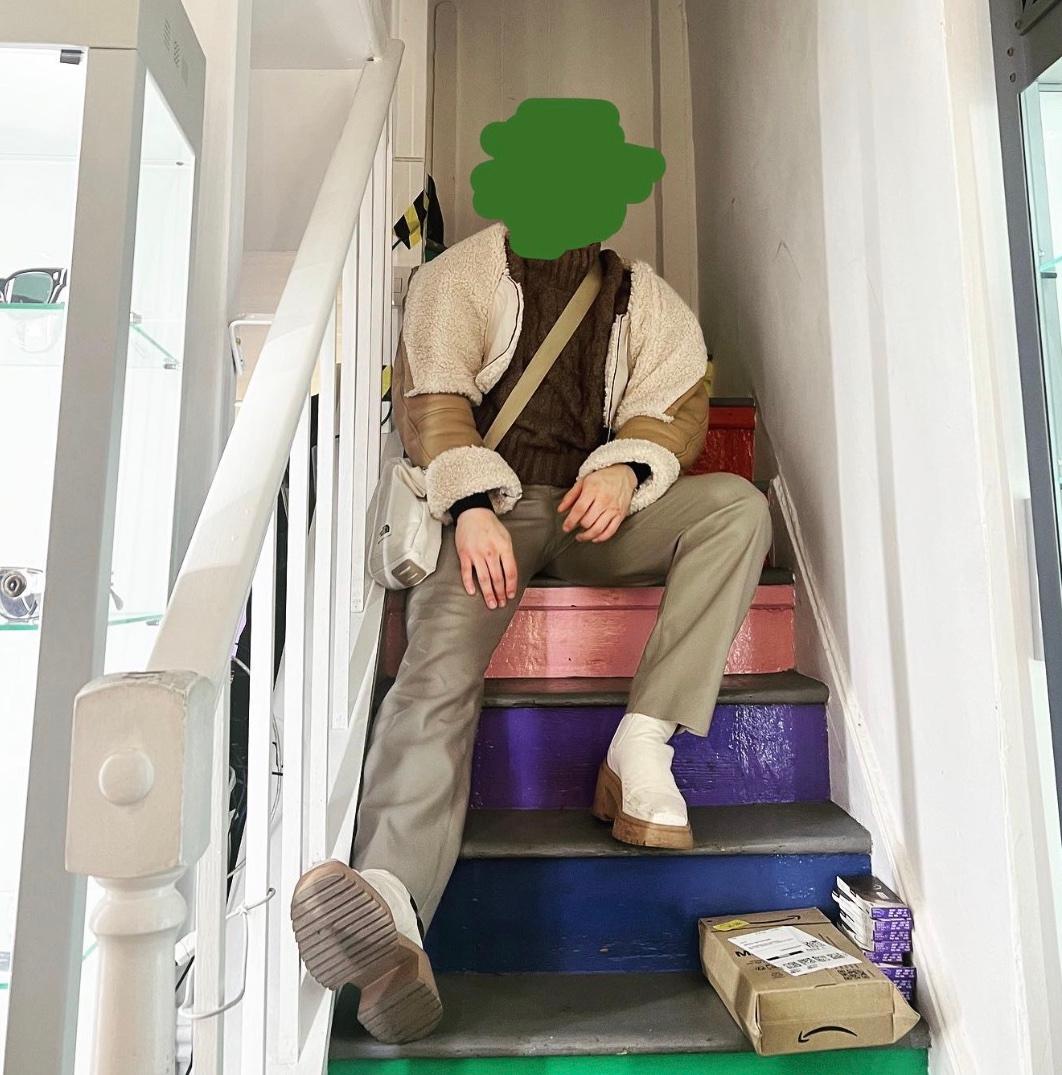 Has Kwite ever shown his real face?
No, Kwite has never revealed his face to his fans. However, he appears to be thinking about it. On Tuesday, Feb. 21, Kwite tweeted "69,000 likes and I'll face reveal?"
The tweet, now days old, received under 15,000 likes, which is less than a quarter of the likes Kwite had asked for.
That said, it doesn't look like he'll be showing his face anytime soon. However, even if he was to garner enough likes, there is no way of actually knowing if he was being serious about the face reveal.
In 2018, he posted a video dubbed "face reveal," which featured his friends. But to the chagrin of Kwite's fans, he did not unmask himself. His friends, however, dressed up as him and did their own face reveals.
Why does Kwite cover his face?
Kwite is an American Youtuber who does commentary videos, similar to Pyrocynical and WildSpartanz. He debuted his vtuber model on February 2021.
Just like Memeulous, he has never revealed their face, and always wears a face cover to conceal his true identity. They always wear a green hoodie, sunglasses, and a surgeon's mask. Kwite has no real body.
Kwite has been accused of sexual assault in the past.
The day after Kwite tweeted about doing a face reveal, one user claimed on Twitter that Kwite had sexually assaulted them. "I refuse to be silent any longer," tweeted @nyasputiin.
In a Twitlonger post, @nyasputiin claimed that they had been raped by Kwite in February 2018. They also noted that they had been in an "extremely toxic friendship/on and off relationship" with Kwite since 2017.
@Nyasputiin shared that the two originally bonded in the early days of Kwite's channel, when he had "less than 500 subscribers." But as Kwite became more popular, his behavior apparently started changing toward @Nyasputiin. During one of the few times they hung out together, @Nyasputiin detailed how Kwite had allegedly raped them. @Nyasputiin also accused Kwite of emotional abusing, gaslighting, and deadnaming them during the past six years.
Kwite has yet to respond to the allegations.
If you need support, call the National Sexual Assault Hotline at 1-800-656-4673 or visit RAINN.org to chat online one-on-one with a support specialist at any time.