Who lives in serial killer Jeffrey Dahmer's apartment now, and is the building still standing? Here's what happened to the 49-unit Milwaukee Cannibal apartment.
Imagine enjoying a quiet evening at home — glass of chardonnay in hand — only to be disturbed by the grating sounds of drilling and sawing emanating from your vent. Perhaps your neighbor turned their apartment into a makeshift carpentry studio. Maybe they're just crafting an intricate birdhouse, or perhaps a black walnut clock. But that doesn't explain away the putrid smell wafting out from their mysterious lair of sorts.
Located in Milwaukee, Wis., we're talking about the hellish den of notorious cannibalistic serial killer Jeffrey Dahmer. He was finally caught on July 22, 1991, after murdering and dismembering at least 17 boys and young men over the course of 13 years. Sadly, Jeff wasn't a skilled carpenter, as his toolbox was used for depravity and sadistic torment. If only the walls in apartment 213 could talk, oh what terrifying stories they'd tell. Bleached skulls, vile Polaroids of disjointed bodies, preserved heads, a 57-gallon vat of disintegrating torsos. We have chills just thinking about it.
FBI records detail that Jeff lived at the Oxford Apartments on 924 North 25th Street after living at his grandmother's place at 2357 S 57th Street for about nine years. Though it's hard to imagine residing in a building that housed one of history's most twisted individuals, we can't help but wonder, what is Jeffrey Dahmer's apartment building like now?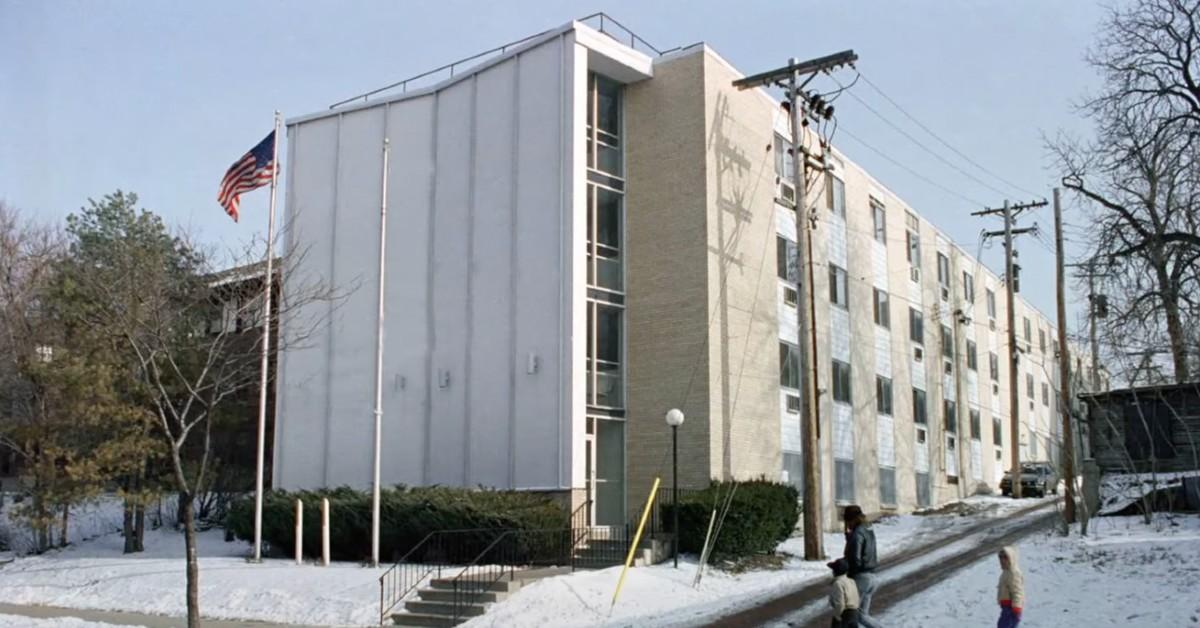 Jeffrey Dahmer's apartment building was torn down shortly after his 1991 arrest.
Understandably, Milwaukee, Wis., would rather be known for its cheese than for the heinous crimes of the Milwaukee Cannibal. Given this, the 49-unit Oxford Apartments were razed just 15 months after remnants of human bodies were discovered in Jeff's nauseating apartment, per the Milwaukee Journal Sentinel.
The building was purchased for $325,000 by the Campus Circle Project — a "collaborative neighborhood redevelopment initiative" sponsored by Marquette University.
With just 15 of the 49 apartments housing residents in August 1992, Campus Circle Project vowed to help relocate the remaining occupants prior to the building's destruction.
For better or for worse, nothing came of the space, as it's still a deserted lot surrounded by a fence in 2022.
"The day of its demise, relatives of Dahmer's victims had visions of a park or a new building on the property," WISN 12 News reported in 2011. In the same news broadcast, footage from November 1992 features a woman suggesting it would be lovely to put "a missing person center" on the new lot in hopes of helping others and the community as a whole. Sadly, this promising idea never came to fruition.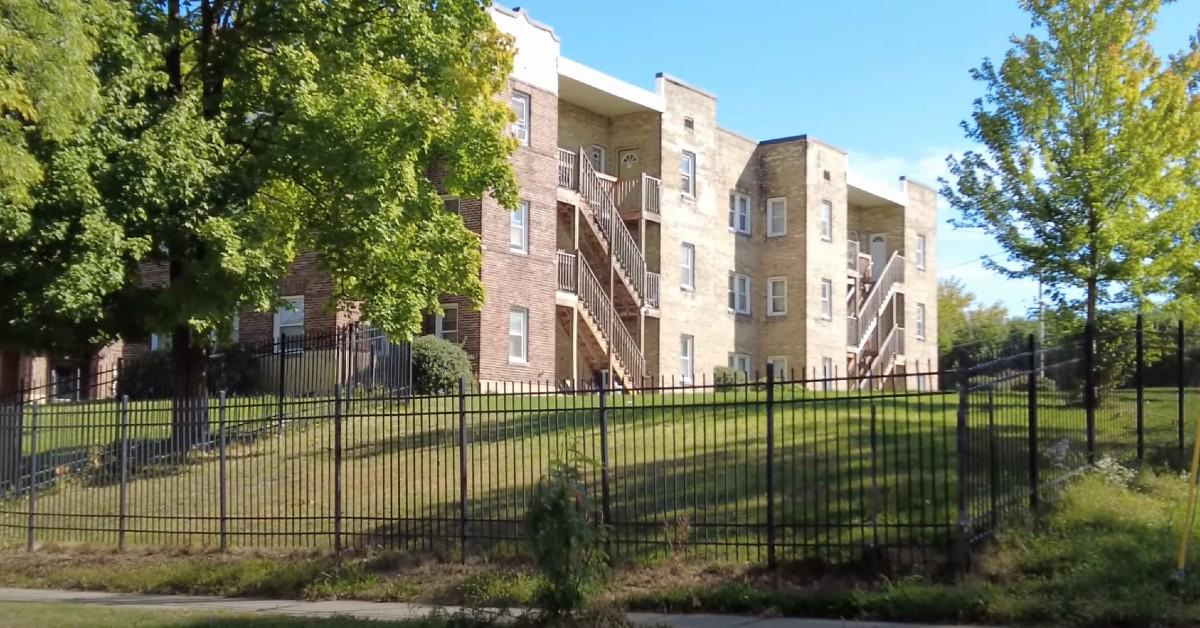 In Ryan Murphy and Ian Brennan's dramatized Netflix miniseries, Dahmer — Monster: The Jeffrey Dahmer Story, suspicious and outspoken neighbor Glenda Cleveland encourages that a memorial is created for the killer's victims and their families. In reality, many agreed that a neighborhood memorial would be a respectful way to honor those lost, but others felt it would be a constant tragic reminder of the unimaginable events that occurred there.
When it came to turning the vacant property into a memorial, June Moberly, the executive director of the Avenues West Association — a nonprofit neighborhood association — sensed it wasn't a morally sound idea.
"It was a horrendous, horrendous thing, but keeping a reminder there is not going to help this particular geographical neighborhood to heal either," she said in 1998, as mentioned by the Milwaukee Journal Sentinel.
Campus Circle originally had plans to transform the space into a "tot lot" play area, but nothing came of that light bulb idea, either.
Whether it be a children's play area, a heartfelt memorial, an environmental study space for middle schoolers, or a criminal artifacts museum, every concept for the lot on 924 North 25th Street has been met with crickets. As one can imagine, it's perceived to be a tainted space.
"There has not been any interest in taking this parcel. Given its history, you can understand people's reluctance to become the new owner of it," former vice president for communication at Marquette University, John Hopkins, said in 1998.
Now, boasting just a few trees and a bright green lawn, the ghosts of Jeffrey Dahmer's infamous killing spree and the Oxford Apartments is apparent. Albeit its vacant status, we can only hope that the space has taken on a new life since 1992.
'My Friend Dahmer' was filmed in Jeffery Dahmer's actual childhood home in Bath, Ohio. His high school, Revere High, was going to be used as well, but the school rejected the offer.
Over the decade that Jeffrey Dahmer lived in this quaint house in Akron, Ohio, he developed the sadistic obsessions that fueled his 13-year reign of terror. The house in Akron spans 2,170 square feet and sits on 1.55 acres. Serial killer, Jeffrey Dahmer's house is still standing today.